Product details of 1M Visible Retractable LED Light Micro USB 2.0 Data Sync Charger Cable For Phone (Purple)
Feature:
* V8 date cable with micro interface, perfectly suitable for all Android smart phones\tablets\PDAs\notebooks, etc.
* Can be used to connect your cellphone to the PC or tablets for data transferring or charging.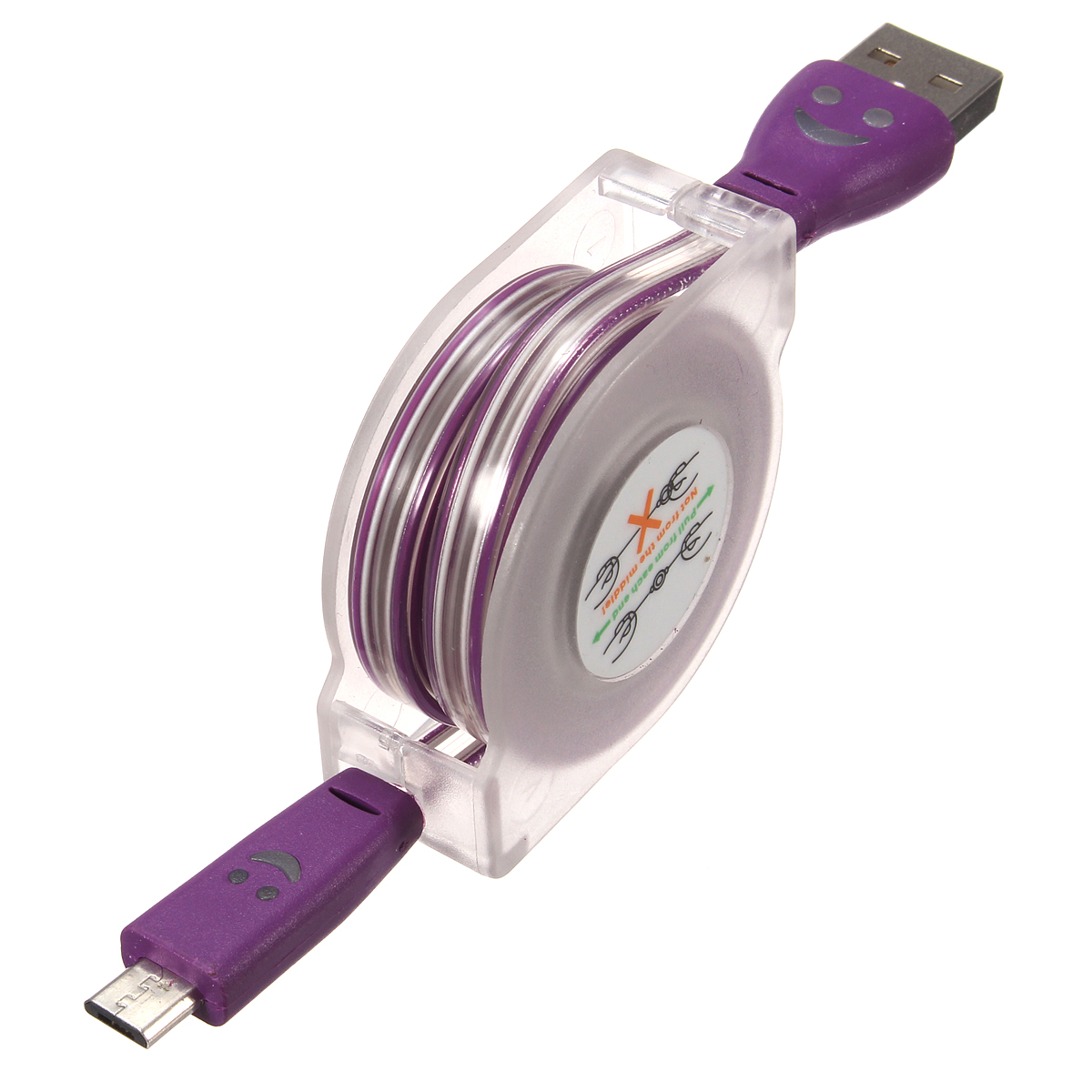 * Luminous smiling face design, shines as soon as you plug it into the working devices with standard USB interface.
* There is a smiling face and a mini heart on the surface of the micro port, they both shine while the cable is working and the built-in lights will change their colors, very beautiful and charming, give you a special experience.
* V8 data cable, can be stretched out and drawn back, very convenient and save space.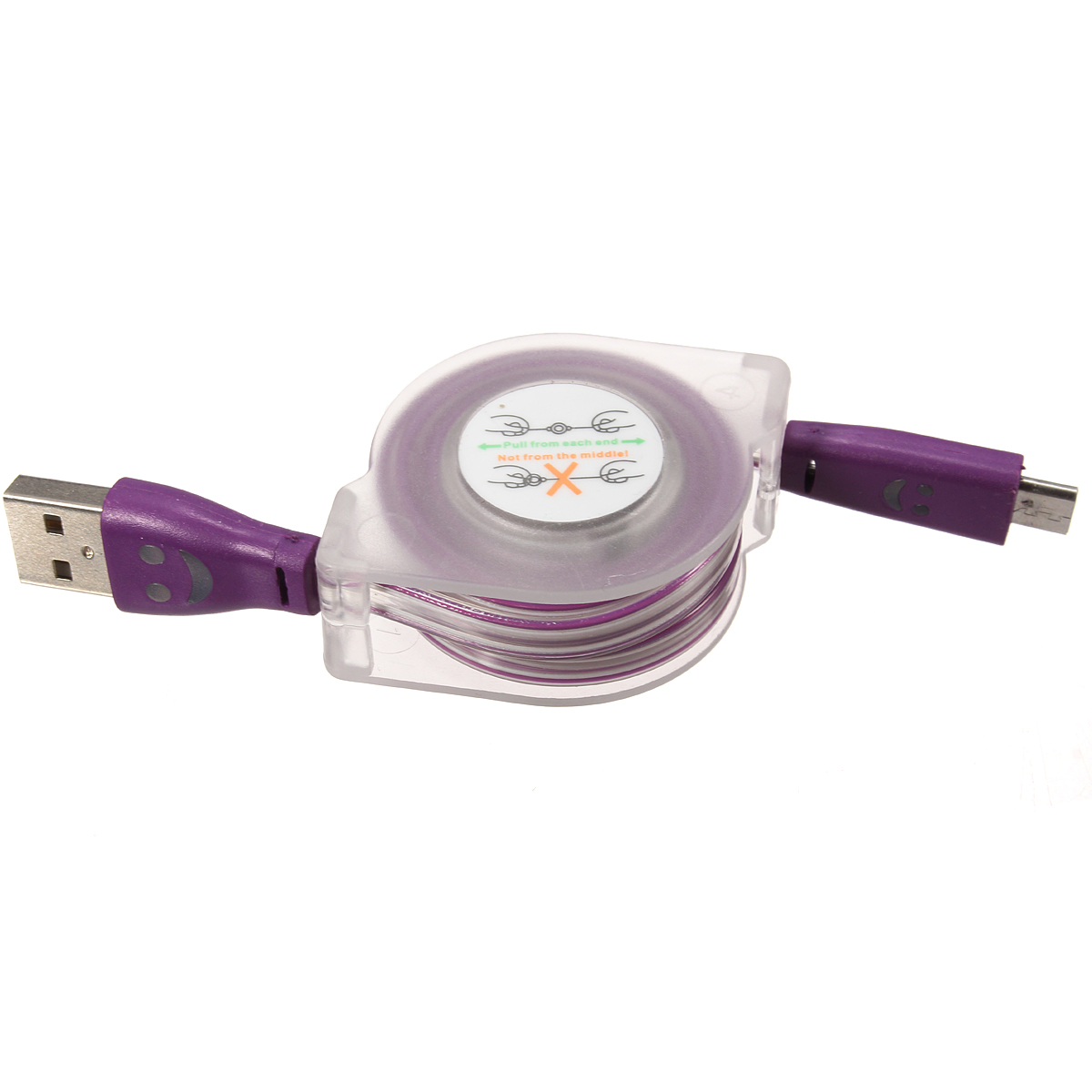 * Standard USB 2.0 Cable.
* Flexible, durable and not easy to cause deformation.
* Easy for charging or data transferring, your best choice.
Compatible With: All Android Smart Phones\Tablets\PDAs\Notebooks with Micro USB.
Cable Length: about 95cm
Color: Purple