Product details of New 2nd Generation Shake N Take Juice Smoothie Blender with 2 Bottle Blue
Product Description :
Shake N Take is the perfect solution if you don't have time to eat, but need a healthy, energizing smoothie to take with you on, Shake N Take Sports Bottle Blender Instantly blend smoothies and protein shakes and go.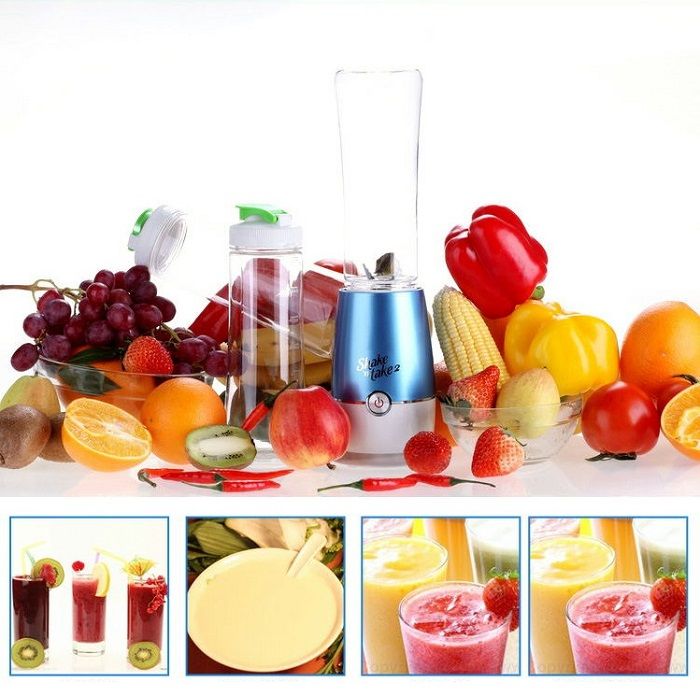 Blend and drink from the same bottle. Crushes ice instantly. Just blend and go! Convenient flip top straw, super powerful blender crushes ice instantly, fits in car cup holders and easy to clean. A quick breakfast solution for families on the go! Add fruit to create a healthy fun snack! Blend a different drink for each of your friends!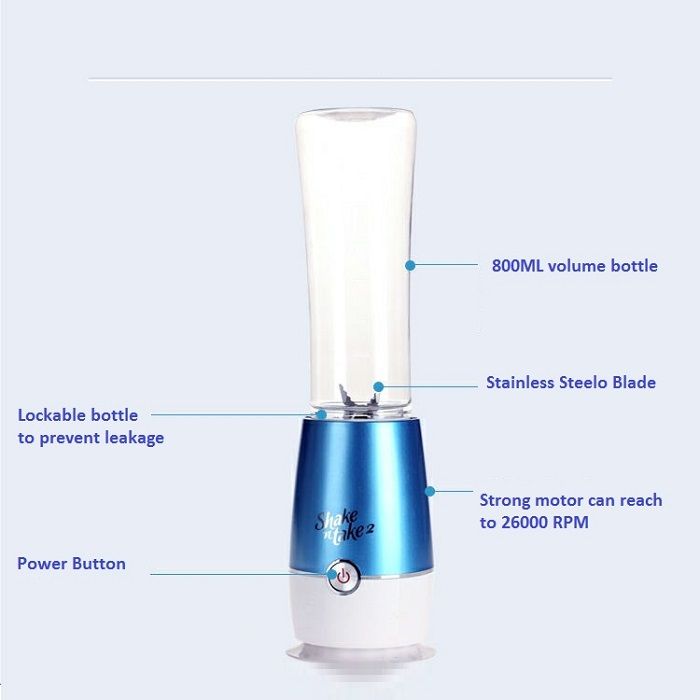 The perfect size for a light meal or treat at work. Add a scoop of your favorite protein and head for the gym. At home or on the road, just blend and go!
There's a misconception that being healthy takes a brave soul. People get cold sweat just thinking about gym membership fees, yoga classes that bend your bank account out of whack, and going in and out of health food chains paying an arm and a leg for an Alfalfa Wheat-grass Smoothie. Go healthy without going broke and make drinks without breaking a sweat with New 2nd Generation Shake & Take Mini Blender .
Delight in easy-breezy approach in preparing refreshing, delicious, and healthy shakes and smoothies with the Portable Mini Blender Mixer. An all in one container perfect for travel and workout routine, it's a 800ml sport-bottle style with compact base and high-capacity motor that suits to cup holders of most vehicles. Apple shakes for gall bladder, carrot smoothies for the liver or banana and strawberry juice to invigorate your immune system? You can prepare these and more before facing rush hour, workout or hanging out with your friends. It's going to be simple for you to create your own cold beverage with this Portable Mini Blender Mixer that you can plug into a standard outlet.