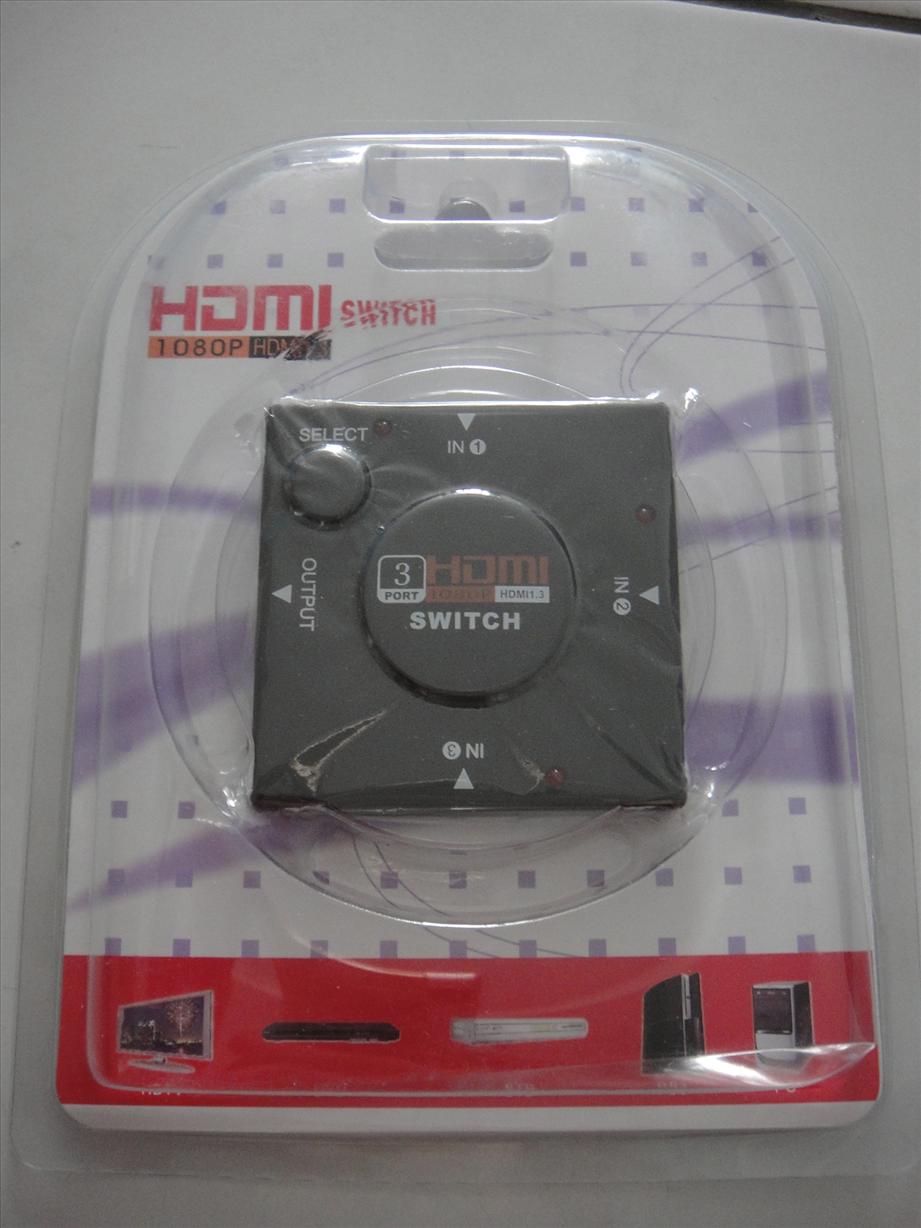 3 Port 1080P HDMI 1.3 Switch

HDMI 3-IN and 1-OUT Switch Press-Switching function

This HDMI Amplifier mini Switcher routes high definition video (in multiple resolutions up to 1080p) and digital audio from anyone of the several sources to display units. All inputs accommodate the connections of the high definition video sources simultaneously.
This output sends the high definition Audio / Video signals to a high definition display.


Features:
Supports 12-bit Deep color, Full 1080p
Multifunctional on switching: intelligent or mechanical
Support with HDMI 1.3b
High performance up to 2.5 GBps
Maintain high resolution video sharp resolutions up to 1080p., 2k, 1440p graphics and computer resolutions up to 1920x1200

Connection and operation:
Connect the HDMI input source into the HDMI switcher. (Input cable are optional. )
Please refer to connection diagram section
Press on the" Select" button to choose the source equipment