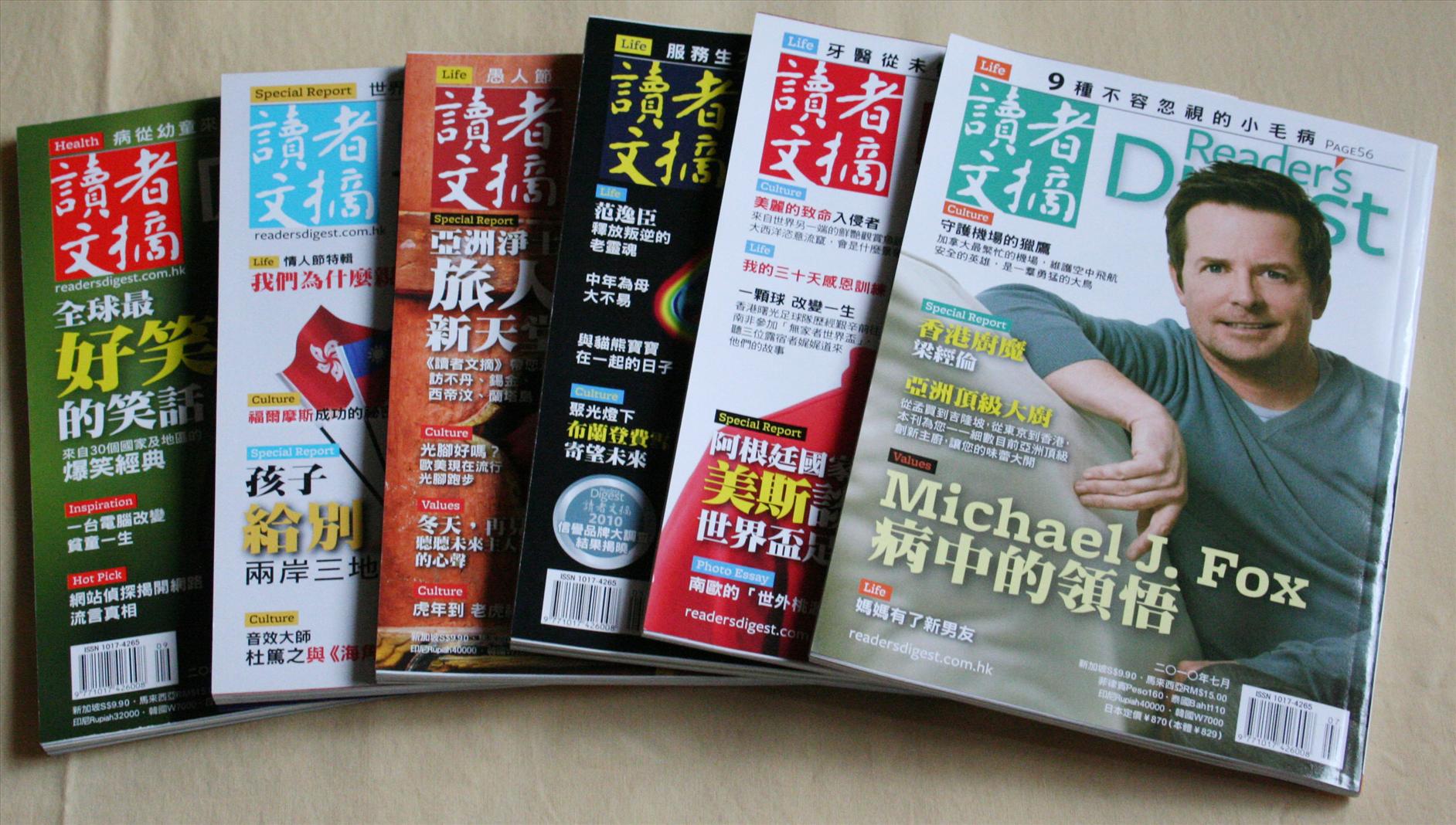 讀者文摘,共有六期,每本RM9.50

Chinese Edition. 中文版。

In very good condition. Near Mint. 狀態極良好,接近全新。

Original Price RM15.00 each. Now selling at RM9.50 each.

原價每本RM15.00,現售每本RM9.50.

September 2009, February 2010, April 2010 - July 2010 issues.

2009年9月號,2010年2月號,2010年4月至7月號。

Ship Worldwide. All are welcome. 運送至全世界。

If you are not in Malaysia, contact me at willchh@hotmail.com to find out how I can ship to you, you can make payment to me at my Paypal account.

國外買家可電郵willchh@hotmail.com查詢郵寄方法與郵費,可以Paypal過賬。

International buyer please note: I will not charge excessive/exorbitant shipping fees, enquiries before bidding are welcome, happy bidding.