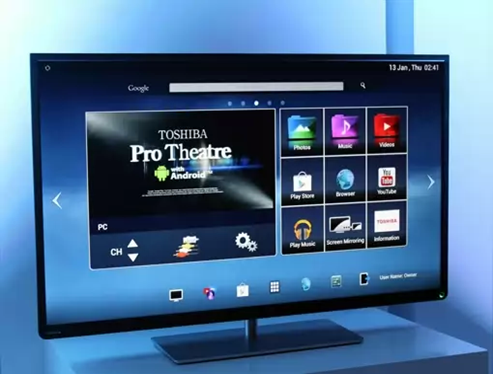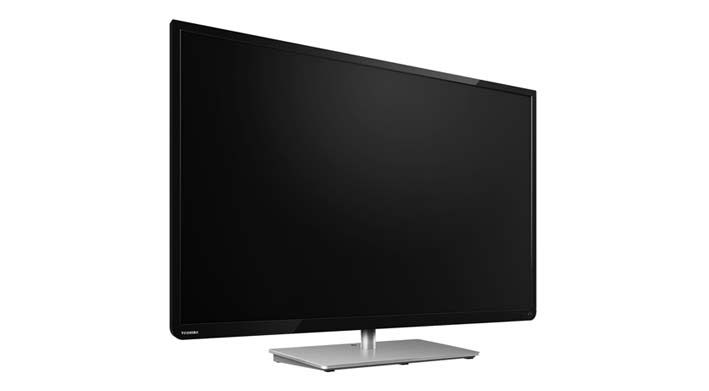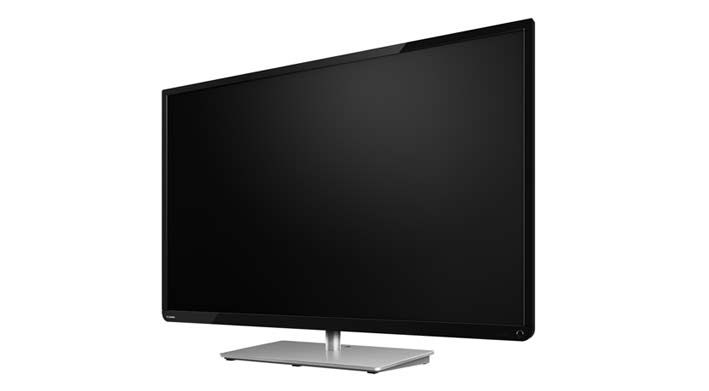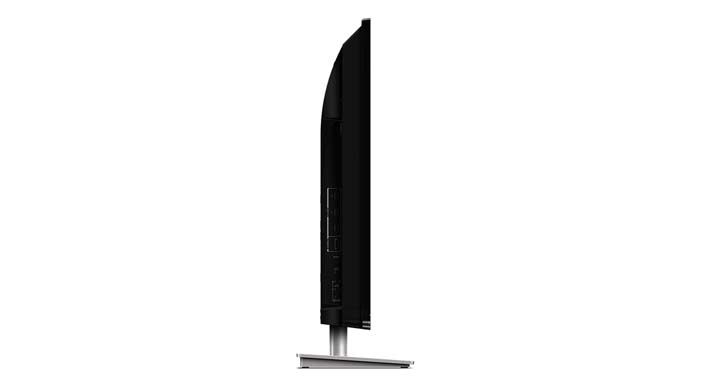 FEATURES
---
ENGINE
---
REGZA ENGINE

 - REGZA Engine is the advanced video processing circuit developed by Toshiba. This advanced video processing technology reproduces high resolution images by using complex calculations to enhance the received signals to the highest video quality.
---
PICTURE
---
AUTO CLEAN 2 & AUTO SIGNAL BOOSTER

 - Broadcast signals can be weak or image can be distorted by noise in the signal. Toshiba delivers a twin solution with Auto Signal Booster that captures and amplifies poor signals, and with the advanced Auto Clean 2 which further detects and eliminates mosquito noise on top of block noise in HD as well as SD images for smoother and cleaner picture quality. Thanks to Auto Clean 2, subtitles which are usually in small fonts, are more legible on a cleaner image. The effects of Auto Clean 2 is especially evident in cases of poor RF signal, low quality internet video or low resolution movies.

NTELLIGENT AUTO VIEW

 - Intelligent Auto View seeks to provide the best theatre experience in your living room. Analysing signal and ambient lighting condition, Intelligent Auto View benchmarks and fine-tunes against reference studio monitors used by the film makers. Various picture parameters are automatically adjusted to ensure images are faithfully reproduced similar to the big screen theatre. As a result, you can feel the white balance is the same as that in the movie theatre regardless of ambient lighting.

FOOTBALL MODE

 - Fast motions, wide angle shots and panning scenes are common in football videos, causing loss of depths and details. With Toshiba Football mode, contours of objects such as the football and grass field are greatly enhanced with better details. In addition, MPEG noise is reduced, hence moving images can be reproduced smoothly.

CONTRAST BOOSTER

 - When adjusting the contrast of the picture, the original colour of the picture is affected together with the adjustment. These contrast adjustments can result in the picture colour being too dark or too bright. With the new Contrast Booster, a complex luminance and chrominance adjustment process selects the optimal colour on the picture contrast without affecting the original colour settings.
AUDIO
---
AUDIO SOURCE FILTERING

 - When watching football match, simply increase the background sound to enhance the sense of being there in the stadium. Or when watching a movie, increase the dialog volume to transform your living room into a theatre.

 
20W AUDIO OUTPUT

 - Any great TV should sound as good as it looks. Whether it's the two smartly hidden built-in speakers or the dedicated sound bar that houses 20W high power speakers, the stylish speaker profile completes the aesthetics to complement the narrow bezel design.

POWER BASS BOOSTER

 - With the new Power Bass Booster, harmonics are generated at different frequency intervals. As a result, the depth of the frequency is increased and clarity of the bass sound is strengthened.

AUDIO DISTORTION CONTROL

 - Audio Distortion Control minimises sound distortion during high volume. Unlike conventional method of lowering the sound pressure, Audio Distortion Control is able to suppress the distortion of individual frequencies without lowering the overall sound pressure. Therefore, the audio quality can be optimised.

SPECTRUM ANALYSER

 - Audio is no longer for listening only. With Spectrum Analyser, you can also see how the audio is reproduced in different frequencies and amplitude level. The graphic display gives you additional sense to visualise your audio experience.
---
CONNECTIVITY
---
WITH ANDROID

TM

 - Discover the joy of watching online movies and music videos, playing online games and more on a huge screen of professional quality by taking advantage of thousands of apps available for download. You can also browse the Web for your favourite videos and other content, as well as use Screen Mirroring capabilities to enjoy photos and movies from smartphones and tablets via wireless transfer.

USB MOVIE - More is better! The USB Movie feature supports 28 video playback formats** via flash drives and external HDDs. Enjoy total movie indulgence with enhanced playback compatibility* on most of the popular video formats commonly available in the market. Simply plug and playback video, audio and picture files directly from your flash drive or external HDD for greater connectivity and file sharing convenience.

* Subject to hardware and software specifications.
** Combination of media formats in various video codec. Please refer to Owner's Manual for more details.

OUTUBE - Gain access to an abundant collection of online video content on YouTube via the TV* platform that is specially designed for ease of navigation on TV. In addition, YouTube Send-to-TV app offers another convenient navigation option. Simply launch the application on your smart phone or tablet** and then discover and launch your favourite videos on your TV screen. Your mobile device becomes a smart remote controller for YouTube navigation on TV via the YouTube server.

* Internet Connection with a sufficiently high bandwidth (at least 3 Mbps) is required.

** Connection to YouTube Send-to-TV may vary with compatibility of mobile devices.

SCREEN MIRRORING - Screen Mirroring is a new wireless streaming technology by Wi-Fi Alliance allowing you to mirror your mobile content onto your TV* so that you can share and enjoy music, video and games on the big screen from any part of the room** without the need for a Wi-Fi router or cable connection. All you need to do is to activate Screen Mirroring and project your favourite contents wirelessly to the TV without having to worry about file formats compatibility.

* Toshiba Wi-Fi dongle WLM-40U is required.

** Subject to Wi-Fi network range.

HDMI (HIGH DEFINITION MULTIMEDIA INTERFACE)

 - Toshiba TVs are equipped with an HDMI terminal to facilitate uncompressed, all-digital video and audio connections, which supports high definition video signals and multi-channel audio signals. With HDMI, you can enjoy an ideal full-digital AV reproduction that delivers noise-free and highly precise image quality.

 
PC INPUT

 - With PC input, your TV doubles up as a monitor for your computer. Viewing of PC contents or video playback on larger screen display is a breeze.
---
DESIGN
---
NEW DESIGN IDENTITY - The meticulous design of the new TVs creates a minimalistic look with refined smooth line and gentle glow of the "connect ring" that convey subtle and timeless modernity which blend seamlessly into any contemporary interior.

NARROW BEZEL

 - The striking design of the new range stylishly complements the quality of the images and sounds. The new Toshiba range such as P1300 and P2300 series spot a narrow bezel of 15mm width. Any of these models easily blends into and even becomes the centre piece of most interior décor and furnishing.
| | |
| --- | --- |
| Input Antenna (Analogue) : | 1 |
| Input EXT 1 : | Composite Video + Component + RCA Audio                                                                       |
| Input EXT 2 : | Composite Video + RCA Audio (Side) |
| Input EXT 3 : | HDMI 1 |
| Input EXT 4 : | HDMI 2 (Side) |
| Input PC : | D-Sub 15 Pin (3.5mm Mini Jack common with HDMI 1 Audio) |
| Input Digital : | USB (Side) x 3 |
| Output Audio : | |
| | |
| --- | --- |
| Dimension without stand (W x H x D) (Slimmest area) | 891x525 x84 mm |
| Dimension with stand  (W x H x D) | 891x591x180 mm                                                         |
| Weight without stand (Net) | 7.9 kg |
| Weight with stand (Net) | 8.5 kg |
---
 Specifications
---
WARRANTY
---
2 Years General

1 year All Risk Insurance (Theft, Fire, Lightning, General Accident)

by TOSHIBA MALAYSIA

Last Updated @ 7/31/2015 12:24:49 PM