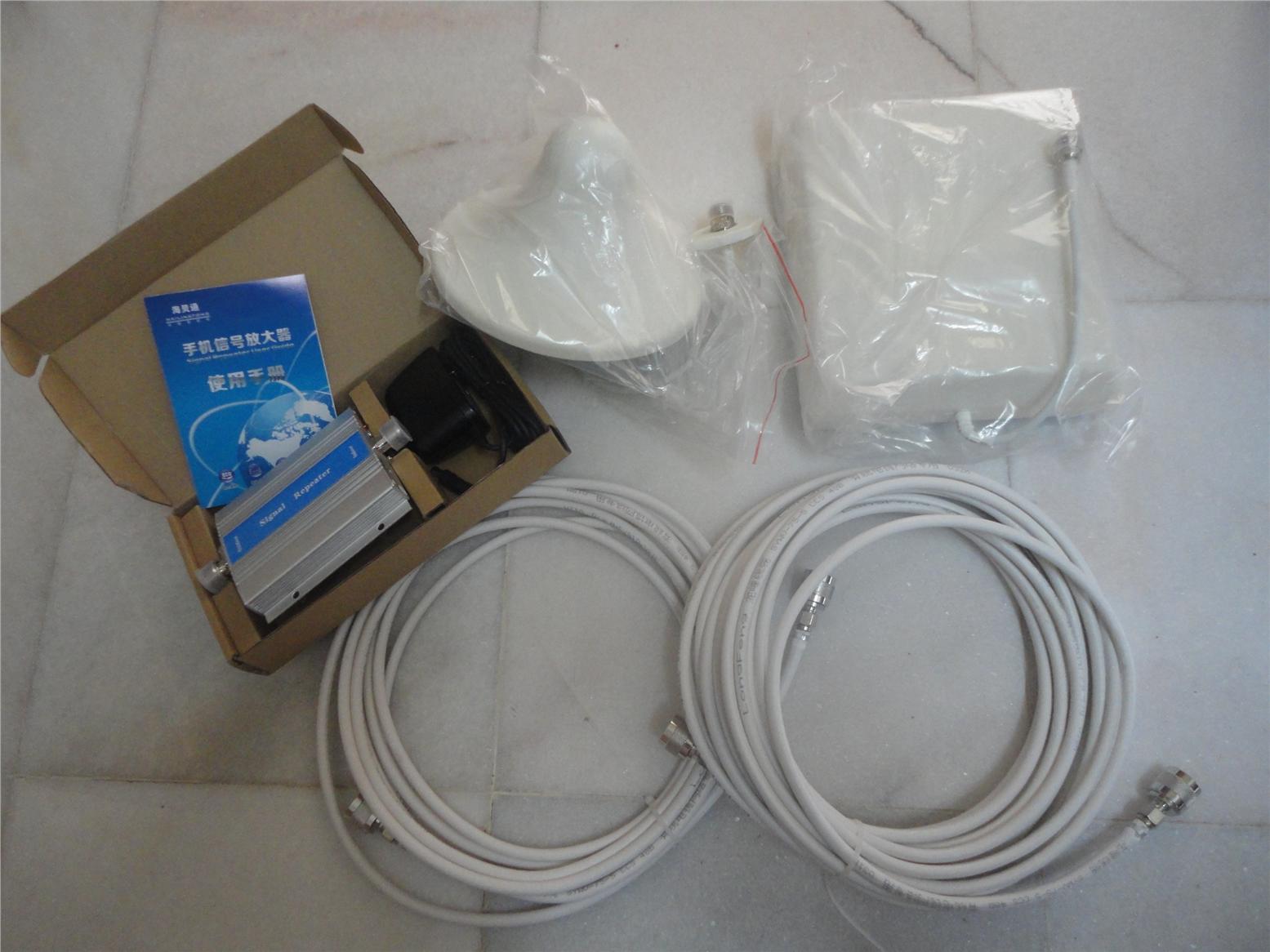 one set of 3G mobile phone signal repeater with completed cable,power adapter,antenna.( Just Plug and Play ) 
Good solution if your location with weak 3G signal , increase your 3G signal to get better internet connection usage.
Specifications
Item

Specification

Up Link

Down Link

Frequency

1920-1980MHz

2110-2170MHz

Power

-55-30 dBm

Gain

55dB

60dB

Max output Power

14dBm/Total power

14dBm/Total power

Impedance

50Ω

Seclusion

>70dB

 

Power Supply

AC 110/220V(used AC/DC 5V dc)

Compact Design

Indoor Use

 

 

 

 

 
指标项目

指标参数

下行

上行

 频率范围  W-CDMA

2110 - 2170MHz

1920- 1980MHz

输入功率范围

 -55~ -30 dBm

最大输出功率(自动电平控制)

14dBm

14dBm

增  益

50dB

50dB

特性阻抗

 50?

驻波系数

< 1:1.5

上下行隔离度

> 70dB

噪声系数

< 5.0dB

时 延

< 5us

 

  

杂散辐射

带 内

fc±Δ750KHz

-30dBc(ACPR -45)

fc±Δ1.98MHz

-44dBc(ACPR -60)

带 外

fc±Δ750KHz

-29dBc(ACPR -45)

fc±Δ1.98MHz

-44dBc(ACPR -60)

电  源

AC 220V  (5Vdc)

安装

室内装
the device featured by easy installation & operation and no interference . It is the ideal device for boost mobile phone signal. A mobile phone repeater could also improve indoor ctromagnetism environments.protract cellular battery life and reduce radiation of cellphones.
Below are some info I get from internet :
2) high gain easy installation and operation
full duplex , single port design , build in power supply.
Use ALC technology,adjust extent automatically
LED light working & signal condition indicators
big linear power , control intermodulation & scatteration stably
dependability stand by GB6993-86 standard
compatibility of electromagnetism according with ETS300 609-4
CE and RoHs approved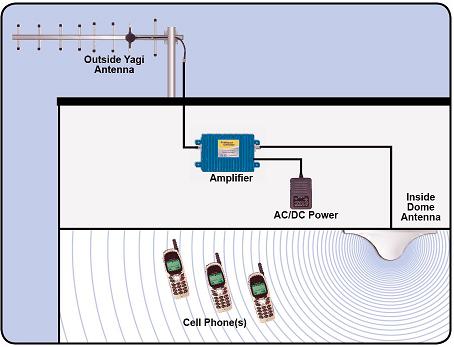 image with yagi antenna but my item are same as the image I post , without yagi antenna but a square box's type antenna that show in the image.
item include :
what you see is what you get , just plug and play , easy install feature !
Package Included
1 x 2100Mhz Repeater
1 x Power supply (9V)
1 x Manual
1 x Outdoor box's type Antenna
1 x Indoor Dome Antenna
1 x Indoor Cable 3m - 5m ( come with plug and play socket and plug )
1 x outdoor Cable 9m – 10m ( come with plug and play socket and plug )
Terms and Conditions :

Image may vary from actual item.
Please close/complete the deal within 3 working days.
No combine shipping for this item ( unless stated in the auction )
Buyer may request combine shipping for certain light weight item,shipping fee will deduct 10% - 50% from all shipping fee.
If not agree with the shipping fee,pls don't bid on it otherwise bad comment will be giving.
Buyer pay the return shipping fee for warranty claiming.  
Goods sold are non-refundable & no warranty given (unless stated in the auction).
Goods will be tested before item is being send.
No refund nor exchange is allowed in terms of hardware compatibility issues.
Posted item will be tested and packed with extra care. However,
l hold no responsibility for damages caused to items during delivery.

No warranty if :
* Products physical damaged due to user abused or improper handling issue.
* Attempt to repair or modify the product without written approval.

Warranty Information:
-Buyer pay postage for returning faulty item. Item returned and found not to be defective will be returned at buyers expenses. Item sold are not refundable.

Warranty only covers manufacturer's defect. Wear and tear, shipping damaged, misused, negligent and compatibility are NOT cover under the warranty.
- Specifications and design are subject to change without notice. We are not responsible for any change of specifications and design by the manufacturer.
 
All trademarks / registered trademarks belongs to their respective owners.
All prices quoted in Ringgit Malaysia (RM) unless otherwise noted.
Images displayed may vary from the actual products.
Please PM / email / press contact seller to provide me any brand and model , we can order many types of laptop accessories , battery , LED , LCD , spare part , processor.