Product details of 4L Mini Portable Cooler And Warmer Cosmestic Cooler + Fridge + Refrigerator White
If you're looking to give your kitchen a little dash of makeover, then this fridge would be one of your must have appliances! It's suitable for young adults who are renting in, or families with an extra need of food storage.
Peeping Tom
This Mini Fridge comes with a little viewing window so you can see what's inside the freezer without having to open the door. It's convenient when you're batching up a delicious dessert and just can't wait to have a whiff of it – do we hear homemade ice cream just now?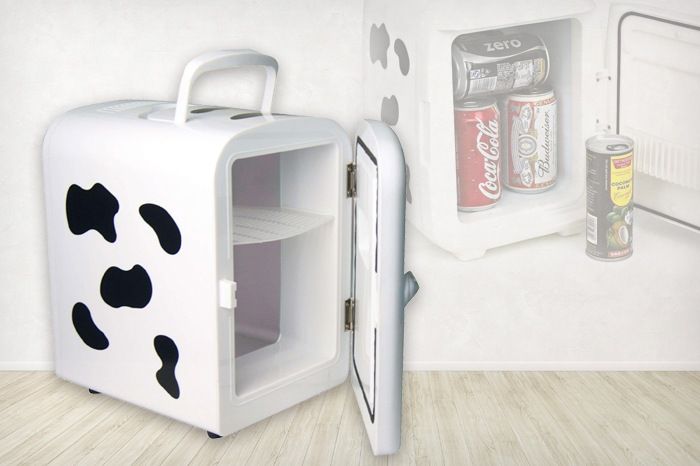 Open & Close
Good things come in small packages. The black-and-white spotted freezer can store a sufficient amount of food inside it, and is easy to install, too – no complicated cabling required! Its air-tight sealing door features a knob so you can open and close it well. So, any takers?