READY STOCK! READY FOR SHIPPING NOW! FREE Aroma Fragrance Oil!
Air Humidifier,Air Purifier, Aromatic Therapy Machine (2.5 Liter Big).
*Powerful Ultrasonic Air Fresh (6in1) Humidifier + Purifier + Aroma Diffuser + LED Rainbow Night Light + Switch Control Button, Extra Silent.
(2.5 Liter Capacity Water Tank, Colorful LED Rainbow Light)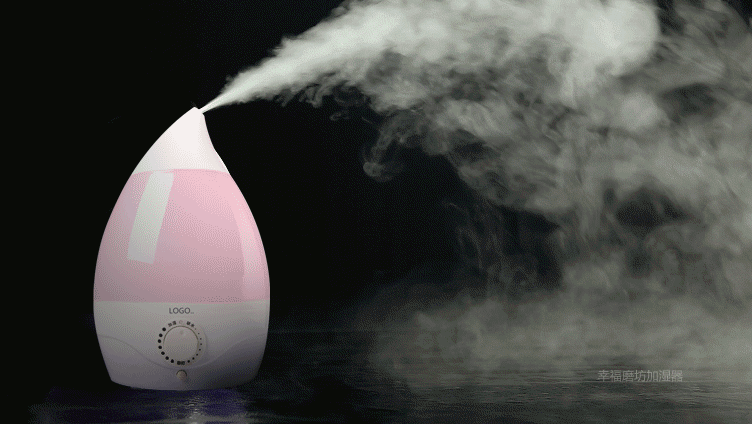 (Demo Video of the mist come out from Water Drop design air humidifier)
Available in White and Pink colour. Please put a remarks when buy it.
*This works as a air humidifier, air deodorizer, air purifier, air revitalizer, air sanitizer, aroma therapy and fragrance machine with its own motor.
*Simply fill the water tank with water 2.5 Liter and add some aroma to improve the smell of the air.
*It runs quietly in the background and keeps your air smelling good fresh and clean.
*Do you know how clean the air smells after a rain storm? It works similar to that by using a water bath to clean and purify the air removing odors and the humidifying feature works great for dry skin and allergies.
Product Features:
1.Provides relief for cough, cold and flu symptoms
2.Supports easier breathing and congestion relief from allergy and asthmatic type symptoms
3.Provides moisture for dry coughs, sinus irritation, dry skin, asma and etc.
4.Whisper-quiet ultrasonic operation
5.Variable and adjustable mist control, auto shut off, Led rainbow sleeping light,
6.Relieves depression, stress, fatigue & headaches
7.Multipurpose, suitable for office, Bedroom and etc.
Product Descriptions:
1.Crane Cool Mist Humidifier provides additional comfort to cold symptoms, dry itchy skin, and chapped lips.
2. The whisper quiet humidifier operates on a low power consumption providing min.
3. 12 hours of moisture from a removable water tank. Includes an automatic shut off safety feature when water tank is empty.
4. Virtually silent unit which humidifies and revitalizes the air.
5. Extra Silent Humidifier can be adjusted to your requirements with its variable spray control.
6. The nozzle allows for broader mist coverage and the unit is virtually silent during operation.
Warranty:
30 days Warranty with 1 to 1 Exchange New Set of received the product of purchase for manufacturing defect. (T&C applied) Guarantee!