Android 4.0 Tablet PC "Nextbook Premium 8" - 8 Inch Capacitive Touch Screen, 4GB Memory
Market Price RM750
Introducing
The "Nextbook Premium 8" Brand series! This is the latest in our line of affordable wholesale Android Tablets. This has everything you need including our favorite Android Tablet OS Features but now even faster and more compact. This Premium 8 product comes fully equipped with the new Android 4.0.3 OS System, allowing you to surf the Net, Scan, check Emails, Read ebooks, Play Games and stream Videos/Movies, Smoother than before! "Nextbook Premium 8," comes with 25 free preloaded eBooks for your convenience making this a Kindle Fire and B&N Nook competitor with better quality and a better price tag!
The "Nextbook Premium 8" comes with a build-in front facing camera, to capture and share those treasured moments. Its slim complete design with 8 inch TFT capacitive color display and Wi-Fi is fantastic. Simply touch the screen and you will get your favorite books, to be enjoyed anywhere. And if it's games that you prefer, there are Thousands of Free 3rd party Apps available for you to download through the preinstalled "GetJar" Application.
Latest Android 4.0.3 Ice Cream Sandwich OS: Try it out:
With its Evolved OS System and redesigned platform applications, including a progressive Internet surfing feature, there are plenty of updated Enhancements and Features. The "Nextbook" 4.0.3 OS allows you to navigate more easily with its developed animations and a completely overhauled typeface, expanded readability and modern feel. The Android 4.0.3 OS is Simple, Pretty, and Fun to use.
Do all your Daily computer Tasks on the Move:
The "Nextbook Premium 8" is designed to take with you wherever you go; on the Bus, Train, Plane, Car, Park, Beach etc. Use WiFi and Surf the Internet, Watch your favorite Blockbusters, Scan through YouTube or use Smart Office to view, edit and create documents including Word, Excel, and PowerPoint.
At a Glance...
Android 4.0.3 OS
8 Inch Touchscreen (Multi-touch Capacitive) 800 x 600 Resolution
CPU ARM11+DSP,1GHz512MB DDR3 RAM
4GB Flash Memory
Special Features: Android 4.0.3 OS, Enhanced UI
5000 mAh Battery
Release Date: August 16th, 2012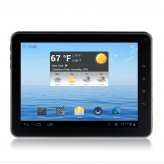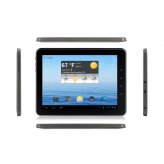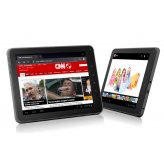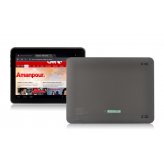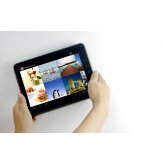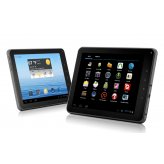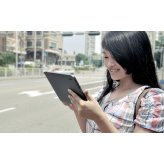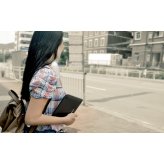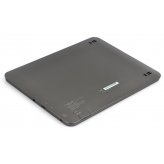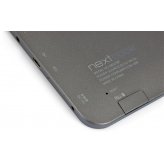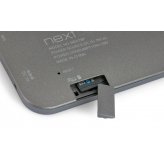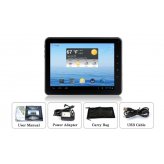 Manufacturer Specifications
General
Operating System: Android 4.0.3
Chipset: Rockchips RK2918 (CPU ARM11+DSP,1GHz)
Hardware: RK29
RAM: 512MB
Screen: 8 Inch TFT Capacitive Multi-Touch Screen
Screen Resolution: 800 x 600
Camera Resolution: Front 2MP
Built-in Speaker and Mic
Battery Type: 3600mAh Rechargeable Battery
Battery / Run Time (up to): 4 hours of internet
Power Adapter AC100-240V.50-60HZ DC 5V/2A
Color: Black Front Plate and Silver Back
Languages: English, Czech, Dansk, German, Greek, Spanish, French, Indonesian, Italian, Japanese, Korean, Dutch, Polish, Portuguese, Russian, Thai, Turkish, Arabic, Arabic, Chinese (Simplified), Chinese (Traditional)
Storage and Expansion
Hard Drive Type: FLASH
Hard Drive Capacity: 4GB
External Memory: Micro SD Card (up to 32GB) - Not included
Input/Output Connectors
Mini USB
HDMI
3.5mm Headphone
DC jack
Micro SD card reader
Communications
Wireless Connection: WiFi
Wireless Protocol: WiFi 802.11b/g
Supported Media Formats (More with third-party software)
Audio: MP3, WMA, APE, FLAC, OGG, WAV
Video: AVI, MKV (XVID/PX/H.264), MOV, TS, M2TS, RM/RMVB, FLV, 3GP, MPEG, DAT, MP4
Picture: JPEG
Ebook: PDF, TXT
Dimensions / W x L x H: 153 × 230 × 12 (mm)
Certification: CE, FCC, RoHS
Product Notes
This Product does NOT have Android Marketplace. Use the pre-installed "GetJar" Application to Download Free Apps
The Android 4.0.3 OS version on this device cannot be upgraded or flashed and any attempts to modify the default OS will void the warranty. As a wholesaler, we donnt provides software support, advice, or training regarding the Android operating system and software.
Package Contents
Android Tablet
MID
Power adapter
USB cable
Bag
Manual
FAQ - Frequently Asked Questions
Can I use Android Market Place on this Device?
This device does NOT come with Android Market place
So what do I use instead?
Please Use the Pre-installed App "GetJar" for Free Applications