This "Sirius" is in fact an Android Tablet PC, a Portable GPS Navigator, and a large screen Android Phone all rolled into one to meet all your entertainment, GPS navigation and communication needs.
First and foremost, the "Sirius" is a quality Android tablet, which gives you access to hundreds of thousands of applications to play and work with, and a wide range of multimedia features to keep you entertained. All the great social networking apps, including Facebook, Twitter, Google+ and Tumblr, the latest games on offer from Google Play and much more can all be downloaded and installed on the Sirius. Plus if you need to get some work done, you can even open/edit PDFs, Excel, Word, and PPT documents on the go.
With its powerful GPS navigation, the "Sirius" is also designed to help you find your destination without any delays. You can easily mount it on your windshield with the included mounting bracket. Type in your destination and in just seconds the route will be displayed on the 7 inch touchscreen. Better yet, with Bluetooth, you can connect your phone to the "Sirius" and enjoy handsfree phone calls while on the road. In fact, with the "Sirius", you don't even need a phone, because the "Sirius" itself is a fully functional android smartphone!
The "Sirius" comes with a standard GSM SIM card slot, and is an unlocked phone compatible with worldwide quadband frequencies to be used anywhere in the world. You can use the built-in mic and speaker to make or answer phone calls directly, or use a Bluetooth headset (not included) for convenient and safe handsfree phone call. Even better, use the FM transmission to broadcast the phone calls through your car's speakers!
This cool and versatile Android Tablet Phone with GPS is now in stock for worldwide express shipping. Order now and we will ship out within one day! Brought to you by the leader in wholesale Android tablet pc and phones, Chinavasion.
At a Glance...
Android 2.3 Gingerbread
7 Inch Touchscreen (Multi-Touch Capacitive), 800x480 Resolution
650 MHz Processor
512MB DDR3 RAM
512MB Flash Memory
Special Features: GPS (MT3329 Chipset), Phone Call
4000 mAh Battery
Release Date: July 9, 2012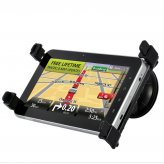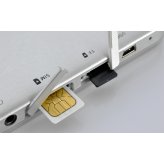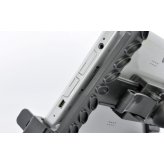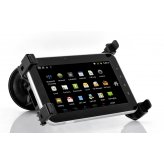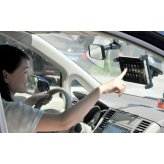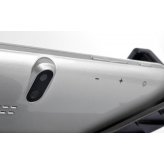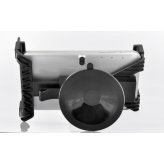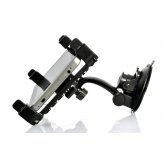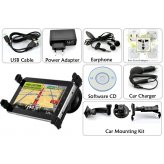 Product Images Zip Download