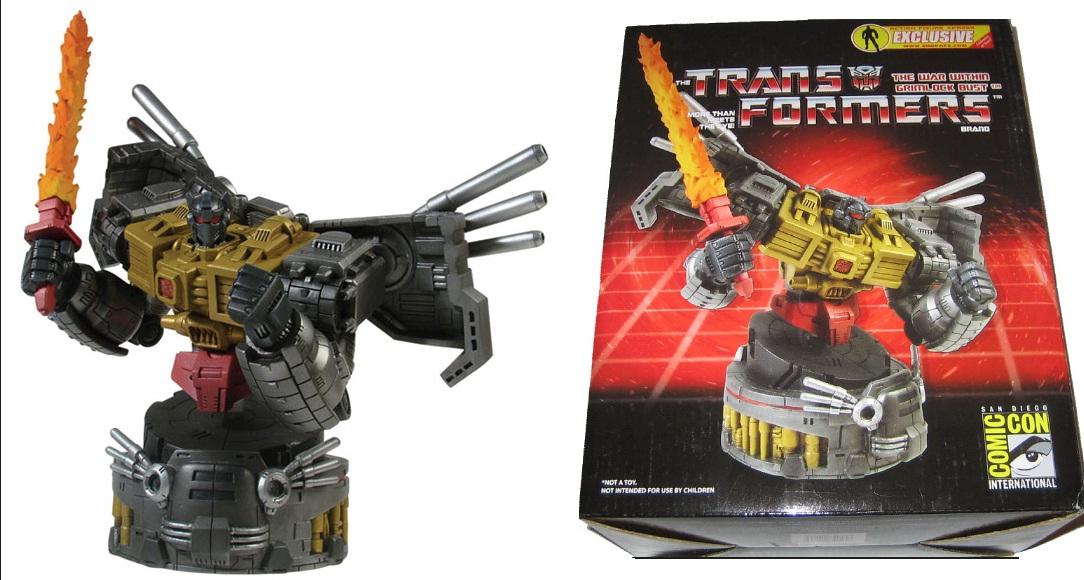 You're bidding for a MIB TRANSFORMERS - GRIMLOCK DELUXE WAR WITHIN BUST FROM DIAMOND - NEW
Originally recruited by the Decepticons of ancient Cybertron, Grimlock became disgusted with Megatron brutality and joined the Autobots.
 A consummate warrior and strategist, Grimlock masks a surprising intellect behind his simplistic speech patterns.
Though he could bring a huge array of weapons to any fight, he prefers close quarter combat with his enemies, wielding his Energon sword, or simply crushing his enemies with his bare servos.
This War WithinGrimlock bust is limited to only 600 pieces and was sculpted by Art Asylum.
Please view the picture to have an idea of what you will be getting. What you see is what you get.

NOTE:

COD IN PUBLIKA(KL) or 1 UTAMA/CURVE (SELANGOR) . DON'T BID IF CANNOT ACCEPT TERMS

Cannot be held responsible for lost mail if UNREGISTERED. Will combine shipping for multiple wins.
Payment expected within 3 days unless prior arrangements are made.