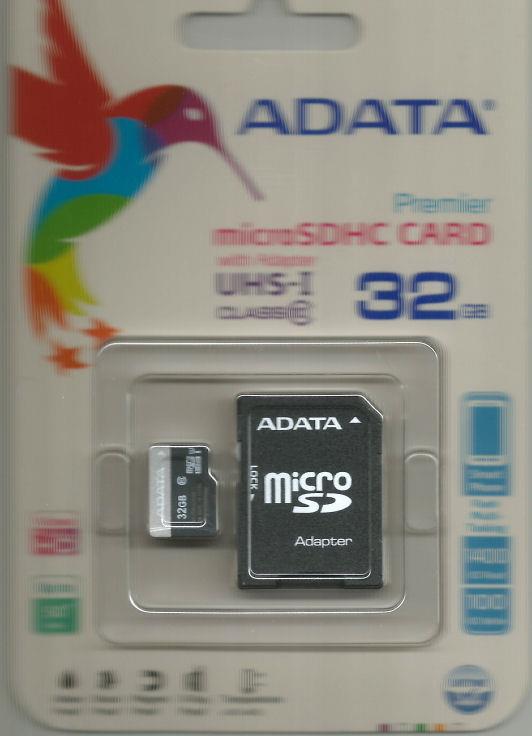 One ADATA 32GB - Class 10
microSD memory card for Auction !!!




Capacity 16GB/32GB
Standard SDA 3.0
Dimensions (L x W x H) 15 x 11 x 1.0mm (W x H x D)
Weight 0.25g
Voltage 2.7~3.6V
Performance Seq Read/Write rate up to 45/ 40 (MB/s)**
Random Read/Write: 1400/150 IOPs
Certifications FCC, CE, BSMI, VCCI

Note **Read/write speed based on ADATA internal testing;
performance may be lower depending on host device.
Speed Class UHS Speed: Class 1
Speed Class: Class 10
Compatibility Smartphone/ Tablet/ Car black box
Operating temperature -25°C (-13°F) ~ 85°C (185°F)





More info please contact 016-4487778.