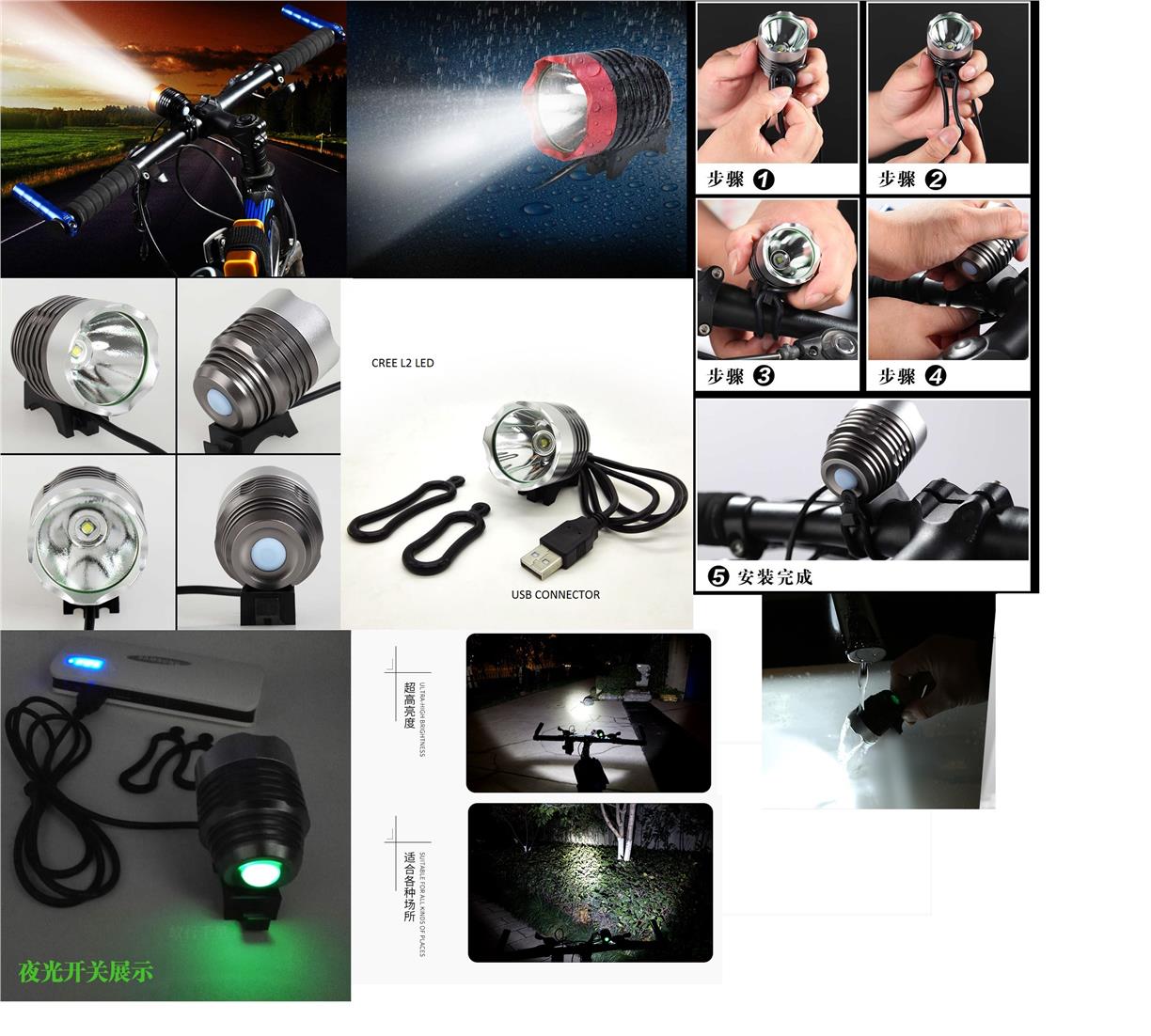 BICYCLE CREE XML- L2 LED HEADLAMP( USD PORT )
Name: XML-L2 HEADLAMP
Weight: 110G (headlamp)
Power usage : 5V 1.6 Amp (max )
Distance : 200 meter
Base: CREE latest XML-L2 , Highest 1200LM/3A 
Brightest: Up to 1200 lumens
Operation : USB POWER BANK OR  ANY OTHER POWER SUPPLY THAT PROVIDE 5V OUTPUT ( HAVE USB PORT )
Circuit: the anti-reverse, dual temperature protection of the constant current driver IC built-in over temperature protection circuit design Anti-installed lithium battery protection. When the anti-installed lithium battery will not damage the circuit board, bulbs and lithium batteries. 
THREE-speed dimming 
High - Low - Strobe
Optical glass: Aluminum glossy lamp cup (non-low-cost plastic lamp cup) glossy light cup concentrating effect, the aperture brightness concentrated
Switch button can grow in the dark...
Main purposes: such as night riding,
ITEM COME WITH : ( 2 month warrantly )
- BICYCLE CREE XML- L2 LED HEADLAMP( USB port type )
- RUBBER RING  ( secure LED lamp to bicycle handle )
- FOC ( SMALL USB LEDLIGHT )