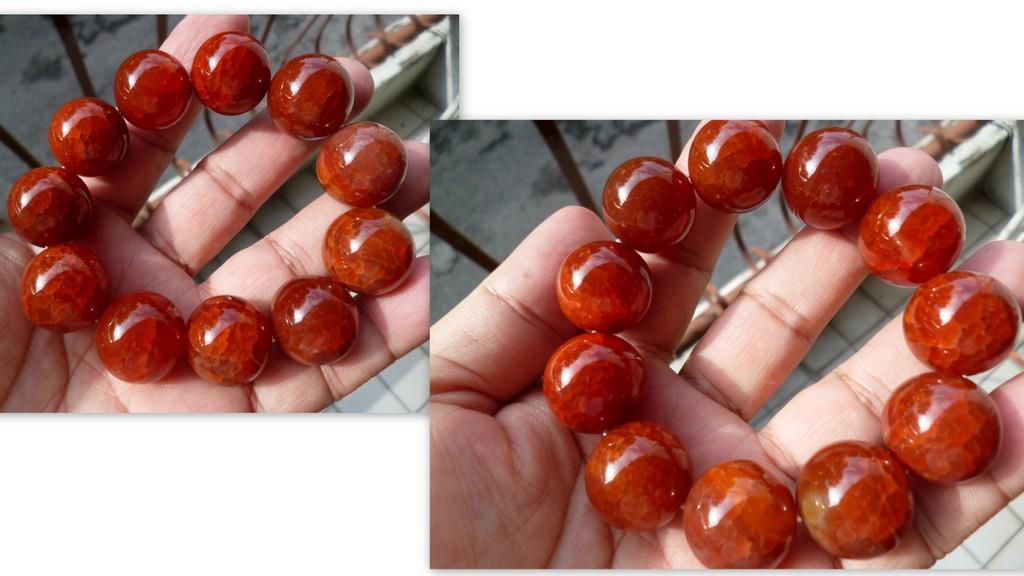 BEAUTIFULL GRADE  A , NATURAL HUGE  BLOOD  RED OR DRAGON  BLOOD OR  CHICKEN BLOOD RED  AGATE CRYSTALS BRACELET
WITH NATURALLY FORMED  CRACKED PATTERNS.
SIZE BEADS 19 MM APPROX.
JUST  ABOUT  THE MOST SUITABLE  AND MOST USED CRYSTAL  FOR FENG SHUI
IN CANTONESE  TRANSLATION , MAH LAU
PERFECT CUT AND EXCELLENT POLISHED 
BIG SIZE  BEADS FOR  MEN OR WOMEN WRISTS.