Product details of Bluedio Bluetooth Headset V4.1-HT
HT Turbine - Without Micro SD slot
H+ Turbine - Support Micro SD card(up to 32G) and FM radio
Our smartphones are now our best friend, with plenty of functionalities, ranging from connecting you with loved ones, letting you browse the news, send out emails, and even let you relax with its entertainment functions. If you're constantly commuting to locations with music in your mind, the Bluedio HT Bluetooth Headset would be a great accessory to have alongside you.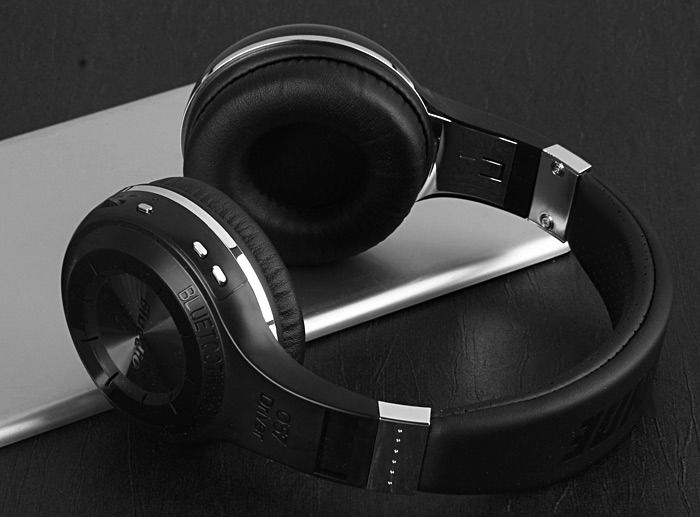 After massive research and 3 years of R&D, Bluedio had made a customized headphone with unrivaled timbre, multiple use, and high cost-effective. This is Hurricane H-Turbine BT headphone. Thus, H-Turbine is compatible with iOS, Android, and Windows, merely 40ms audio latency breakthrough defects of sound and picture are not synchronized while watching movie via Bluetooth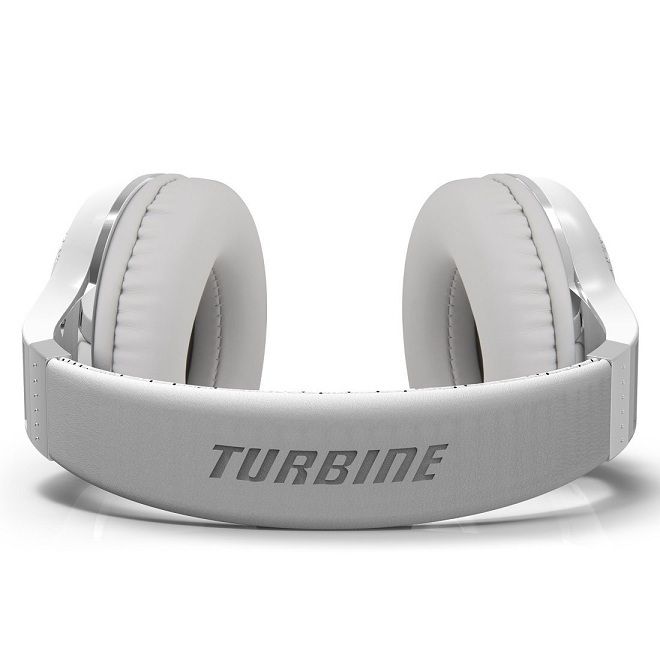 Main Features:
● Iconic powerful bass resonance of Bluedio:
57mm ultra-large dynamic drivers, turbine style housing, with the iconic Bluedio surging low-frequency shock, let you feel the bass resonate deep in the chest, enjoying the best sound quality. Clear and transparent bass, mids and treble, fully exposed to all the details of song, you can hear what the artists really want you to hear, Coldplay or Linkin Park concert played in your ear.

● Ultra-long operation and carefree calling from Bluetooth 4.1:
With robust high speed CPU of Bluetooth 4.1 operating system, comes with ultra-long using of 40 hours music, 45 hours talk and 1625 hours (approximately 67 days) standby time, the same battery, decrease up to 40% power consumption compare to Bluetooth 4.0. Acoustic echo cancellation and noise reduction effectively reduce ambient noise while talking, make far-end listener cannot hear what you said become history, just like talking face to face.

● Customized function:
Audio Sharing allows you to connect to another H headphone via an audio cable, share music feast with your friends instantly (recommended to use headphones with impedance of 32Ω or higher) Simultaneously connect two Bluetooth devices, connects with your phone and tablet seamlessly, listen to music or enjoy foreign blockbusters, do as you think about it.
● First Class Comfort:
Over-ear headphones needs to be comfortable, and the Bluedio HT headset and its custom fit supra-aural soft earmuffs will enclose your ears with soft artificial leather to provide first class comfort for the wearer. Furthermore, this leather also improves the overall durability of the headphone, making it last longer, and stay softer.

● Convenience:
Just a plug with audio cable, then listen to your favorite tracks without using any battery, no matter how long is your playlist. H-turbine also incorporate 4 languages voice prompt(Chinese, English, French, Spanish), to communicate with you in your language.
● Driven Bass:
Bluedio's HT headset is fitted with comfortable earmuffs and is matched by superior audio quality. Underneath the exterior, are two 57mm drivers to maximize the listening experience no matter what the genre may be. Now you can appreciate the songs you've been listening to the way the artists intended it to be.
● Bigger batteries:
Unlike some headsets made available in the market, the Bluedio HT headset is powered by a large rechargeable battery, allowing up to 40 hours of continuous music playback. Furthermore, it is equipped with a more robust Bluetooth 4.0 connectivity, which provides a more efficient power consumption, leading to a 40% increase in battery life.
● Multiple devices
Sometimes, when it comes to Bluetooth pairing, it may be a bit more troublesome as you switch between devices. But the people from Bluedio have made things a lot easier, by making its HT Headset to support multiple devices. Now, you can have a tablet play music, and have phone calls from your smartphone go through without a hitch.