Feature available to Store Members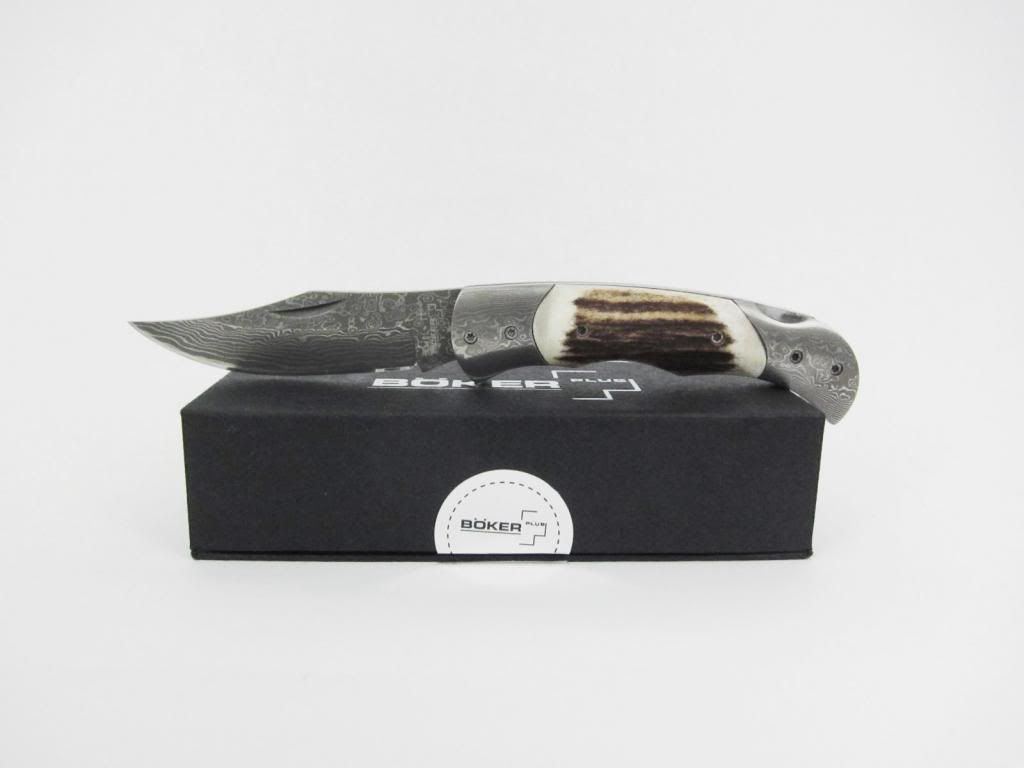 The Stag Damascus impresses with its finely drawn damascus steel, which is not only used for the blade, but also for the handle. The precision fitted horn scales place the emphasis on quality. The extremely soft blade passage and the precise lockback mechanism attest to the excellent quality of the Boker Plus series. Damascus blade with 71 layers. Overall length 17.7 cm. Blade 7.8 cm. Thickness 2.3 mm. Weight 115 g
Specifications
Overall length: 17,7 cm
Blade length: 7,8 cm
Weight: 115 g
Blade thickness: 2,3 mm
Blade material: Damast
Handle material: Hirschhorn
FREE
1000/2000 Grit Whetstone Sharpening Stone
The use of a whetstone is an effective way to get the edge of your knife back into shape. Use the coarse side for presharpening and to remove small nicks. Use the finer side of the stone for the final polishing of the edge. The finer the stone the smoother and sharper the edge.

Suitable for use with water or oil.
Size: L 15 cm, W 5 cm, H 2.5 cm.

Last Updated @ 12/23/2013 6:07:25 PM