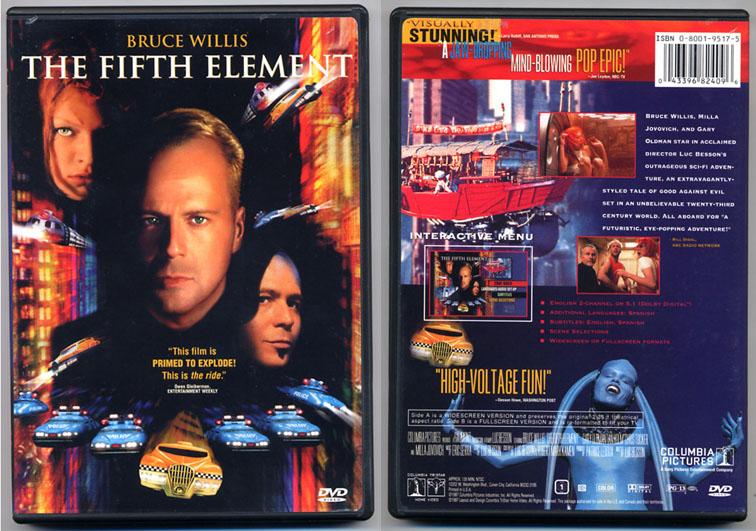 Bruce Willis "The Fifth Element" DVD.
<p>
US Import.
<p>
Uncensored.
<p>
English subtitles.
<p>
In very good condition.
<p>
Do buy more than one CD/DVD from me because the shipping fee would be the same.
<p>
Ship Worldwide. All are welcome.
<p>
If you are not in Malaysia, contact me at willchh@hotmail.com to find out how I can ship to you, you can make payment to me at my Paypal account.
<p>
International buyer please note: I will not charge excessive/exorbitant shipping fees, enquiries before bidding are welcome, happy bidding.