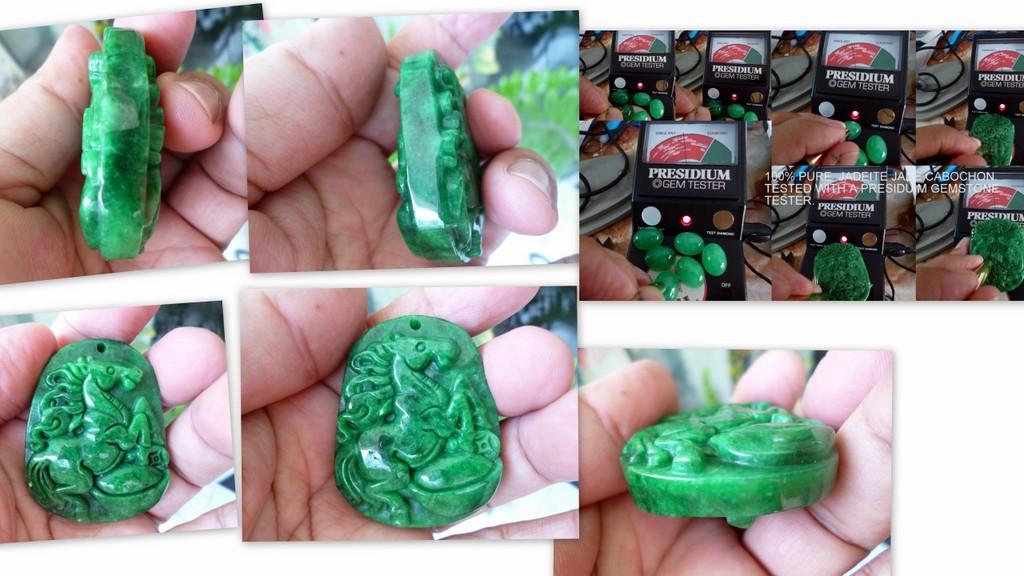 OLD  MINE BURMESE  GREEN JADE PENDANT " MAH" HORSE  CARVING
THOSE WHO ARE INTO FENG SHUI , THIS IS AN EXCELLENT PIECE OF GREEN NATURAL JADE.
CARVING IS  A BIT ROUGHLY DONE.NOT 100% PERFECTION .
WITH A FEW PITTED HOLES ON THE SURFACE.
SIZE 50  MM  X  40 MM X 12 MM APPROX.
COLOR  IS DEEP GREEN