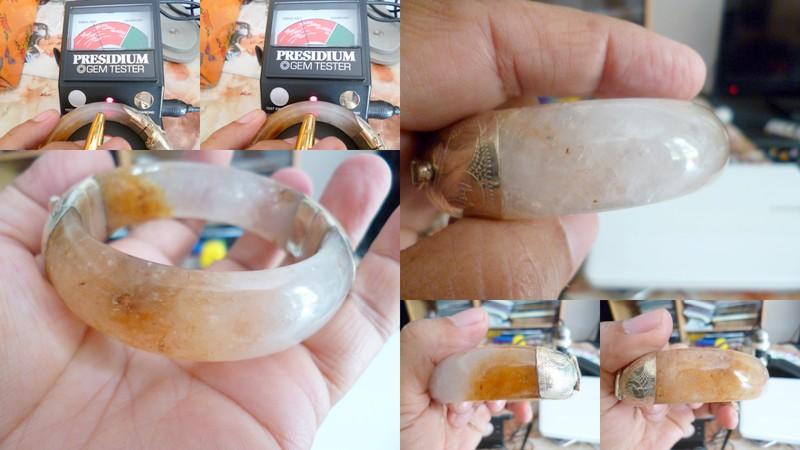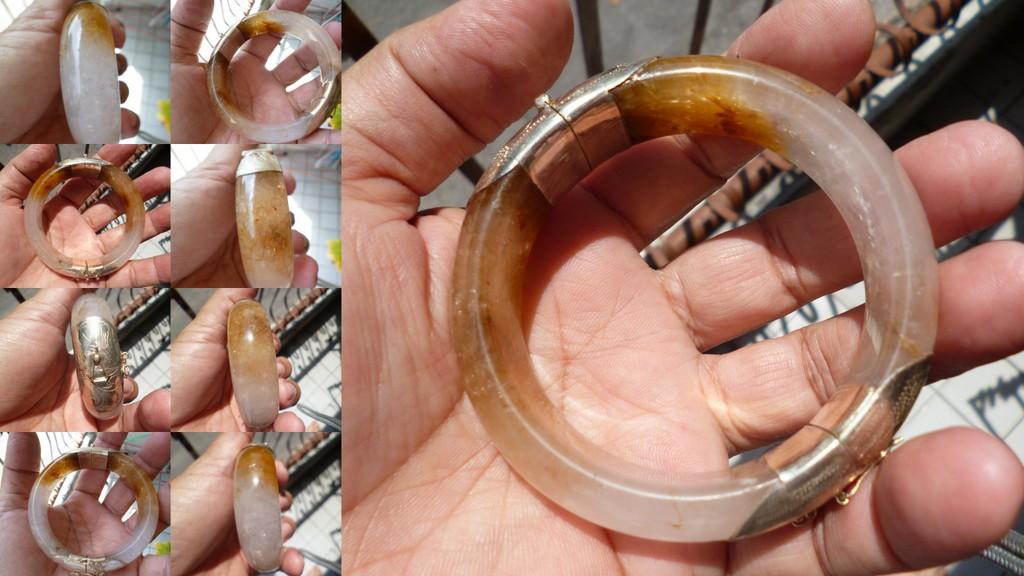 SEMI  TRANSLUCENT NATURAL  WHITE BURMESE JADE  BANGLE
WIDE  BIG BAND SIZE 52  MM X  20 MM
SUPERB  LUSTER , SMOOTH POLISHING  SURFACE , NO CRACKS , NO  HOLES.
WITH DECORATIVE 925 SOLID  SILVER CLIP ADJUSTABLE , CLASP LOCK .NO NEED  TO FORCE IT INTO YOUR HAND, JUST OPEN THE JOINT  AND INSERT YOUR  HAND  THRU AND LOCK THE CLASP.
ABSOLUTE 100%  GAURANTEED GENUNINE AUTHENTIC  NATURAL WHITE JADE , NO HEATING , NO TREATMENT.