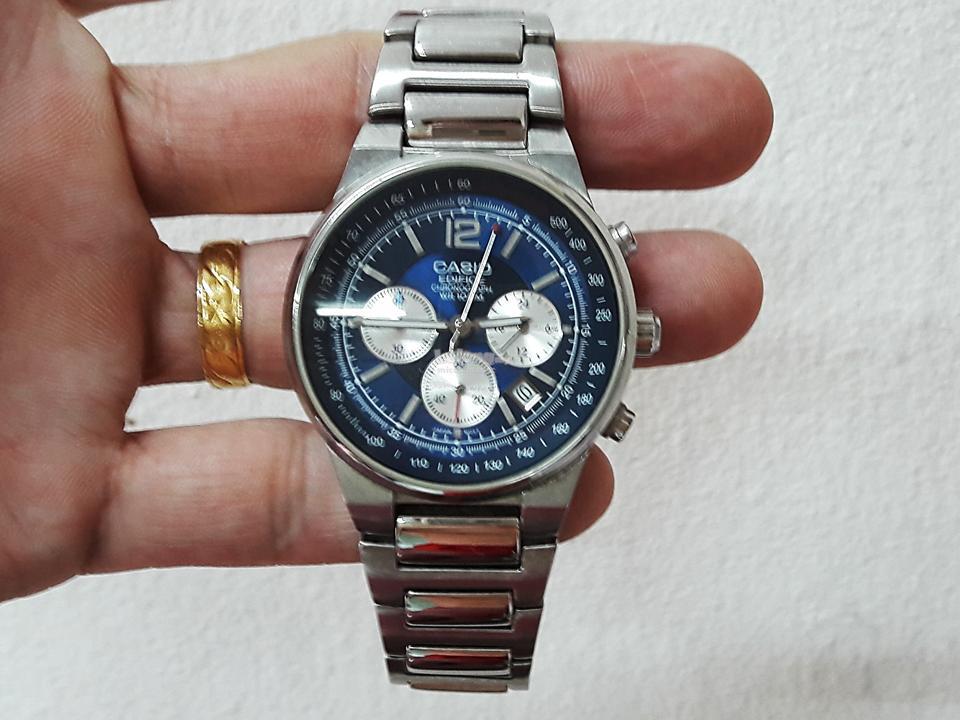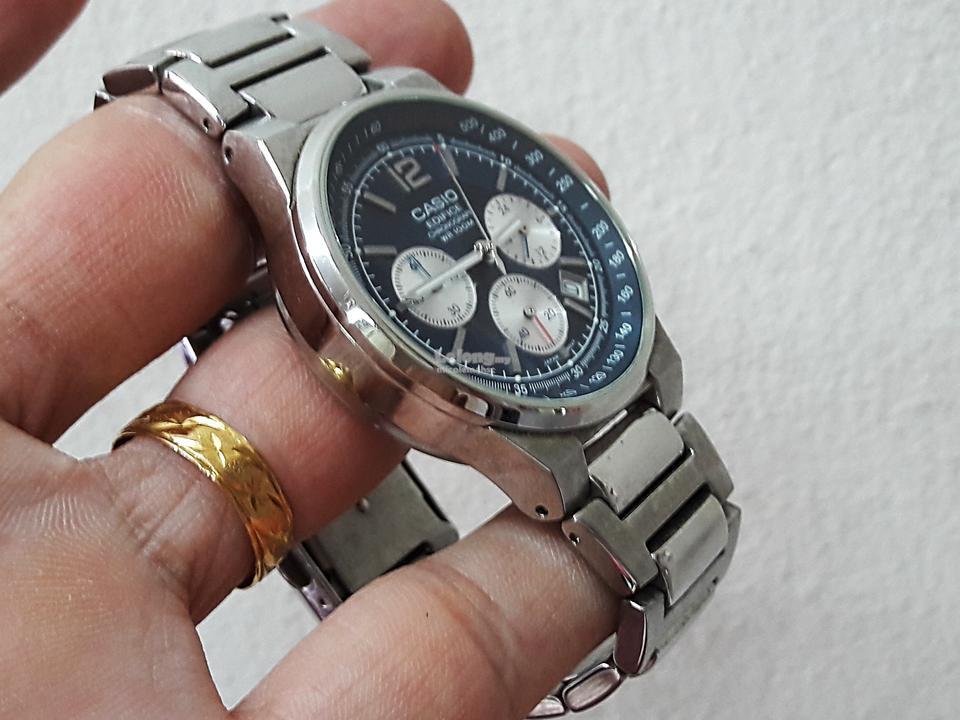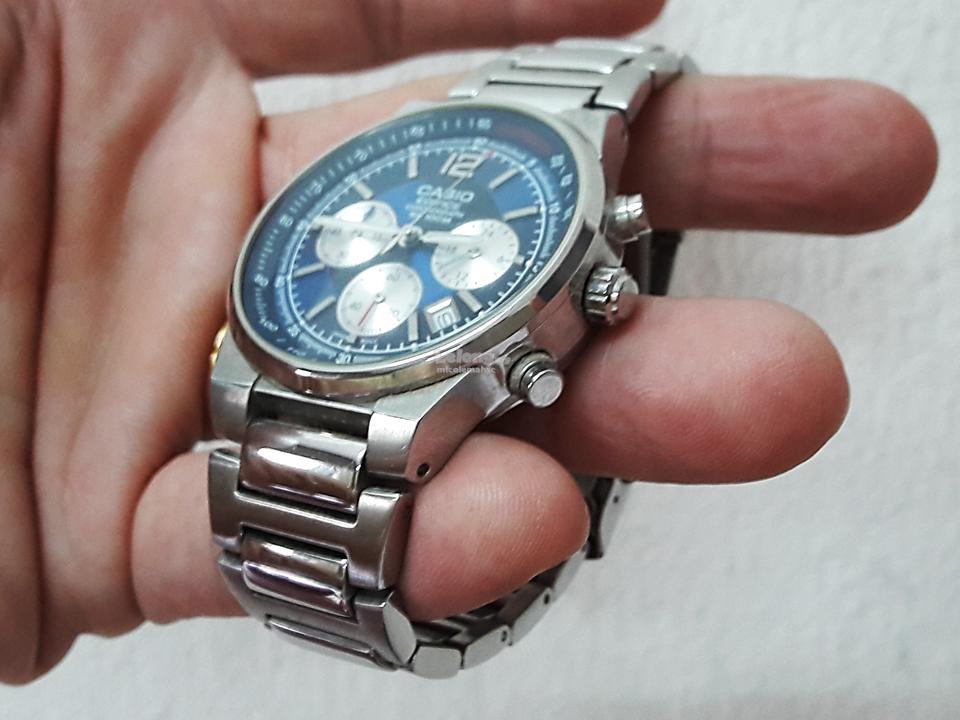 Up for sale is a nice Casio watch Model 2711 ef-500 to selling . Please remember that I'm selling a Second-Hand , Pre-Owned , Vintage Watches from last eras , the water resistance and diver are not guaranteed . Minor scratches are expected . I'm not a official dealer nor a representative of any brand of my watches in the listing . SO NOT FOR FUSSY BUYER PLEASE .Detailed condition is listed below .

Brand:
Casio
Style:
sport
Model:
2711
Movement:
This has a casio quartz movement. The movement is in working condition . just I have no idea how is the chronograph function are on .
Case:
The case is stainless steel . It is in good condition . Please take a look at the photos to see for the details .
Bezel:

Case Back: 
The Stainless steel case back is in normal use condition . There are some scratches from use but it's not too bad .
Crysta
Mint . 
Dial:
99% new
Hands:
99% new
Crown/pushers:
99% new.
Bracelet/Strap: 
The bracelet has original come with the watch .
Only the watch is for sale .
Interested buyer, please whatsapp +6012.206.1326
Location:
DAY: Batu Caves
NIGHT: Cheras