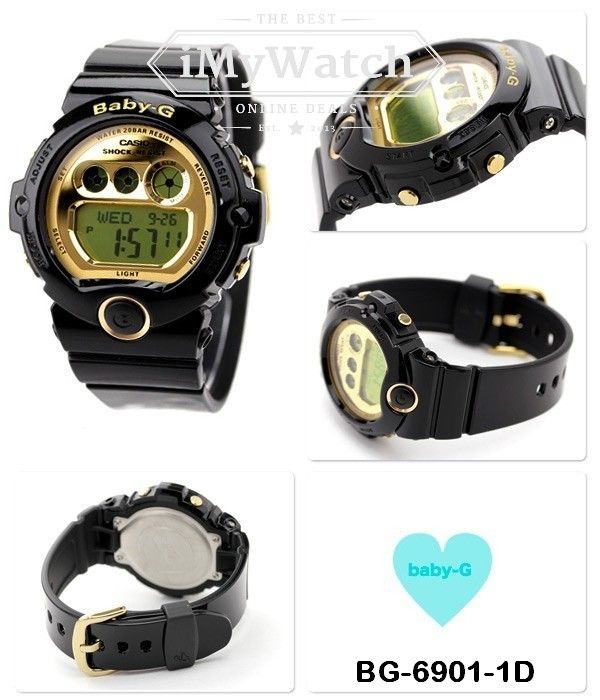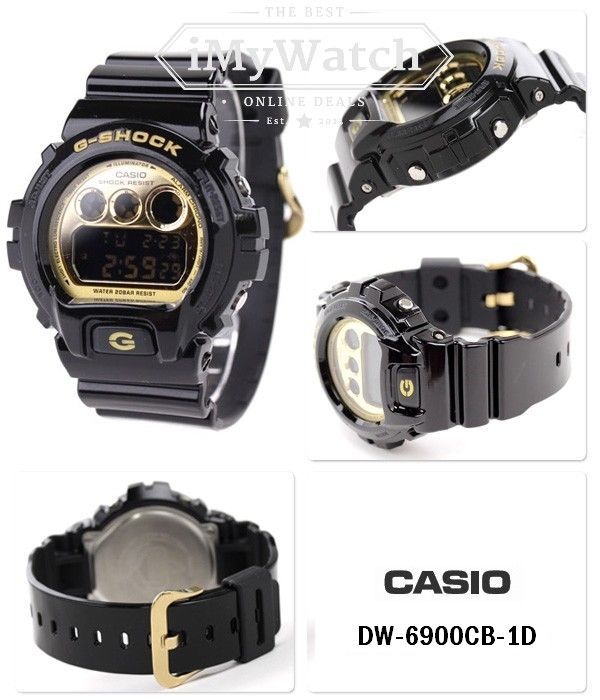 The distinctive colors of these new models are sure to please the youthful street fashion aficionados who have long made the G-SHOCK their timepiece of choice.
These are the first G-SHOCK models to feature gilded faces that glitter and shine in colors designed to contrast with the band colors.
Mineral Glass

Shock Resistant

200-meter water resistance

Case / bezel material: Resin

Resin Band

Electro-luminescent backlight

Afterglow

Flash alert

Flashes with buzzer that sounds for alarm, hourly time signal, countdown timer

time up alarm

1/100-second stopwatch

Measuring capacity:

00'00"00~59'59"99 (for the first 60 minutes)

1:00'00~23:59'59 (after 60 minutes)

Measuring unit:

1/100 second (for the first 60 minutes)

1 second (after 60 minutes)

Measuring modes: Elapsed time, split time, 1st-2nd place times

Countdown timer

Measuring unit: 1 second

Countdown range: 24 hours

Countdown start time setting range: 1 second to 24 hours (1-second increments, 1-minute increments and 1-hour increments)

Other: Auto-repeat

Multi-function alarm

Hourly time signal

Full auto-calendar (to year 2039)

12/24-hour format

Regular timekeeping: Hour, minute, second, pm, month, date, day

Accuracy: ±15 seconds per month

Approx. battery life: 2 years on CR2016

Size of case: 53.2 X 50 X 16.3 mm

Total weight: 67 g

EL:Blue Green
Baby-G
DW-6900 model Baby-G version
Meet the Baby-G version of the G-SHOCK DW-6900 model. A case that is larger than previous Baby-G models comes with a front-mounted, easy-to-operate EL light button. Other features include 200-meter water resistance and auto start stopwatch. The mirror plate finish of the face and simple design combine with the ring motif of the front button and other parts for a look of elegant fashion.
Mineral Glass

Shock Resistant

200-meter water resistance

Case / bezel material: Resin

Resin Band

Electro-luminescent backlight

Selectable illumination duration, afterglow

Flash alart

Flashes with buzzer that sounds for alarms, hourly time signal, countdown timer progress beeper, and stopwatch auto start

World time

29 time zones (48 cities), city code display, daylight saving on/off

1/100-second stopwatch

Measuring capacity: 23:59'59.99''

Measuring modes: Elapsed time, split time, 1st-2nd place times

Other: 5-second countdown auto start

Countdown timer

Measuring unit: 1 second

Countdown range: 24 hours

Countdown start time setting range: 1 minute to 24 hours (1-minute increments and 1-hour increments)

Others: Auto-repeat, progress beeper on/off

3 multi-function alarms (with 1 snooze alarm)

Hourly time signal

Full auto-calendar (to year 2099)

12/24-hour format

Button operation tone on/off

Regular timekeeping: Hour, minute, second, pm, year, month, date, day

Accuracy: ±30 seconds per month

Approx. battery life: 5 years on CR2016

Size of case: 49.1 × 45 × 13.5 mm

Total weight: 47 g

EL:White