This webpage is best viewed at 1280 x 1024 Resolution
---
Side Note : SA-47 comes with AC adaptor AD-E95100L and without Batteries.
Eneloop Earth Friendly Long Lasting Rechargeable Batteries can be purchase at our store in here. < Click the link.
Manual : http://support.casio.com/pdf/008/Web_SA46_47ES1C.pdf
---
Seller notes:
Greetings! Welcome to Davis Online Store, a CASIO Musical Instruments online dealer (Malaysia).
Each CASIO musical instruments sold by us is genuine, authentic, bona fide goods come with 12 months local distributor warranty (excluded: accessories & spare parts).
These products are not grey imported, used, refurbished, discounted clearance items or items came from unknown source.
We provide official warranty certificate for each CASIO musical instrument sold by us for you to assure you of a completely hassle freeand worry free ownership experience.
---
Payment Method:
http://www.lelong.com.my/merchant/default.asp?UserID=davis&show=Payment
---
Shipping & Handling (Malaysia)
Combine shipping: Allowed for Casio EMI products.
We may decide the best and reasonable shipping cost to ship out our product to our customer.
Refer to sales listing description for delivery methods.
---
Insurance (Optional)
Insurance provider: eTiqa
Top up additional +1.5% of your item value.
---
Extra Service
Specific time shipping: Available upon request. We try our best to fit in the time as you wish.
---
CASIO Electronic Musical Instrument Warranty - CASIO Limited Warranty (Malaysia)
CASIO Electronic Musical Instrument Limited Warranty
THIS WARRANTY CARD IS VALID ONLY FOR SERVICE IN THE COUNTRY OF PURCHASE.
This product, except the case and battery, is warranted by CASIO and its distributors to the original purchaser to be free from defects in material and workmanship under normal use for a period of one year from the date of purchase. During the warranty period, and upon proof of purchase, the product will be repaired using CASIO reconditioned/replacement parts or the product will be replaced with the same or a similar reconditioned/replacement model at CASIO's discretion. To obtain warranty service, please take or send the product, postage paid, with the warranty certificate issued by your dealer, to a Service location as published in website or as appears on the warranty card. There will be no parts or labour charge to you. Due to the possibility of damage or loss during shipping, it is recommended when sending the product for service that you package the product securely and send it insured, return receipt requested. The customer shall NOT have any claim under this warranty for repair or adjustment expenses if:
(1) The problem is caused by improper, rough or careless treatment.
(2) The problem is caused by a fire or other natural calamity.
(3) The problem is caused by improper repair or adjustment made by anyone other than a CASIO service centre.
(4) The problem is caused by battery leakage, bending of the unit, broken display or key.
(5) The case or battery is damaged or worn.
(6) Maintenance requested consists of repair or replacement of options, accessories, software, or consumables. (AC adaptor, cable, battery, etc.)
(7) Operating the products without going through manual first.
(8) The warranty period has expired.
NEITHER THIS WARRANTY NOR ANY OTHER WARRANTY OR GUARANTEE, EXPRESS OR IMPLIED STATUTORY OR OTHERWISE, INCLUDING ANY IMPLIED WARRANTY OR CONDITION OF MERCHANTABILITY OR OF FITNESS FOR A PARTICULAR PURPOSE, SHALL EXTEND BEYOND THE WARRANTY PERIOD. NO RESPONSIBILITY IS ASSUMED FOR ANY INCIDENTAL OR CONSEQUENTIAL DAMAGES, INCLUDING, WITHOUT LIMITATION, DAMAGES RESULTING FROM INACCURACY OR MATHEMATICAL INACCURACY OF THE PRODUCT OR LOSS OF STORED DATA. SOME STATES OR JURISDICTIONS DO NOT ALLOW LIMITATIONS ON HOW LONG AN IMPLIED WARRANTY LASTS AND SOME STATES OR JURISDICTIONS DO NOT ALLOW THE EXCLUSION OR LIMITATION OF INCIDENTAL OR CONSEQUENTIAL DAMAGES, OR THE EXCLUSION OR LIMITATION BY A PARTY OF LIABILITY FOR DEATH OR PERSONAL INJURY CAUSED BY THAT PARTY'S NEGLIGENCE, SO THE ABOVE LIMITATIONS OR EXCLUSIONS SHALL NOT IN SUCH CASES APPLY. THIS WARRANTY GIVES YOU SPECIFIC RIGHTS, AND YOU MAY ALSO HAVE OTHER RIGHTS WHICH VARY FROM STATE TO STATE, JURISDICTION TO JURISDICTION, OR COUNTRY TO COUNTRY. NOTHING IN THIS WARRANTY AFFECTS YOUR STATUTORY RIGHTS.
THANK YOU FOR CHOOSING CASIO.
If you have any problems with this product, please contact us.
---
Contact Us
e-mail: casio.malaysia@gmail.com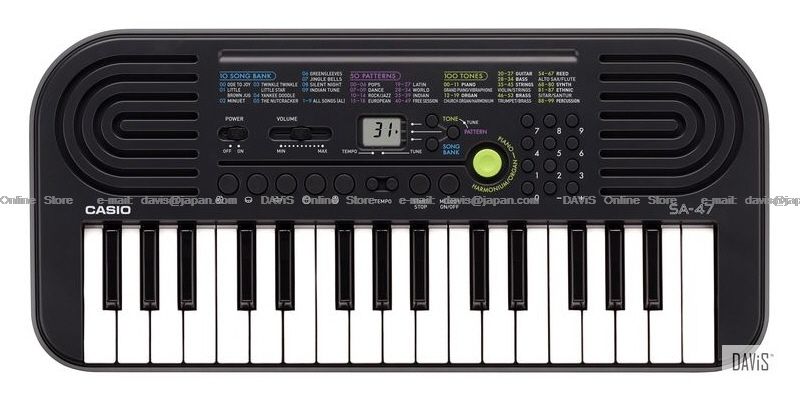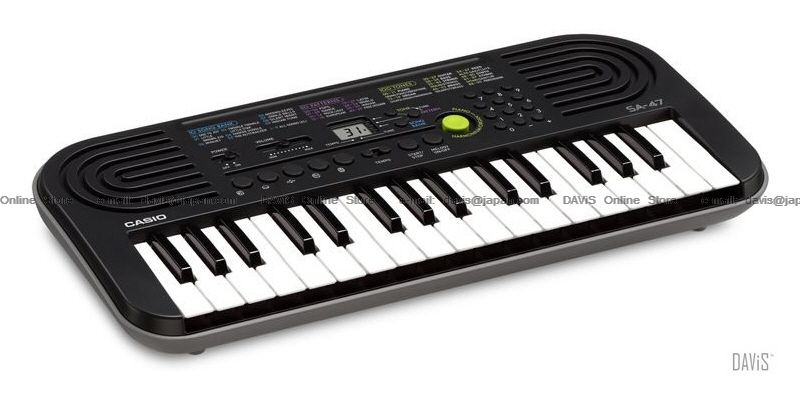 ---
Video Demonstration:
---