CHEMITOX 75 RACUN SERANGGA / INSECTICIDE /PEKATAN TEREMULSI (EC)
Perawis Aktif: chlorpyrifos..........................................................21.2 % w/w
Perawis Lengai:............................................................................78.8% w/w
ATURAN PENGGUNAAN:
CHEMITOX 75 ialah racun serangga dari kumpulan 'organofosfat' dengan tindakan sentuhan dan keracunan perut untuk mengawal serangga perosak seperti berikut.
| | | | | |
| --- | --- | --- | --- | --- |
| KAWASAN TANAMAN | SERANGGA PEROSAK | KADAR RACUN 10 LITER AIR | KADAR RACUN SEHEKTAR | ISI PADU SEMBURAN SEHEKTAR |
| Getah | Anai-anai | 25ml (siram keliling pokok @ 1 liter bancuhan/pokok | - | - |
| Kekacang Penutup Bumi | Belalang | 16 ml | 720 ml | 450 liter |
Jangan kutip hasil tanaman kubis, cili, tomato dan nanas sekurang-kurangnya 7 hari selepas semburan terakhir.
PANDUAN MEMBANCUH
Disyor menggunakan alat pemyembur galas. Isikan tangki setengah penuh dengan air bersih. Campurkan CHEMITOX 75 secukupnya mengikut syor yang ditetapkana dalam jadual sukatan dan bancuh.. Seterusnya tambah baki air bersih yang diperluikan dan kacau. Jangan guna pada kadar yang lebih tinggi dari yang disyorkan. Jangan simpan baki bancuhan CHEMITOX 75 di dalam tangki alat penyembur.
PANDUAN MENYEMBUR Lakukan semburan apabila serangan mencapai tahap ambang tindakan (ATL). Untuk kawalan yang baik, sembur secara menyeluruh ke atas daun. Ulangi semburan selang 14 hari sekali apabila perlu sahaja. Jangan guna racun ini melebihi 4 kali semburan semusim. Jika rawatan perlu diulangi, gunakan HEXTAR CHEMITOX 75 berselang-seli dengan racun serangga lain yang mempunyai cara tindakan yang berbeza

We encourage buyer to make payment within 3 days from the end of the Auction or Buy Now. Please let us know if you require more time.
Pay Direct to My Account : CHOO TWEE KEE
| | | | |
| --- | --- | --- | --- |
| No | Bank | Account No | Priority |
| 1 | Malayan Banking Berhad (MBB) | 514271601024 | 1 |
| 2 | Public Bank (PBB) | 4497693036 | 2 |
| 3 | Hongkong Bank (HSBC) | 053005286025 | 3 |
Important Note to the Buyer:- Kindly make sure the following information is correct to ensure you receive the item on time.
Your Full Name and buyer user ID
Your Full Delivery Address

Your Contact Telephone No. (Courier agent/Pos Laju driver /Driver will contact you if you are not in when they deliver the item to you)
Your email address
Payment Details (Bank, date banked in, exact amount, bank reference no, banking method, etc)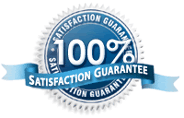 More Savings - Combined Shipping
For more than 1 item purchased, you can choose to combine the shipping for more savings.


Delivery Time in Working Days
Within Klang Valley- 1 to 2 days
Peninsular Malaysia - 2 to 3 days
Sabah & Sarawak - 3 to 4 days
Rest of the World - discuss
Important Notes:
Please provide us with the address of an actual location & not

to P.O Box.

For courier (Express) service, an additional fee will apply if your address is situated at

outlying or remote area

.

All orders will be shipped within 2 days after receiving cleared payment and complete shipping details.

If you don't receive the item

5 days after the deadline

as mentioned above ,please contact us, we'll investigate and solve the issue.

Ensuring your package arrives quickly and in perfect condition is our priority. We care about your order and we pack every item with great care.

Days are referred to as business day.
Fast and Secure Worldwide Shipping: .



Customer satisfaction is our top priority, and we want you to be completely satisfied with your purchase.

RETURN POLICY
If you are not satisfied with your purchase, you may return the item in their original condition with original packaging within 14 days of delivery for a full merchandise refund (excluding the shipping costs) / replacement (subject to available stock). Buyers would bear the cost of return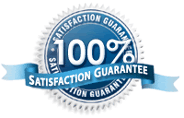 If you have any question, problem or concern, we would like to hear from you. Feel free to contact us through email (jea_see@hotmail.com)
Please contact us first and make sure to get a satisfied solution before leaving any feedback. All inquiries will receive a response from us within 24-48 hours.

Thank you for reading! Please check out other cool stuff from us .Thank you