Chord Company ANTHEM pair of XLR Balanced Interconnects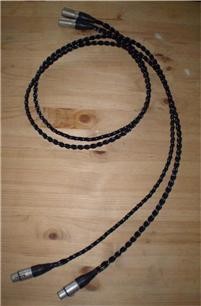 .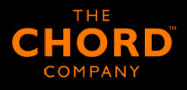 .
Made in U.K.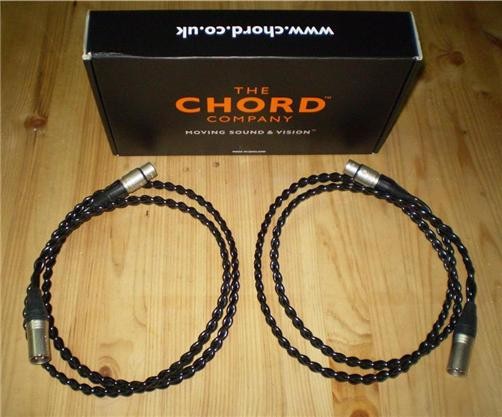 Superb good sounding hi-fi interconnects.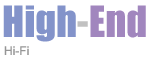 .
.
If you're looking at this sale advert, I guess you already know how Good the Chord Anthem IC is.
Many rave reviews are available from various sources, that testify to the high regard that the Chord Anthem is held and it is an excellent choice for someone who is looking for an upgrade on his hi-fi system.
"Strong recommendation for dull systems. For clarity with sparkle, the Anthem is a good choice" — HI-FI WORLD


.
.
| | |
| --- | --- |
| | My |
.

.

.

.

The Chord Company U.K.

Anthem pair of Balanced (XLR) interconnect Cable 1.5 metre

.


Superb good sounding hi-fi interconnects.

The Chord Company U.K.

Anthem pair of Balanced (XLR) interconnect Cable 1.5 metre.

Up for sale is a

1.5m pair of very high-end Chord Anthem Mk 1 balanced XLR Interconnects in original Box (Brand New Condition).

Superbly detailed interconnects and in perfect condition.


.


I guess if you are looking at them then you will know what they are.

The original Chord Anthem was one of the first available interconnects to use a high frequency

shield

.

It was also the first Chord interconnect to be fitted with the ultra low mass RCA/phono plug still used on the Anthem 2, Signature and Indigo interconnects.

This exact cable currently

retails at over £300

! ! or equivalent to around RM1,500.00 in the U.K. (Not including 42% Customs Import Tax on AV cables and Shipping Cost from England).

Put it this way, this is an over RM2,000.00 price tag interconnects from one of the World's most famous high-end cable manufacturing company - The Chord Company, England.

BUY IT NOW

at:

RM1,450

.

: 019-3464456

E-mail any queries to Sollehah Audio S/B website administrator:

.

.

A really popular choice for any decent quality CD players, pre to power amps and stand alone phono stages — all respond well to the Anthem. A lot of U.K. retailers use these at home.

The Chord Company

.

Top-of-the-Range

1.5 meter

ANTHEM

balanced XLR Interconnect Pair

New In Box

Retail £300 in U.K.

Silver

-plated multi strand signal conductor

Silver

-plated combined shielding system

Internal and external Teflon insulation

Ultra low mass silver-plated non compression RCA/phono plugs

Isolated signal return path

Single material signal path

NOTE: SILVER

is the best conductor for audio/video signal transfer.

I can assure you that the unit I am selling has been carefully chosen to produce the ultimate sound at this high-end level.

.
Please view our other items to see many more product for sale.




Should you be a serious buyer that may be interested in contacting me directly, I can be contacted at 019-3464456

Or you could email with your queries to...
rjzarina@yahoo.com

As you can see from the pictures they are supplied with the original box and packaging.

.

.

New Retail Price in the U.K. for a 1.5 metre length is over £300.00

or equivalent to around RM1,500.00.

NOTE: Retail price in the U.K. is not including 42% Customs Import Tax yet (i.e. RM630.00)

and Shipping Cost from overseas £15.00 (i.e. around RM75.00).

.

*The current 2.0 metre Chord Anthem 2 retails for around £550 in the U.K. or equivalent to around RM2,700.00 (excluding 42% Customs Import Tax).

.

.

From manufacturer's website:

Anthem

.

Noise and interference are the great enemies of
reproduced music.The shield system of the Anthem
dramatically reduces these and the music sounds more coherent as a result. Subtle tonal differences are easy to hear, as are the tiny dynamic changes that are so critical to the realism of a piece of music. The Anthem will work beautifully with CD players and is outstanding when used with turnables and phono stages.

Uses

Decent quality CD players, pre to power amps and stand alone phono stages all respond well to the Anthem. A lot of U.K. retailers use these at home.

.

How does it sound?

The Anthem allows you to hear more detail than any of the preceding cables in our range and this is partly due to the configuration, but more importantly the efficiency of the shielding. The shield uses a foil wrap around the conductor, which in turn is over wrapped with silver plated wire (imagine a very tight spiral). This is then dipped in a solder bath to produce a really effective shield system that is still flexible. The effectiveness of the shield means that the noise floor of the cable is lowered. This simply means that it is possible to hear more low-level information because it is not being masked by noise. Noise in this case is picked up along the length of the cable; the less noise that is picked up, the lower the noise floor. The leading and trailing edges of notes become simpler to hear, this is vital to the timing of a piece of music and music sounds far more coherent as a result.

Tonal subtleties are also much easier to hear. A good example of this is the difference between various types of piano and another fine example would be the differences in tone between a Fender Precision bass and a Fender Jazz bass. These are two of the most popular basses in the world and whilst they are both basses, the Precision has a slightly percussive, wooden tone whilst the Jazz has a deep, growling tone. There have been good reviews of the Anthem in Hi-Fi World.

.

Link to review:

http://www.hi-fiworld.co.uk/hfw/bgcables.html

.

BUYING GUIDE & REVIEWS
INTERCONNECTS, 'SPEAKER CABLES & POWER CORDS

PRICES SHOWN ARE THOSE AT THE TIME OF REVIEW

INTERCONNECTS

Interconnect Cables

£

Year

Verdict

Chord Co Anthem
£275 per metre
Jul 00
Strong recommendation for dull systems. For clarity with sparkle, the Anthem is a good choice

.

.

Terminations

The Anthem can be fitted with silver plated RCA plugs (see above for details) or modified din plugs. The strain relief sleeve of the din plug is removed, the back of the plug is enlarged and the whole reinforced with adhesive heat shrink. The wiring configuration of Anthem also makes it ideal for XLR connectors.

Chord Anthem

The Anthem is the state of the art interconnect which will bring unprecedented levels of detail, timbre and coherency.

This cable is a natural evolution of three years research into cable geometry, shielding and the critical relationship between conductor and insulation materials. The conductors and shield are silver plated and the insulation is Teflon. Screening is a unique wire foil structure that provides truly effective high frequency noise rejection. The RCA plugs fitted to the Anthem carry Chord Co's thoughts on conductors to a logical conclusion. They keep surplus metal to a bare minimum and all parts of the plug are silver plated.

The Anthem is revealing and dynamic, but above all enticingly musical.

__________________________________________________________

__________________________________________________________

My


Manufacturer: The Chord Company Ltd. Chord Company House, Millsway Centre, Amesbury, Wiltshire SP4 7RX, UK

.

Check my feedback on Lelong.com.my and bid with complete confidence. Don't hesitate to let me know if you have any questions. Thanks for your interest!

http://www.lelong.com.my/Auc/Feedback/UserRating.asp?UserID=sollehah@1

.
---
ABOUT THE SELLER:
.
.

VerifiedSeller
&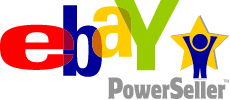 .
.
Please check out our POSITIVE feedback rating received from (242) satisfied

eBay.com Worldwide Community Members/Buyers in (300) transactions concluded and recorded & over (100) satisfied

Lelong customers/Buyers who have left 100% POSITIVE FEEDBACKS for us.
(Satisfied with their purchases from us.)

Buy with confidence!
..

.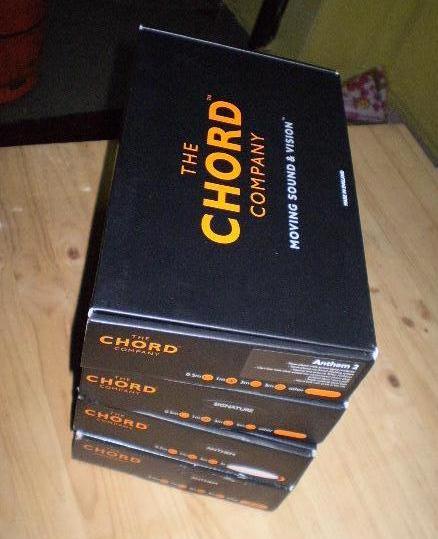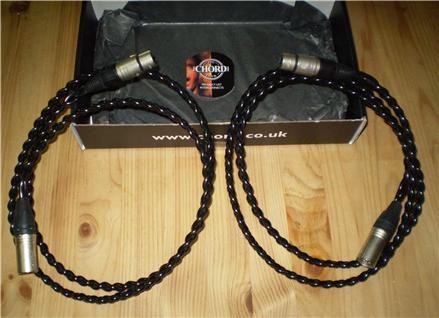 I could post this item to any location in Malaysia using POS MALAYSIA

POS LAJU Express Courier (next day arrival). As can be seen from my feedback I don't mess about when selling items, as soon as I have received and cleared payment the item will be shipped without delay.
The sollehah Advantage:
You are dealing with an

eBay POWERSELLER

in this business.

STOP messing with amateurs – it's scary and everything takes a few days/weeks longer, or your purchase item will not arrive at all.
KL or Selangor buyer can C.O.D. (Cash on Delivery) in Petaling Jaya area.
Check out on my other 300 over auction items at my

.com.my STORE.
READ MY FEEDBACK REVIEWS ON

eBay.com (User ID: sollehah1992) AND BUY WITH CONFIDENCE FROM eBay TRUSTED POWERSELLER

WITH AN IMPECCABLE CUSTOMER FEEDBACK PROFILE &

VERIFIED STORE MEMBER / SELLER with 100% POSITIVE FEEDBACK RECORD.

VIEW OUR OTHER

SALES / AUCTIONS IN OUR

STORE!
.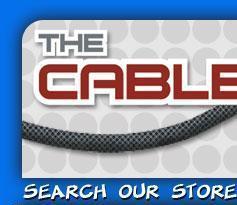 .
HAPPY BIDDING & GOOD LUCK!.
.

MADE IN U.K.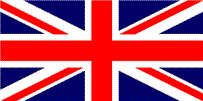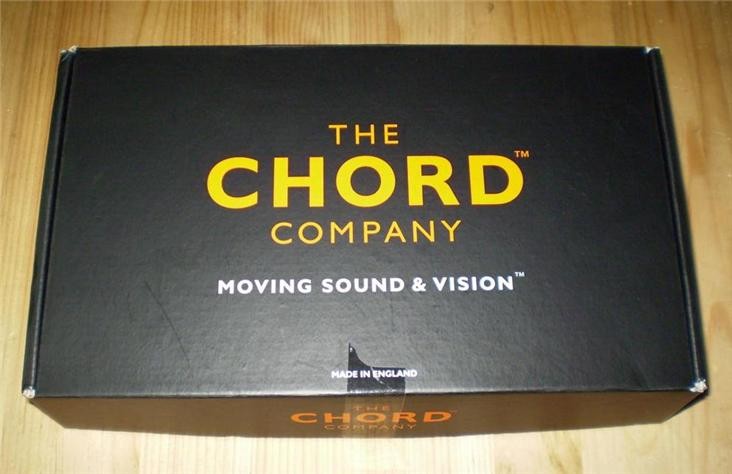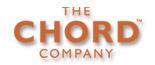 Chord Co. ANTHEM pair of Balanced (XLR) interconnect cable 1.5M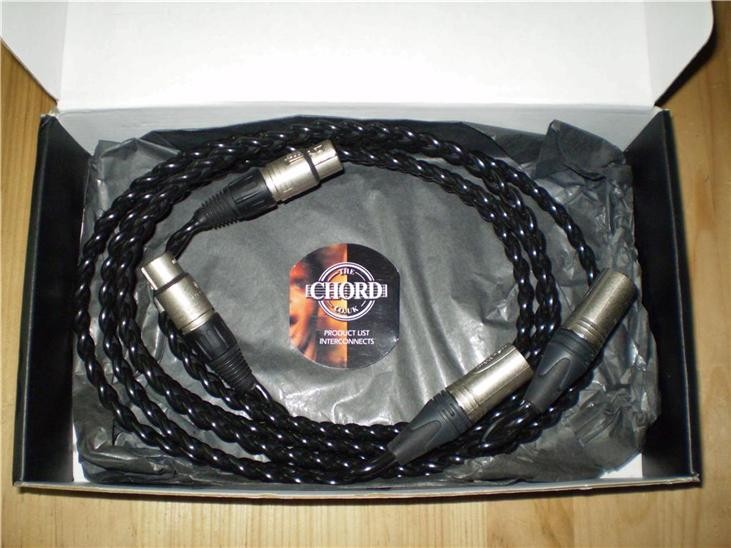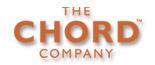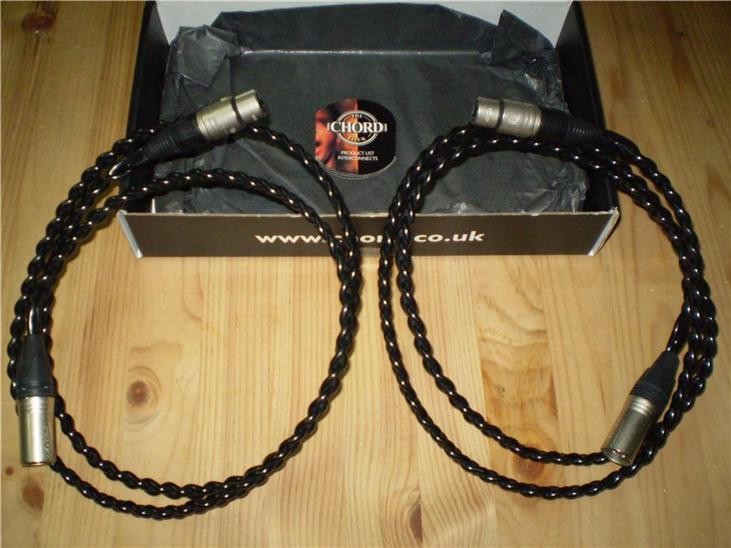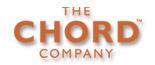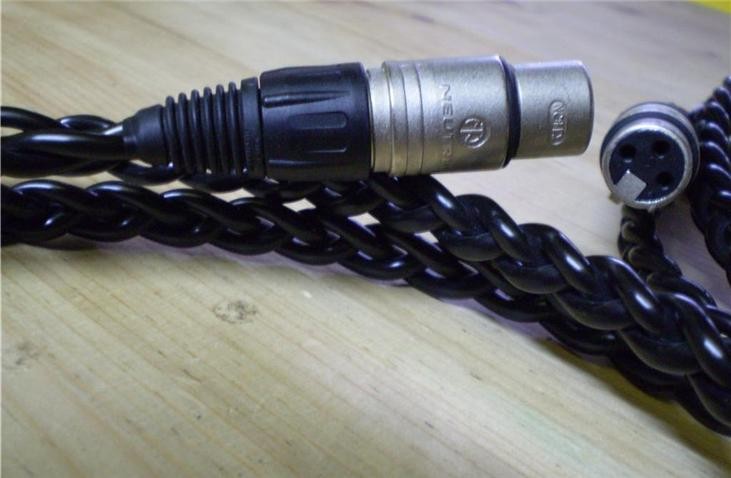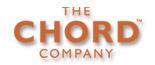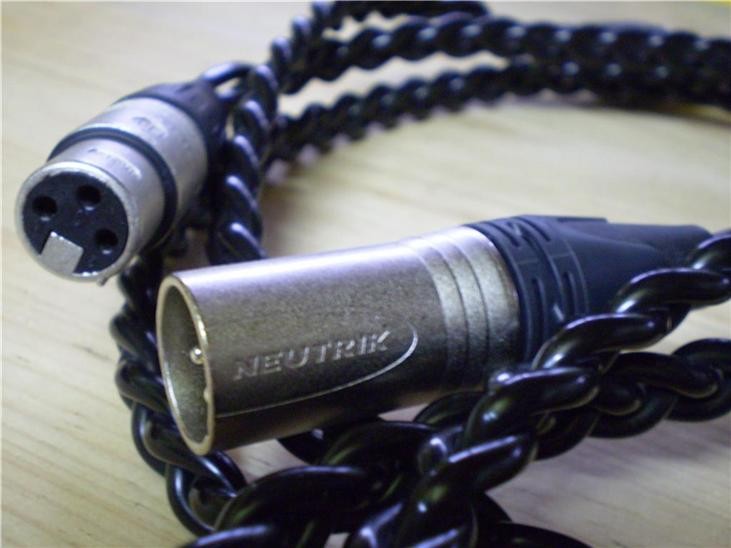 "Strong recommendation for dull systems. For clarity with sparkle, the Anthem is a good choice"
— HI-FI WORLD


ttttttttttjjtnntd..ttt...ttttttttPowered by sollehah
DDDDDDDDDDD.DDDD
gggggggggggggggggDDDD
Specializing in Home Theatre and Home Audio Wiring & Cables.

DDDDDDDD.DDDD

&

Bid with confidence. We run our business in trustable and honest way! Thank you for looking!

.

I have been selling new and preowned audio gear for over 10 years and
have a reputation (as seen from my Lelong, eBay and Audiogon feedback over 350*) for honest and ethical business practices.

I do my best to treat all of my transactions with care and respect. In this world of dishonesty and fraud, I offer an alternative.
All our products are GENUINE.
Customer service is of paramount importance to me and my first priority to ensure a high level of customer satisfaction.
This is why you will find my service second to none. Most of my customers are Malaysian locals and international/overseas eBay and Audiogon members (who don't even have the opportunity to view the product first before buying online & make online PayPal payment)
so I do everything I can to make sure that my customers return to me again
and again.
I look forward to being of service. Please feel free to contact me with any questions you may have.
.
PASSION FOR AUDIO, AN OBSESSION WITH GREAT PRICES & SERVICES

.

Bid and buy safely  knowing that you are purchasing from a trusted 

 PowerSeller.

.

The sollehah Advantage:

You are dealing with an eBay POWERSELLER in this business.

 STOP messing with amateurs – it's scary and everything takes a few

days/weeks longer, or your purchase item will not arrive at all.

I ship safe and fast, just check out my feedback.

.

 

 

.Verified  Seller & STORE Member