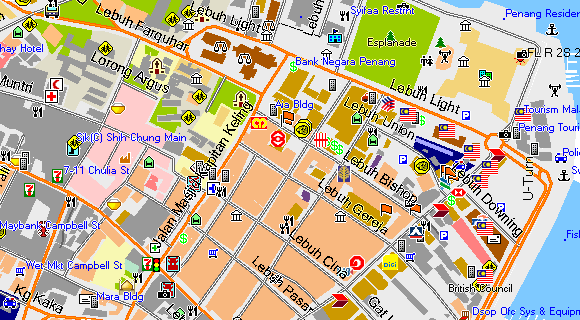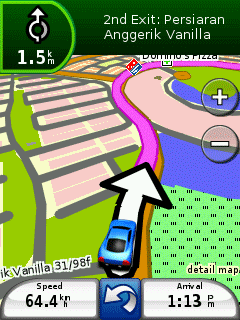 DLAA ULTIMATE DA-683G 7" Double Din TFT Monitor DVD/DIVX/VCD/MP3/CD/USB/SD/BLUEETOOTH/TV In-Built GARMIN GPS Navigation & Steering Control
Model: DA-683G
ULTIMATE Series
In-Built Steering Control that Support All Cars with Steering Wheel Control such as Waja, Gen2, Persona, Alphard, Estima, Vios, Latio, Naza Ria, Naza Rondo and etc
7" (16:9) 65K WVGA Amoled display Digital TFT Monitor (HD Quality Similar to KENWOOD, PIONEER, JVC PANASONIC & SONY Monitor)
Operating System GUI: KENWOOD Interface
Built-in GPS Navigation
Map: Garmin Mobile XT
Map Available: Malaysia (Peninsular, Sabah & Sarawak, Labuan), Singapore, Brunei, Thailand)
Latest Map Updated (Special Feature Such as POI Icon, Police Road Block & Speed Trap Alert)
You can update your latest map here every month: www.malfreemaps.com/viewtopic.php?f=23&t=893
We Can Include All Map In the World For Your Country
7" (16:9) High Definition TFT LCD screenOperating System: PIONEER
Touch screen can operate menu through touching display.
Large-capacity SD.MMC card / USB MP4, MP3 format.
Compatible with DVD/ VCD/CD/MP3 format; MP4 (AVI/DVI/3.X/5.X); SVCD/WMA/JPEG/WMV/JPEG/WMV/AVI/MPG.
DVD/VCD/CD Multi-discs is controllable
FM/AM radio play back, automatic storing 30 stations
Adjust the screen any angle
Reverse Camera Output
Automatic slip down panel
Touch screen operation
USB port & SD slot
FM/AM wave band (DTS system)
TV system: PAL/ NTSC/ SECAM
Sensitization setup
Screen turn off mode
Special display mode on night
Audio frequency: 4*40W
Connect with radar and camera
Built-in navigation
Built-in Bluetooth
Built-in DVB-T system
Product Weight: 3Kg
Made In Taiwan
1 Year Warranty Under Max Audio Online Sdn. Bhd
1 x Double Din Player

1 × User's Manual

1 × Remote Controller (Battery inside)

1 × Power Cable

1 × USB Cable

1 x IPOD Cable

1 x Magnet GPS Antenna (GPS Antenna must stick on your ceiling for better reception)
Q & A



Where should I stick the GPS antenna?
How long will it takes to navigate?
Does this Garmin Map have Junction View?
Can I update the map myself or add others country mapping? How to Update?
This is a life time Garmin System, you can update the mapping at www.malfreemaps.com/viewtopic.php?f=23&t=893, this website have most of the country mapping in the world, just download the map file and paste it in your SD Card.
Is the POI (Point of Interest) included?
Can I watch DVD or listen to the radio via navigating?
Yes, this player comes with multi tasking system where you can listen to the radio, dvd, tv, ipod, usb, sd via navigating, the sound won't cut off during navigation as well.
Does this product support reverse sensor? Can it use for my exisiting reverse sensor if I already have one?
Yes, it can support any reverse sensor in the market, once you put reverse gear, it will automatically show reverse.
Is the CD or DVD player sensitive? Can it read all types of CDs?
Yes, it has anti shock proof, no worries when you go over a hump, it won't get laggy.
How is the monitor quality?
This player is running on digital TFT monitor, high resolution quality, the same LCD monitor that is use in Kenwood
How is the touch screen? It is accurate?