With this donut dispenser, it's easy to make donuts like the pros. This is the easy way to make donuts like the famous donut shop!
Just follow 3 steps bellow:
First, mix the batter just like pancakes.
Third, hold the dispenser over the hot oil and squeeze the handle.
Material: Plastic with Stainless steel rod
Great for old-fashioned cake donuts, also pancakes and waffles!
Stainless steel rod for maximum heat resistance.
Dispenses batter quick and evenly.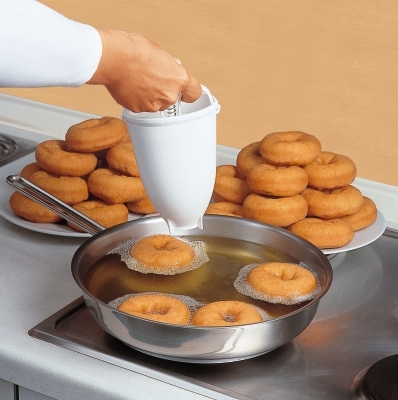 Last Updated @ 3/5/2016 9:28:38 AM