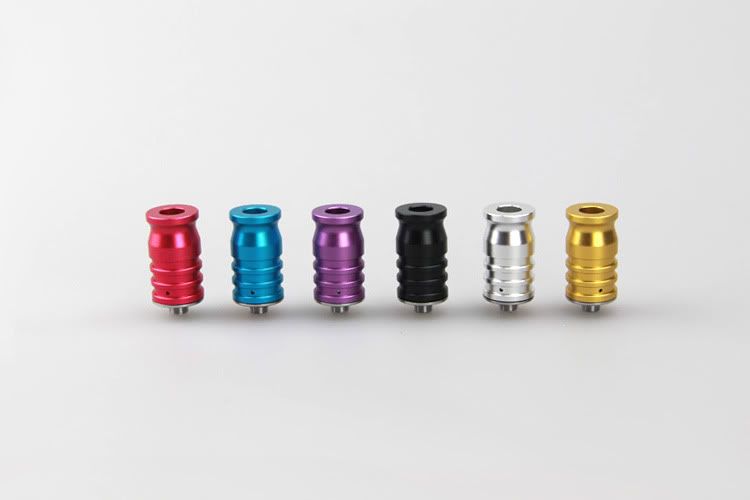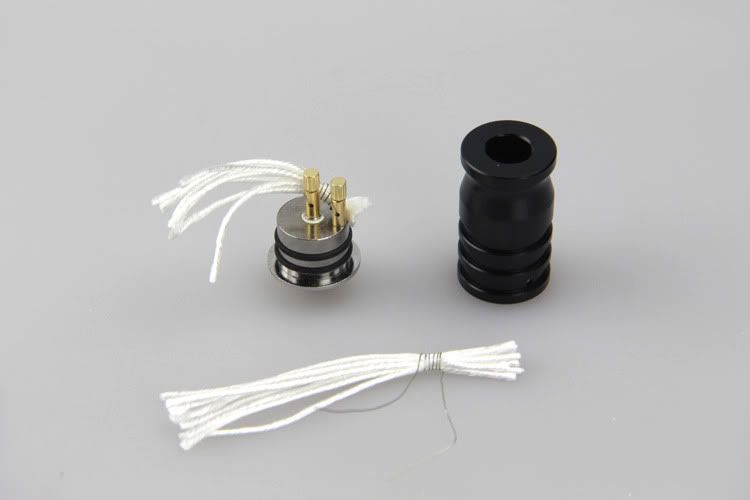 SMOKTech RDA Rebuildable Atomizer
Sealed battery connector

Airhole located on outer casing (see images)

510 Threaded

Screw-less positive/negative post

Rebuild using fiberglass or silica rope and wire

Oxidized Aluminum contruction

Fits most 510 drip tips

Includes Pre-installed

with a 1.7ohm eight-wick set up.

Extra wick/coil

Dimensions: 1.45" x 0.70" (length x diameter)
Dripping tank gives great vapor, throat hit and flavor and as you can imagine the extra wicking allows you to vape more before you need to drip again.


THIS IS AN EXTREMELY EASY SETUP:
Remove cover by TWISTING up (doesn't use any screws).

Unscrew the knurled thumb screws (no screw driver needed).

After you have recoiled your wick, insert each end into the ample holes in the brass stems then thumb screw down to secure your coil.

Snip any excess coil.

Prime your wicking with your juice to get yourself started.

Re-install your cover, attach to your battery and vape.

Due to the nature of this product there is no warranty. This product is for experienced users and requires technical knowledge in order to properly use it.
Free Shipping on orders over RM200
Only available at www.ono.com.my
Contact US

Last Updated @ 7/16/2014 2:43:56 PM