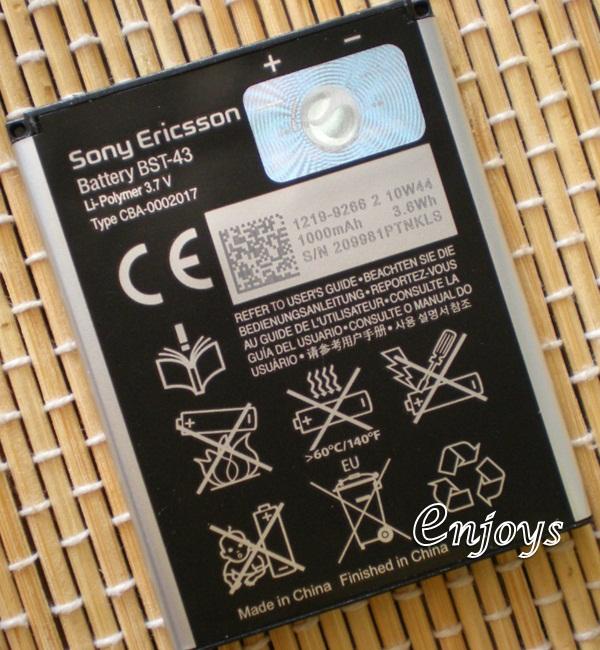 ###THIS IS ORIGINAL###
#Valid Hologram Code#
You are Bid for the Battery BST-43 Sony Ericsson Elm Hazel Cedar Yari ~!!

Item Description:

100% Original

3.7V Li-Polymer Battery

1000mAh

Valid S/N

Brand New and Never Used
Compatible Phone Model: Sony Ericsson Cedar J108, Elm J10, Hazel J20, txt, txt pro, Yari U100
Warranty Period: 1 Year
Shipping Method: Pos Express
Primary Contact:enjoysmobile@gmail.com
*You can request other accessories by email.
Finding More Mobile Accessories??
For more enjoys items, please visit 'enjoys Store'
We need your feedback, please help us improve. Thank you.