Item Specification
Model / SKU
: T.DMOA7SEY2C
Product Description
Telefon: Please whatsapp 017 - 646 6229
Kami ingin menawarkan perkhidmatan Fisioterapi (Call House) bagi mereka yang mempunyai kesukaran perjalanan untuk sesi fisioterapi. Perkhidmatan kami adalah bagi kes-kes di mana prognosis (hasil) yang baik. Kes-kes termasuk:
Arthritis
Sakit Bandan Belakang
Sakit Leher
Sakit Sendi
Sakit Otot
Polymyalgia
Selepas Pembedahan Penggantian Sendi
Sakit Osteoporotic
Kehilangan Keyakinan Dalam Berjalan
Sclerosis
Pesakit Stroke
Kecederaan Post Spinal
Patah Dengan kekejangan sendi Atau Otot Selepas imobilitas berpanjangan
Apa itu Fisioterapi
Fisioterapi membantu memulihkan pergerakan dan fungsi apabila seseorang dipengaruhi oleh kecederaan, penyakit atau hilang upaya.
Apa yang akan terjadi pada lawatan pertama anda dari HouseCall Physio?
Pada temujanji pertama sejarah masalah anda serta maklumat perubatan dan gaya hidup umum akan dibincangkan. Apa yang anda LTH dari rawatan dan pilihan yang ada juga akan ditubuhkan.

Bergantung kepada jenis masalah anda, ahli terapi boleh membawa jadual rawatan atau anda boleh ditaksirkan duduk dari kerusi anda.
Kami melakukan theraputic manipulasi tisu lembut jika diperlukan (triggerpoint, melepaskan myofacial) Rawatan:
Therapeautic Urut
Regangan / Program Pengukuhan
Fasilitasi otot
Teknik Relaksasi
Siaran Muka
ultrasound
Kami juga menyediakan HouseCall Physio untuk rumah orang tua dan pusat jagaan.
Rundingan adalah percuma melalui telefon. Untuk maklumat lanjut mengenai perkhidmatan dan temu janji sila rujuk untuk menghubungi kami lajur.
Lawatan House Call Physio:
Monday - 7PM TO 9PM
Tuesday -7PM TO 9PM
Wednesday - 7PM TO 9PM
Thursday - 1PM TO 9PM
Friday - 7PM TO 9PM
Saturday - 7PM TO 9PM
Sunday - 7PM TO 9PM
Semua masa bergantung pada jadual kami yang tersedia. Sila tidak teragak-agak untuk berhubung dengan kami untuk membuat temujanji.
Lokasi kami melawat adalah terutamanya di Lembah Klang dan kawasan Seremban sekarang. Tetapi kami berminat untuk membantu mereka di luar sempadan ini dengan menghantar fisioterapi yang dikaitkan dengan kami. Pada masa ini kita mempunyai ahli fisioterapi di Melaka, Batu Pahat, Muar, Ipoh dan Pulau Pinang. Sila maklumkan kepada kami keterukan masalah anda dan kami boleh menghubungkan kepada mereka kerana mereka akan melawat anda pada masa yang mungkin berhampiran. Sebelum itu sila berikan kami butiran anda dan sila ambil perhatian tentang harga yang ditetapkan selepas pengesahan.
Klang Valley dan Seremban : RM100 - RM150 per sessi
Bagi rumah-rumah dan pusat-pusat penjagaan, yang HARGA ISTIMEWA akan diberikan.
Contact: Sila whatsapp 017 - 646 6229.
Miscellenaeous (photos below are for illustration purposes only)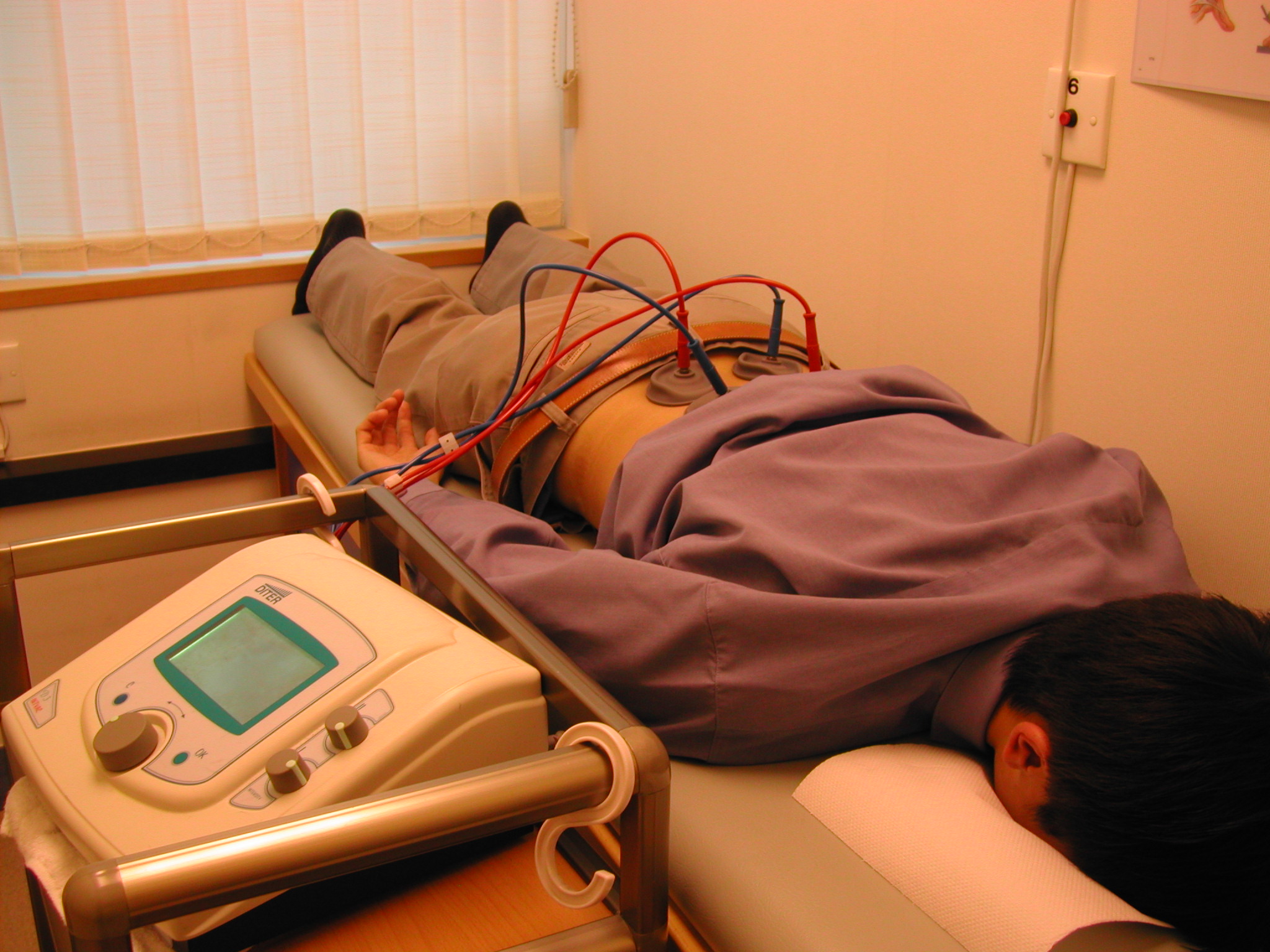 Last Updated @ 10/28/2015 1:24:23 PM
BANKING INFORMATION:
Account name: ACDC TRADING
Back account number: 562825054847 (MAYBANK )
Buy with confidence
| | | | |
| --- | --- | --- | --- |
| Buyer | Item ID | Date | Ratings |
| ei**** | 176031982 | 12/2/2016 11:53:00 PM | - |
| ra**** | 185428562 | 12/1/2016 11:49:00 AM | Item received as promised and in good condition. Seller gave shipping period indication. Recommended seller! |
| ch**** | 185567109 | 11/23/2016 6:07:00 PM | item reach very fast.. good respond seller , keep u update and lead u how to trace your item . will buy again from this seller and introduce to friend . |
| re**** | 185031928 | 11/18/2016 2:55:00 PM | Excellent seller. |
| ma**** | 184194893 | 11/12/2016 9:58:00 PM | - |
| yl**** | 183659098 | 11/12/2016 1:35:00 AM | Received item in good condition. |
| Nk**** | 184475049 | 11/11/2016 9:16:00 AM | - |
| st**** | 184673303 | 11/8/2016 1:58:00 AM | Very responsive and trusted seller..5 star from me |
Recently Viewed Items
---
Nombor pendaftaran SSM ialah 002475930-K. Sila email sebarang pertayaan kepada:
CONTACT:
Email: mytrustrade@gmail.com
Whatsapp: 010-3145503
BANKING INFORMATION:
Account name: ACDC TRADING
Back account number: 562825054847 (MAYBANK )
Penghantaran barang dalam masa 14 hari. Barangan dari luar negara, terus dari kilang.
Semanajung RM10 dan Sabah Sarawak ialah RM16
CONTACT:
Email: mytrustrade@gmail.com
Whatsapp: 010-3145503
BANKING INFORMATION:
Account name: ACDC TRADING
Back account number: 562825054847 (MAYBANK )
Terms and Condition

Please read and understand terms and conditions of purchase before making any order.



Order Policy

1. MyTrustrade will refund back if supplier did not deliver item to our warehouse or item has run out of stock.

2. MyTrustrade is not responsible any wrong item, item defect, quality issue, copyright issue from seller as our warehouse will not open and check the content inside the parcel when it arrived.

3. NO cancellation of order for items which we already purchase from supplier.

4. MyTrustrade have the rights to refuse any purchase of illegal products.

5. MyTrustrade is not responsible for custom tax. Customer will be responsible for custom tax. You may contact customer service for special shipping which include custom tax.

6. MyTrustrade have rights to refuse purchase biding item / invalid price item / invalid seller.

7. MyTrustrade have rights to refuse the purchase of oversize item.

8. MyTrustrade is not responsible any after sell maintainance service.

9. MyTrustrade is not responsible on any damage of any items during shipment.

10. Our supplier might separate items into several parcels without notify us. Any missed out parcel which is still in n warehouse, customer need to bear the international shipping fee due to shipping charges is according the parcel weight / size.
1. TERMS OF USE

Please read these Terms of Use ("Terms") carefully – by accessing or making any use of MyTrustrade, you are agreeing to them.

These Terms and Conditions shall apply to all sales of the Products by US via the MyTrustrade and shall supersede any other terms or conditions contained or referred to elsewhere or implied by trade, custom, practice or course of dealing unless specifically agreed to in writing by Us. If you do not agree with these Terms and Conditions then you may not use the Site. By using the site, you must accept all the terms and conditions contained in this Agreement. It contains important additional information that pertains to your use of MyTrustrade and its related services. This Agreement also contains a waiver of your right to seek legal remedies in a court of law in favor of arbitration; please read this section carefully before using MyTrustrade

2. Pricing

All products are priced in MYR terms. The total price of your order will be equal to the price of item together with postage and packing costs and any applicable taxes in force at the time of the Order, subject to any promotional offer or discount then applicable;

Pricing is subject to change without prior notice due to a number of potential factors including, but not limited to: increased material costs, changes in manufacturing costs, licensing fees, shipping and handling charges, and inflation.

3. Customs and Tax

Customs is a government agency, which is responsible for regulating shipments entering a country or region. All shipments being sent to and from a country or region must clear customs first. It's always buyer's responsibilities to clear customs and pay the relevant custom duties.

MyTrustrade will assure that the goods clear China Customs, but we are not responsible for clearance in your country.

If your shipment has been held by customs, you might need to pay taxes to get your parcel.

In many countries, a parcel will be considered commercial if it weights over 10kg. Customs will block these parcels and ask you to pay duties. To prevent this, you should monitor the weight of your parcel.

Having too many similar items in the same parcel will draw the Customs' attention. You should not send large numbers of similar products together. Instead, separate them into different parcels.

Custom sensitive items like counterfeits, cosmetics, liquid, cream, battery, harddisk, air-tight food, and etc. are likely to be inspected and confiscated by Custom and the shipping cycle could be delayed as a result. MyTrustrade will not be responsible for the loss of those items during custom inspection, or any consequence caused by purchasing such items.

It is the buyer's responsibility for any custom duty fee that might be charged from delivery. How the import duty will be charged depends on each country's custom policies.

4. Payment

We accept payment via internet banking (Paypal) or ATM cash deposit. (MAYBANK and CIMB only)


5. Delivery Terms

We will start processing your orders after receiving full payment from you. International delivery may take around 10 working days (not including Saturday, Sunday and Public Holidays). Services will be slower during peak season, reaching up to 15-22 Days. Peak seasons is from November to February every year.

6. Cancellation and Refund

Please note that we are purchasing agents and therefore we do not provide any refund/return/exchange requests based on customer's expectations such as size difference, false color perception, delivery delay, quality of items purchased from sellers with low rating and defects appeared after using the product. We don't guarantee that the items you order through MyTrustrade are error-free, accurate or complete.


7. SUMMARY OF TERMS AND CONDITION:

7.1 Items sold are not exchangeable, refundable or returnable
7.2 No refunds or whatsoever once the payment has been made
7.3 We will not be held responsible for any damage or lost
7.4 We are NOT responsible any damage or delay caused by courier.
7.5 We are NOT responsible item defected, quality issue from supplier
7.6 Customer must understand the shipping risk, we are NOT responsible for any parcel been confiscated / forfeited by custom of any sensative item.
Questions & Answers
Do you have any questions to ask merchant about this product
Ask Seller