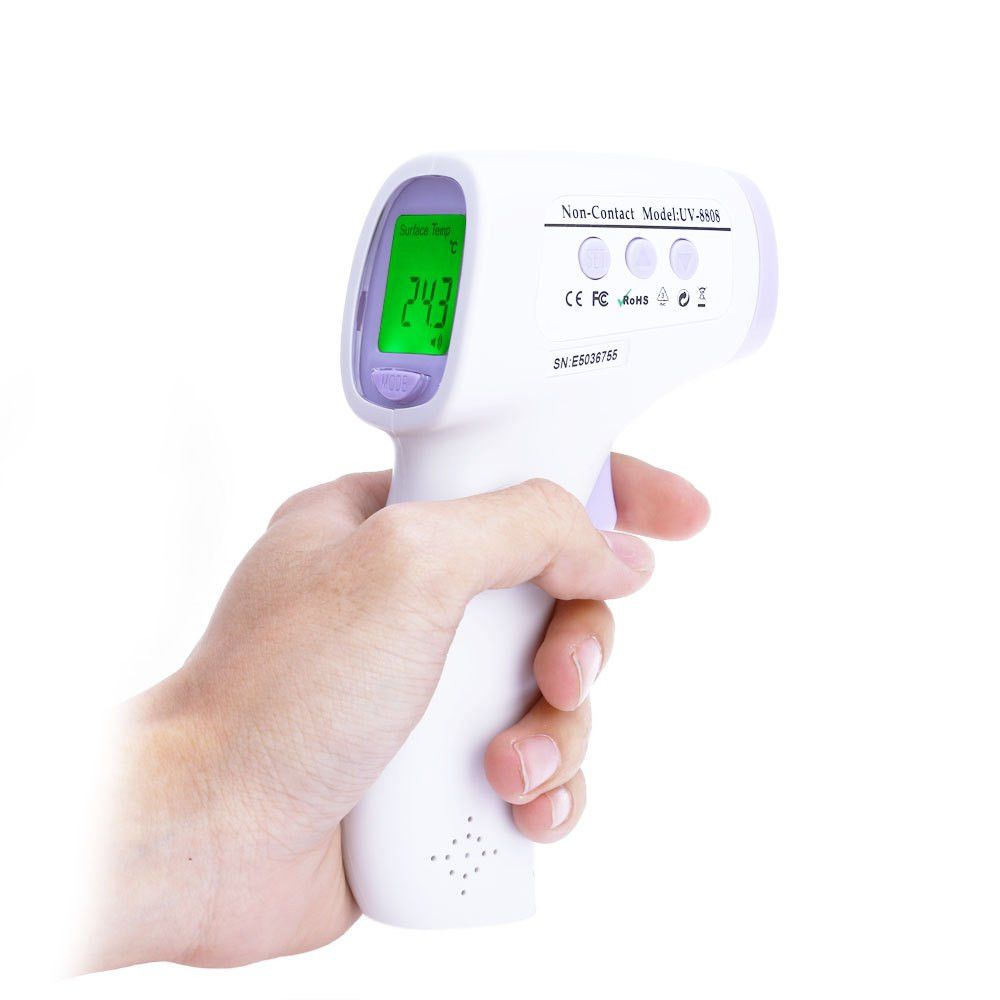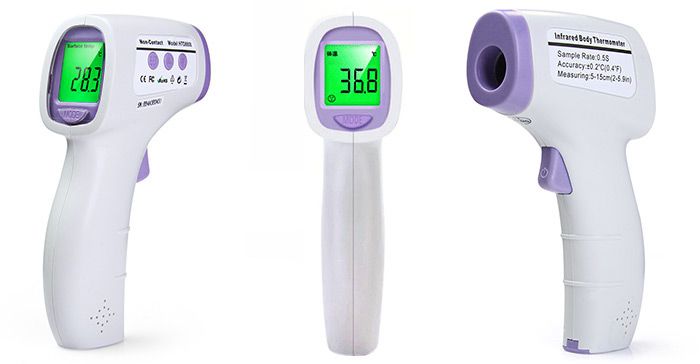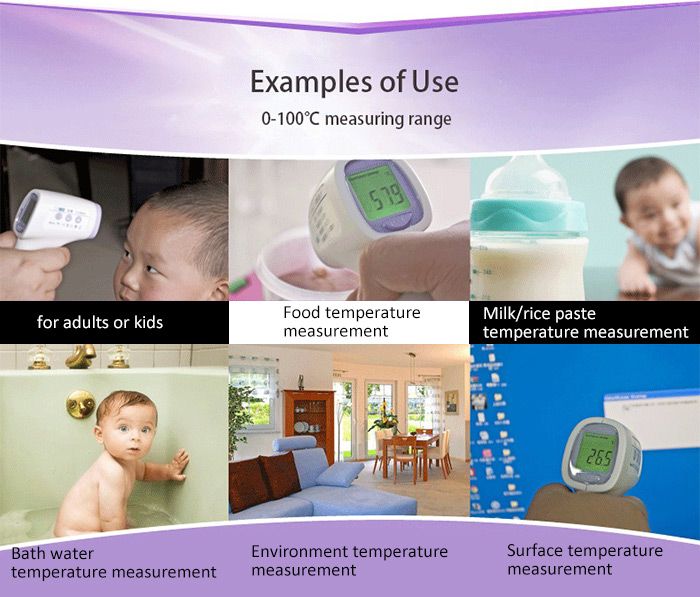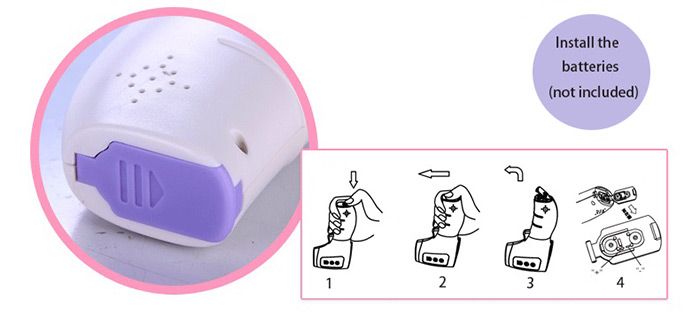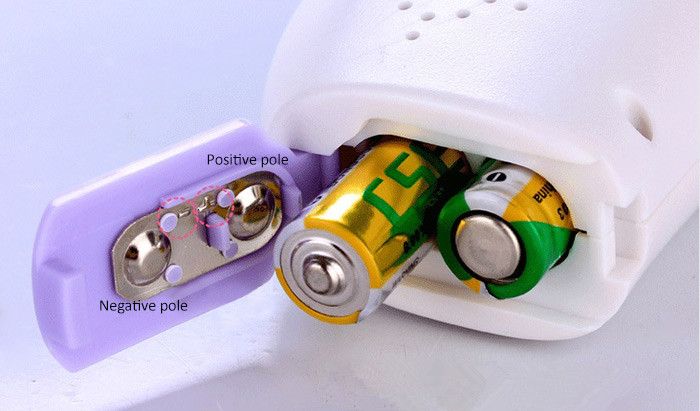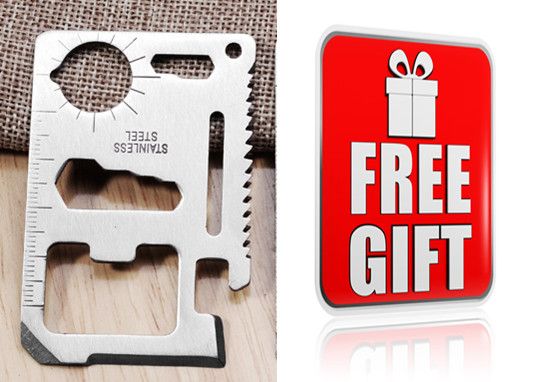 Description:

100% Brand New.

Size:150x95x44mm(LxWxH)

Multiple function: Not only can measure body temperature, but also can measure the temperature of surface, room, bath water, food, baby milk etc. with clock function.

Fast and accurate:0.5 seconds measuring time and the accuracy is ±0.2°C(0.4°F)

Non contact: safe and clean, 5-15cm(2-5.9inch) measuring distance.

Easy to use: Operate with one button, very simple to use.

Large memories: can store 50 memories for data analysis.

Alarm value can be set.

°C and °F be changeable and selectable.

Auto shut off: 5 seconds without operation.

Setting can be adjusted for different kinds of people (such as white people , black people, yellow people etc.)

Display resolution is 0.1°C(0.1 °F)

Buzzer can be closed or opened by manual

Bluetooth wireless communication (Optional): Can be connected to data analysis systems.

Voice function (Optional): Can be added according to client's requirement.
Note: the alarm point is settable, The Red backlight is object to the alarm point, onece the temperature is above the alarm point, the backlight is RED, if the alarm point is below 37.5°C(99.5°F), there is no yellow backlight ,only Green and RED backlight.
Specification:
Model: HTD8808

Dimensions: approx.15 x 8.4 x 4.3cm

Resolution: ±0.1℃/±0.1℉

Three color backlight (color alarm): 32~37.5℃(89.6~99.5℉):Green backlight (Normal), 37.6~38.0℃(Alarm point)99.7℉-100.4℉):yellow backlight(Slight fever), 38.1-42.9℃100.6℉-109.2℉):Red backlight (High fever)

Note:

Three-color backlight is only for body mode, Always Green backlight for surface mode.

Measuring range: Body mode:32-42.9℃(89.6~109.2℉)
                        :surface mode:0~100℃32-212℉

Measuring time: 0.5 seconds

Auto shut off: 5 seconds

Operating conditions: 5℃-40.0℃41℉-104.0℉,Rh≤85%

Battery: 2 x 1.5V AAA battery (Included)
Packed Included:
1 x HTD8808 Non-contact Infrared body Thermometer

2 x AAA Battery

1 x Carrying Bag

1 x User's Manual

 1 x Free Gift Flashlight Earpick

 1 x Free Gift Key Chain

 1 x Multifunction Tool Card
Email: jimmy_lcc@yahoo.com
SMS/whatsapp: 012-3229709 (Miss Tee) 012-2399709 (Leong) / 03-32895535 (Shop)
Company Name  : Leongstore

Shop Address : No. 34, jalan bendahara 1/2, taman bendahara,
45000, kuala selangor, selangor, Malaysia
WE WELCOME WALK-IN CUSTOMER, SELF-COLLECT TO SAVE YOUR SHIPPING COST.
KINDLY EMAIL OR CALL US TO MAKE APPOINTMENT BEFORE COMING

Last Updated @ 10/16/2016 2:39:33 PM