Product details of Fujifilm Instax mini 7S Pink
Taking fun to the next level is easy with this sure-to-be party favourite instant film camera. Fujifilm Instax mini 7S produces immediate polaroid-like images in just a matter of moments, and images enthusiasts, young and old alike will once again enjoy walking away with an event souvenir just as soon as the shutter clicks.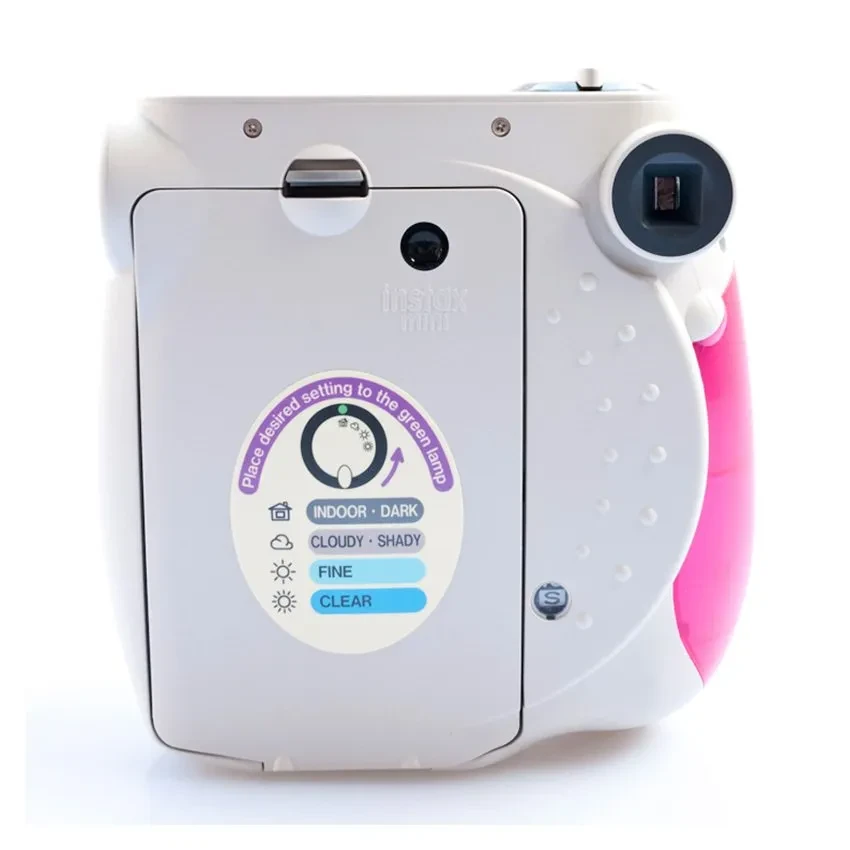 With a high quality Fujinon lens in combination with the Instax mini Film, excellent images are just a click away with the Fujifilm Instax mini 7S. This is an instant camera you will want to take everywhere with you for sure. Don't let the retro styling on the camera fool you for this lightweight camera is completely easy to use. The simple operation of this camera makes this point-and-shoot camera great for parties, art projects or just a simple dinner.
Talking About Simple Operation
As aforementioned, operating the Fujifilm Instax mini 7S is basically easy. All you have to do is just pull out the lens to turn on the power and rotate the dial to adjust the brightness to the scene necessary. The camera's focus and flash are fully automatic and need not be adjusted ever saving you the technical hassle.
The Fujifilm Instax mini 7S's cute body is fully packed with a variety of useful features. It produces near-instant, crystal clear high-quality credit card sized prints for you to make transactions of amiability in a social setting. Use the brightness adjustment dial to your benefit always. Help the photo you take gain a softer impression by setting the dial to the normal stop or one stop wider open in very bright areas. Meanwhile, create deeper tones in your photo by setting the dial at the normal stop or one stop smaller.
Automatic Electronic Flash
The Fujifilm Instax mini 7S also comes with an automatic electronic flash that allows you to capture perfect photos even in a low light environment. The intelligent flash mode allows the camera to automatically calculate surrounding illumination and adjust shutter speed accordingly. This will definitely prove handy when you attend one of the dark artsy parties that the downtown gallery girls often throw. Capture memories of those parties and be sure of not getting any blurry dark prints.