GEL HEEL PADS / CUSHIONS
2 Pairs RM 15.00
1 Pair RM 8.90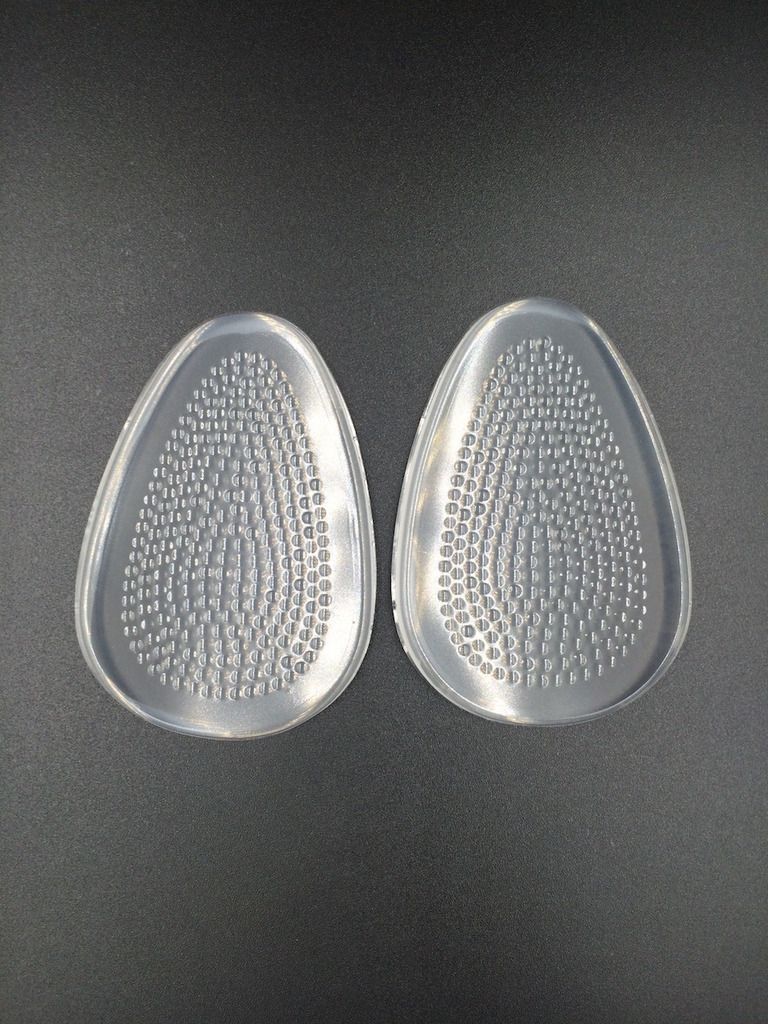 Overview :
Gel base, made with high quality silicon gel and good adhesive material.
Ultra Soft and foot comfort too release your foot pressure, also absorbs shock. 
Crystal Clear Gel
1 Pair
Suitable for all kind of shoe, just apply on top the insole
Useful information :
Orthotics for plantar fasciitis are used to help relieve the tension and resultant inflammation associated with plantar fasciitis – inflammation and degeneration of the thick band of tissue that supports the sole of your foot.  
The classic signs of plantar fasciitis are a sharp pain in the base of the heel that is worse first thing in the morning or after you've been sitting for any length of time.  Those first few steps can be agony.  The pain usually starts to ease off after a while but often returns later. 

Two of the most common causes of plantar fasciitis are muscle imbalance (weakness and tightness) and poor foot biomechanics (such as fallen arches), so orthotics for plantar fasciitis help to combat these. 
Please Visit : www.circecare.com for more informations

Last Updated @ 3/9/2016 2:55:05 PM