Description:

Protect and recharge your Samsung Galaxy S2 with the Samsung Galaxy S2 Power Pack. The moulded two-piece case fits the Galaxy SII like a glove and adds a mere 65g to the weight of the phone, but still packs a powerful 1300mAh of extra battery power. Extend your talk time by up to seven hours, internet time by six hours, movie time by ten hours, music time by 40 hours and a whopping 300 hours extra time on standby.
Using the included micro-USB cable, you can simultaneously charge the Power Pack and phone. LED battery indicators on the back of the Power Pack show how much juice is left in the pack and also features short circuit and overcharge protection.
The slimline and lightweight case has a rubberised, non-scratch finish with cut outs in all the right places providing full access to the screen and all ports, jacks and buttons. Power Pack's two-piece design allows for easy installation and removal of the Galaxy S2 from the case.
Specification:
Input: 5V = = 600mA (Max)
Output: 5.0 ± 0.25V = = 500mA
Capacity: 1300mAh
Protection: Short Circuit / Overcharge
Weight: 65g (187g including phone)
Dimensions: 61 x 15 x 124mm
Warranty: 6 months by Samsung Malaysia
Description
Slimline external battery
While smartphones have increased in power and decreased in size exponentially over the past few years, the one thing that hasn't improved is the battery. While 5 years ago you could expect your phone to last a week before needing to be charged, now you can hardly expect more than a day from the top handsets. With that in mind, Samsung have released a powerful external power pack for the Galaxy S2, which extends your standby time by up to 500 hours or your talk time by up to 9 hours. It is also designed to complement the sleek shape of the Galaxy S2, and so is thin as not to add too much bulk to the phone. The battery has a capacity of 1300mAh, which when added to the existing battery gives you a total capacity of 2950mAh.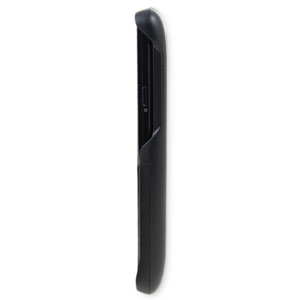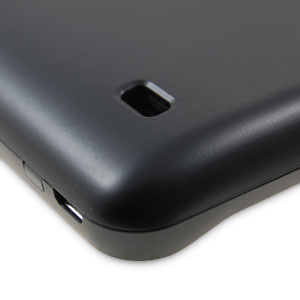 Integrated charging port and battery charge level indicator
In order to function as an external battery, the case has to plug into the charging port at the bottom. However, within the case lies an integrated port for use with your existing cables and chargers. On the front of the power pack is a multi-coloured LED status indicator that gives you an idea of the current charge level of the battery at the press of a button.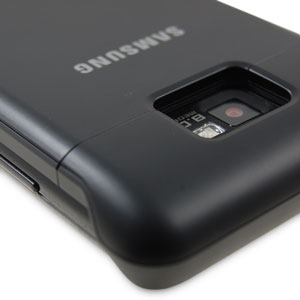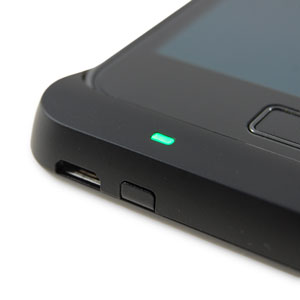 Made for Samsung Galaxy S2
Designed by Samsung specifically for the Galaxy S2, you can be sure this power pack provides a perfect fit and flawless compatibility. It also features cut-outs for the camera, speaker, microphone and headphone jack, so you can still utilise the full functionality of your phone without having to take it out of the case.
You migh be interested in below accessories
Combined shipping welcomed!
Why Buy from us? :)
1. We are "Buyer Protection Program" qualified seller, your purchases from our store are FULLY protected! http://www.lelong.com.my/BPP/

2.Our price is very competive due to our large turn over quantity monthly.
3. We have received 100% satiesfied feedbacks from happy buyers! (Thanks for their supports!)
4. We are locally based company with dedicated service and repair team, we provide repairing service to dealers.
5. We are a company locally registered and had start selling PCMCIA EDGE data card since 7 years ago!
6. We are celcom, DiGi and Maxis authorised dealer to serve you better.
7. Our founder is a mobile internet freak who start using mobile internet over Atur 450 system in late 80s' (Only Jaring existed at that time)
8. Self collect at Prai and BM can be arranged :)
9. We provide intensive technical support thanks to our founder and service team.
10. Our products comes with min 3 months - 18 months warranty, we'll help to repair even your warranty expired. No worry buying from us.
11. We are one of the fastest in delivery because we are shipping 7 days a week! Yes! Sunday too!
12. We can arrange ALL broadband service registration for Celcom,DiGi, maxis and U mobile!
13. The feedbacks from our buyers said it ALL - fast, good before and after sales service! Our latest feedbacks from buyers :)