☜(*▽*)☞

  

STOCK CLEARANCE

 

☜(˚▽˚)☞




NEW UPGRADE VERSION!!!
INOUVA ACID TRAY

8GB
٩(●̮̃•)۶
VERSION WITH
DUAL CAMERA
REAR AND FRONT!!!
   

FIRMWARE AND BATTERY UPGRADE!!! MUCH STABLE MUCH LONGER!!!!
 BYE BYE TO OLD 4GB AND SINGLE CAMERA OLD MODEL!
  THE MOST IMPORTANT THINGS YOU SHOULD KNOW BEFORE BUYING TABLET PC ON LELONG:
     1. WARRANTY TERMS,
 ➥ There is 2 type of warranyt,the first one called LOCAL WARRANTY and the other one is MANUFACTURE LOCAL WARRANTY.
WARRANTY 

➥

 

if there is a problem with the device, you just sent back the whole faulty set to seller local address(Malaysia) and they should response with the case immediately. There is no reason for them to ask for any additional payment for this process, they SHOULD cover all cost.
MANUFACTURE WARRANTY  

➥ 

this is really a NIGHTMARE. You will have a big problem, you have to invest for those annoying shipping cost because your faulty device will be return back to OVERSEA mostly in China, and will tooks 3-6 month. You will lose money and your time. Can you imagine if the tablet faulty again after 1 week of first warranty claim?
 2. PACKAGE INCLUDE + FREEGIFT,
➥
Normally buyer can negotiate with seller to ask about the freegift, depends on order quantity, and you must make sure what accessories and freegift include in the package.
 3. ACCURACY OF SPECIFICATION,
➥ Sometime the specification is a bit confusing. You have your right to ask seller if you found any confused statement and if they ignored your question such as "what stated in the listing is what you will get", most probably the specification is fake. We believe good communication come from good and honest seller.
SO WHY YOU SHOULD BUY FROM US?:
    THIS IS AN UPGRADE VERSION. BUILT-IN 8GB INTERNAL MEMORY AND DUAL CAMERA! NOT OLD 4GB AND SINGLE CAMERA!
  WARRANTY: WE PROVIDE 1 YEAR LOCAL MALAYSIA WARRANTY AT NO ADDITIONAL COST AT ALL. IF YOU HAVING DIFFICULTIES ON USING YOUR PRODUCT, PLEASE SENT BACK TO US (TERENGGANU) AND WE WILL PROCEED  WITH THE REPAIRING/EXCHANGE NEW ONE AT NO ADDITIONAL COST. NO UPFRONT PAYMENT, NO 1 MONTH WAITING, NO BULL****!
   FREEGIFT: WE PROVIDE DIFFERENT FREEGIFT FOR DIFFERENT MONTH SUCH AS SOFTSLEEVE, MEMORY CARD, LEATHER CASE AND A LOT MORE.
   ACCURACY OF SPECIFICATION: IF YOU HAVE ANY QUESTION REGARDING THE SPECIFATION OR ANY OTHER INQUIRIES, PLEASE USE "ASK SELLER" FUNCTION BELOW OR CALL/SMS 0129001732(MR.ROY). OUR PHONE LINE IS READY TO SERVE YOU 24/7, PLEASE DO LEAVE YOUR SMS IF I WERE UNABLE TO PICKUP YOU PHONE, DUE TO HIGH TRAFFIC CALLING FROM CUSTOMERS EVERYDAY.
    PLEASE CHOOSE ANY PACKAGE FROM BELOW.  IF YOU NEED ADDITIONAL ITEM FOR DIFFERENT PACKAGE, PRICE SHOULD BE AS BELOW:
   1. SCREEN PROTECTOR = RM15
  2.LEATHER CASE = RM35
  3. 8GB MICRO SD CARD (KINGSTON) = RM35
  4. KEYBOARD CASE = RM45
  5. CAR CHARGER = RM15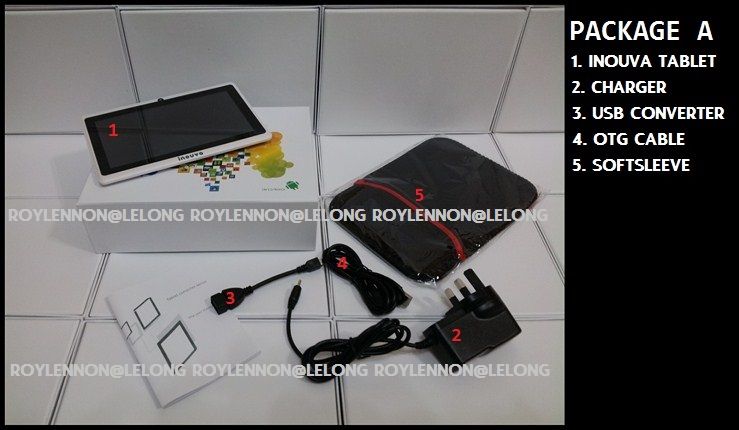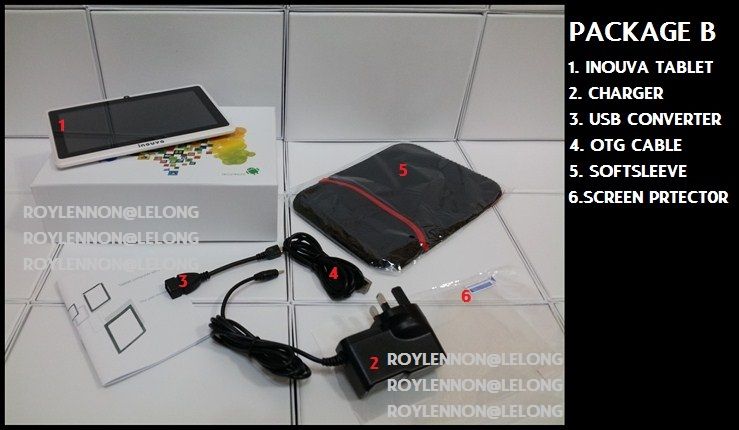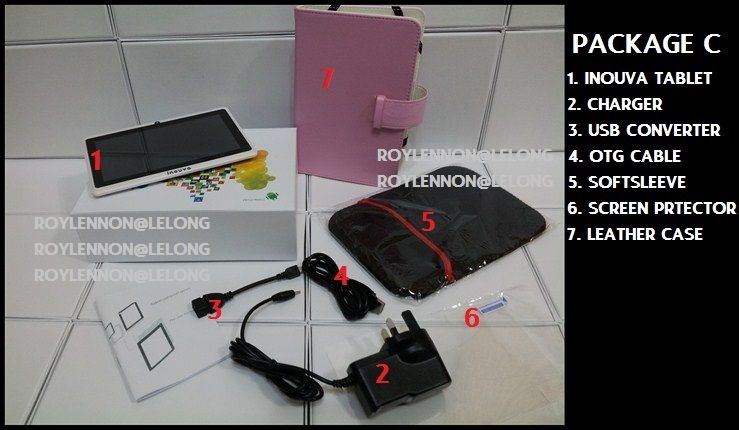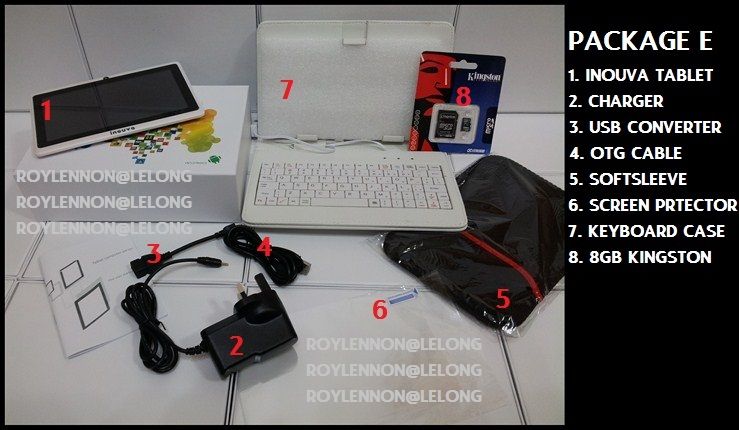 iNOUVA ACID TRAY 
HIGHLIGHTS:
A13 Allwinner Cortex

1.2GHz CPU,

512MB DDR3 RAM

Android 4.03 ICS, Wifi,
Camera, 5 Point Capacitive GlassTouch Screen, HDMI, 2160P HD, 3D Games Acceleration,
Long Battery Life
-SAMSUNG CHIPSET
-ANDROID 4.0 (ICE CREAM SANDWICH)
-CAPACITIVE SCREEN (LIKE IPAD)
-512MB DDR3 RAM(FAST ENOUGH MULTITASKING)
-5 POINT TOUCH POINT
-1.2GHZ ALWINNER A13 CPU (FASTEST! RUN 3D AND HIGH PERFORMANCE GAMES SMOOTHLY)
-AND THE MOST IMPORTANT THING IS, THIS TABLET IS 100% MUCH BETTER THN THOSE SO CALLED AINOL MODEL, WHY SPEND SO MUCH FOR OTHER MODEL WHILE YOU CAN GET 100% SAME TABLET LIKE THOSE MODEL AT INCREDIBLE CHEAP AND WHOLESALE PRICE?
MULTI COLOUR! SAME PRICE FOR EACH COLOUR! NO ADDITIONAL COST AT ALL!
PLEASE CHOOSE YOUR COLOUR:
-BLACK
-WHITE
-PURPLE
-PINK
-RED
-BLUE
PLEASE REMARK YOUR COLOUR DURING

"

BUY NOW

"

OR SMS TO 0129001732 OR EMAIL TO

ROYLENNON@YAHOO.COM

. WE WILL RESPONSE WITHIN 1-5 HOURS, THANKS.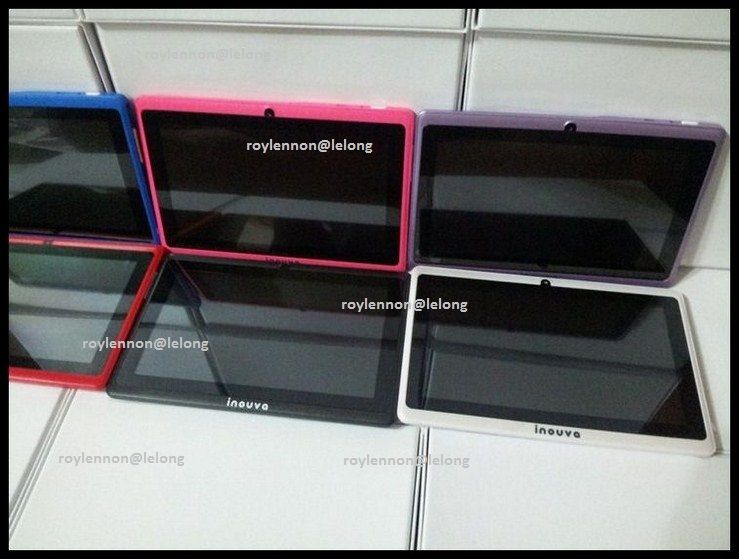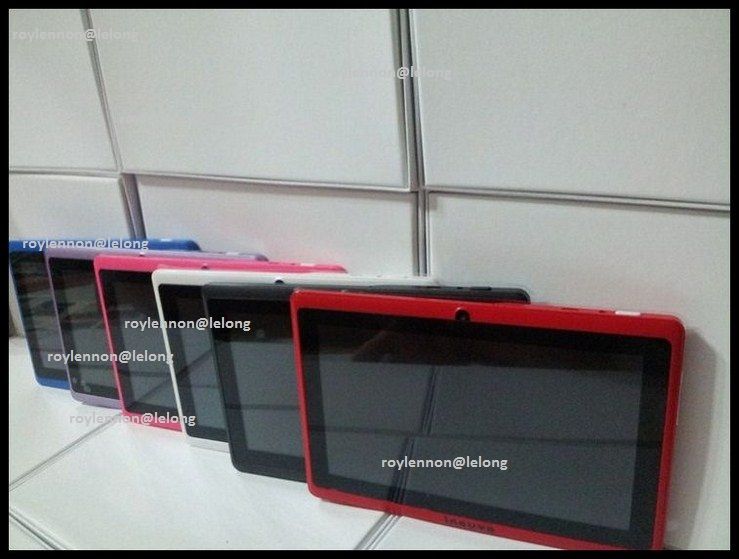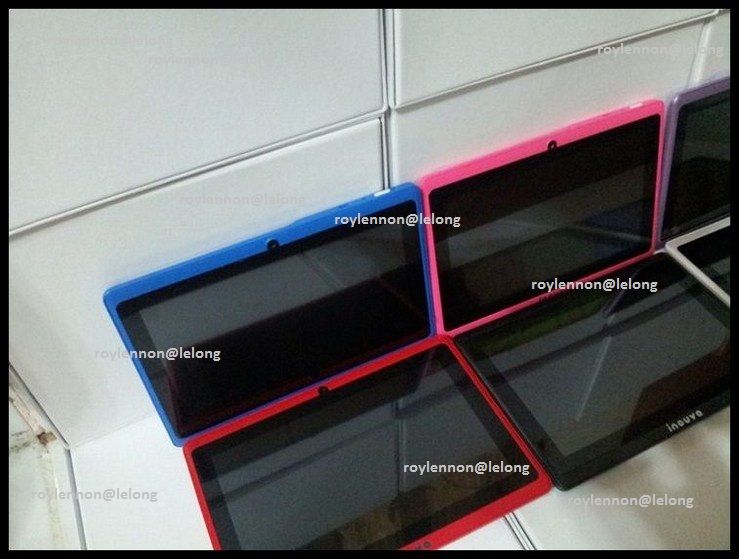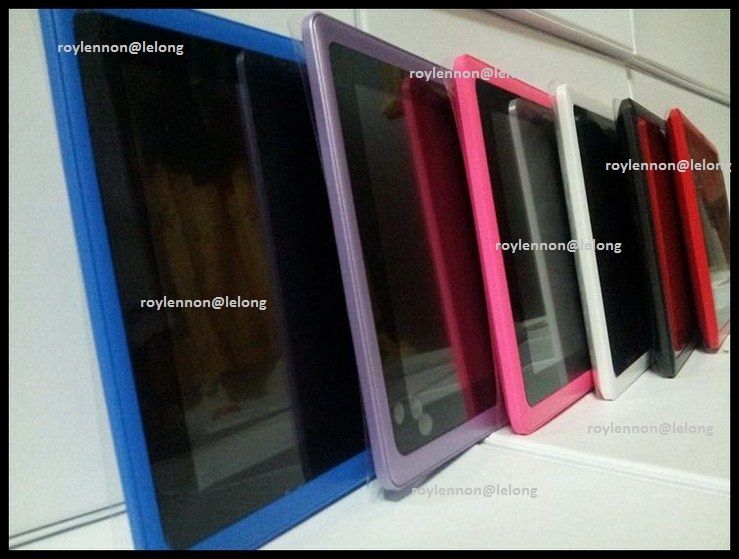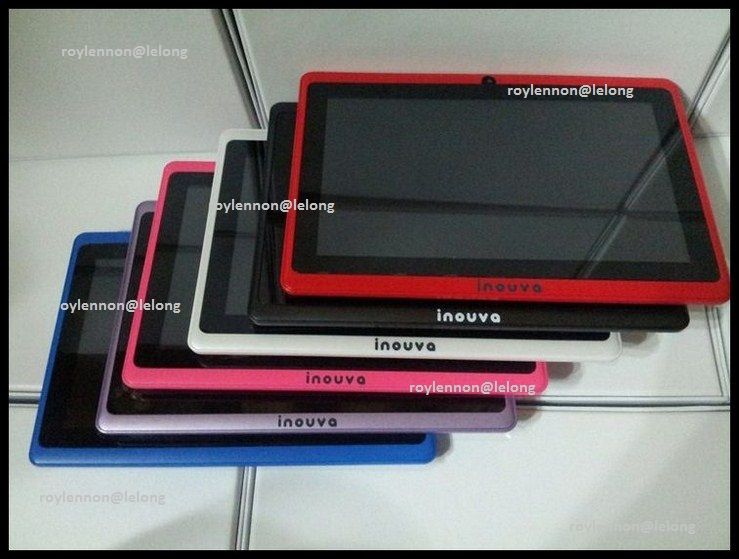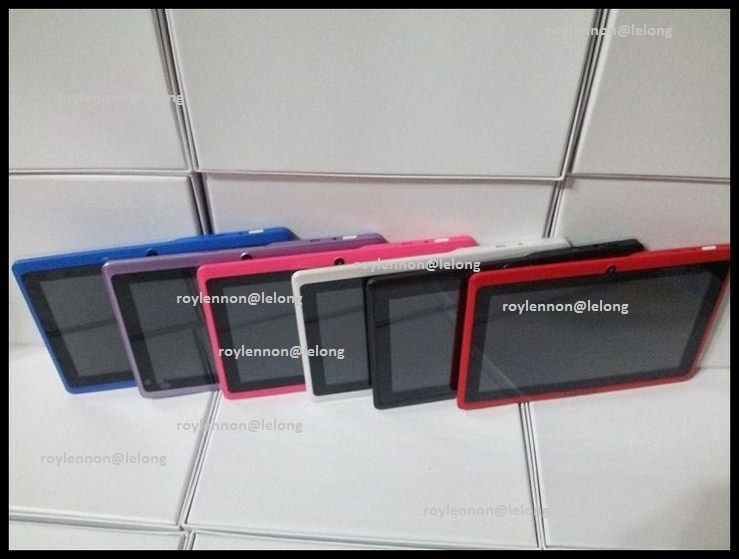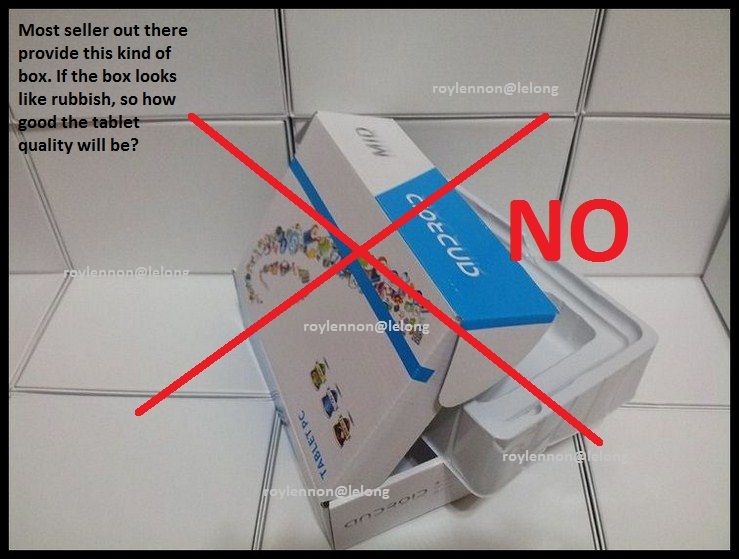 WHITE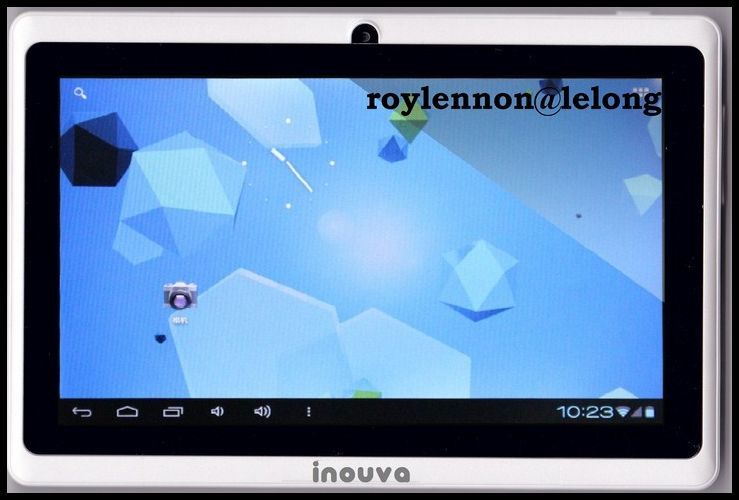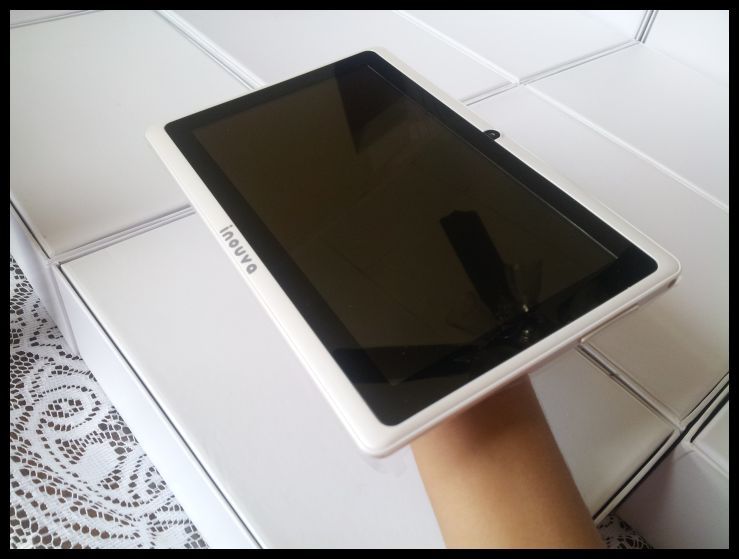 DUAL CAMERA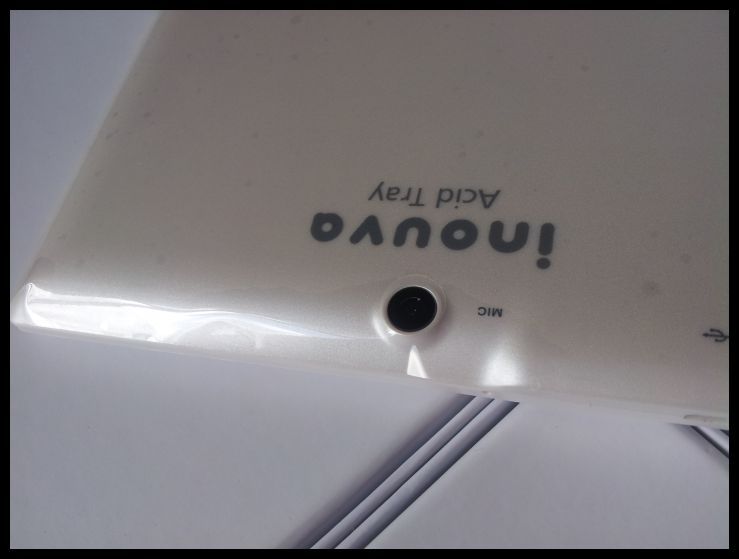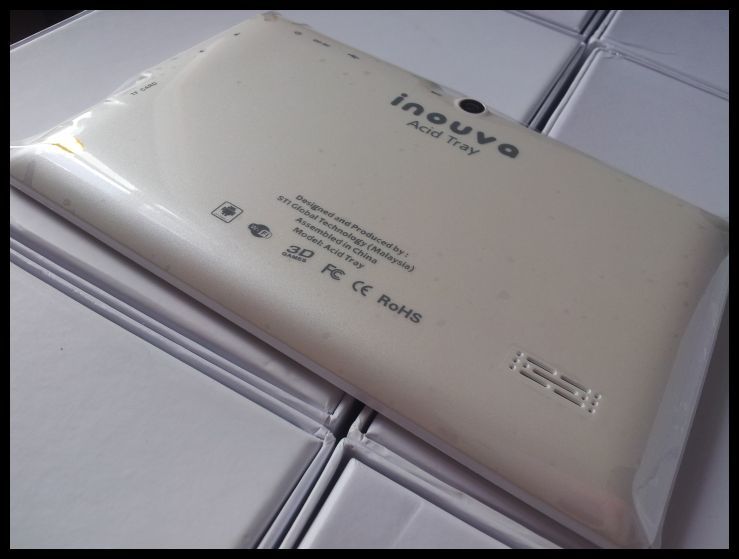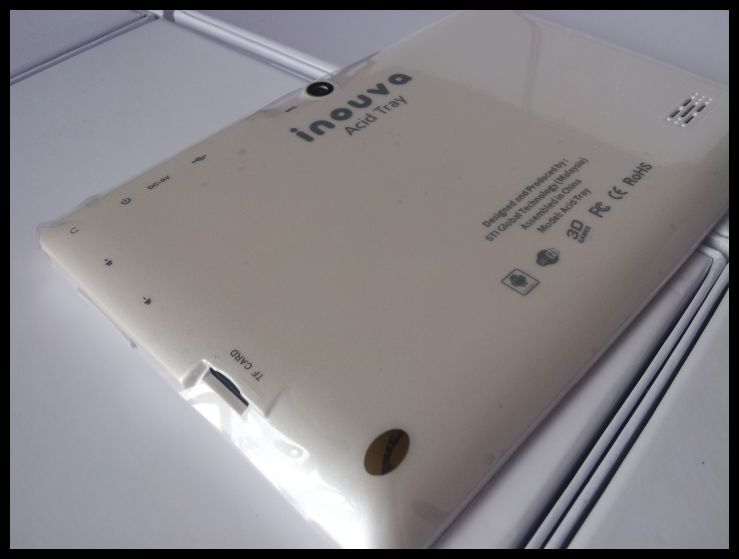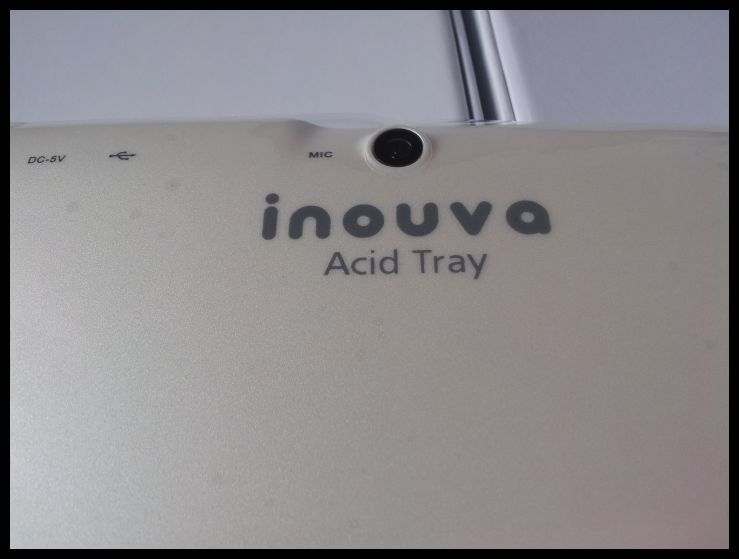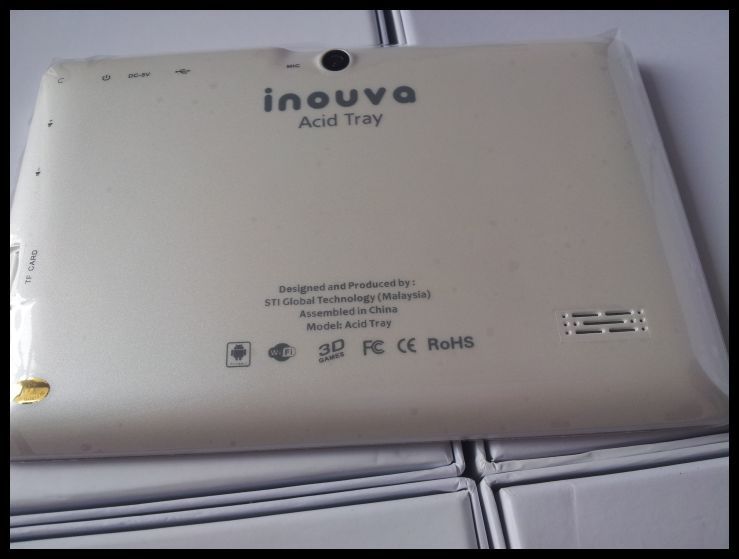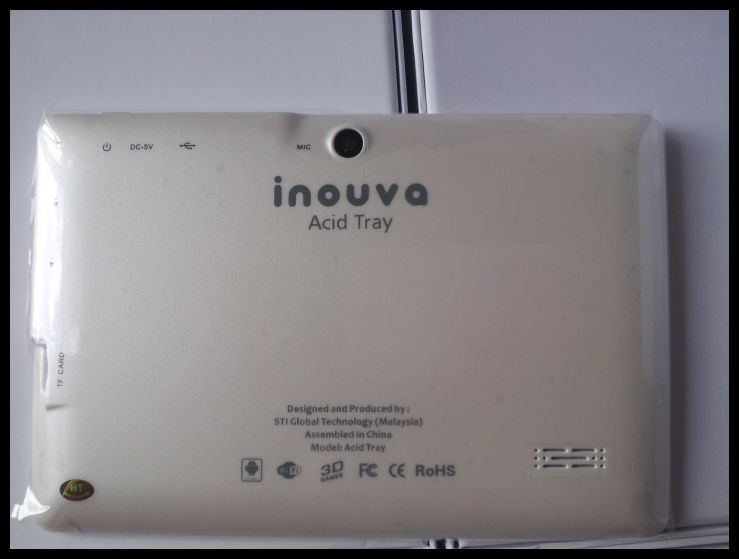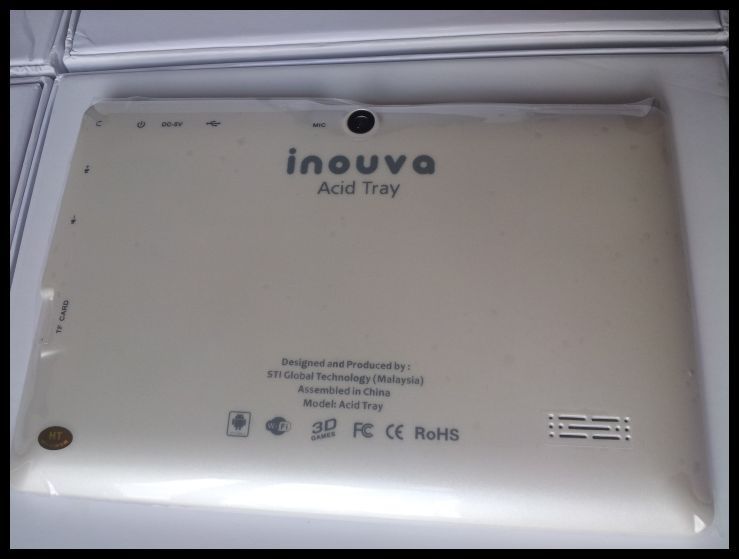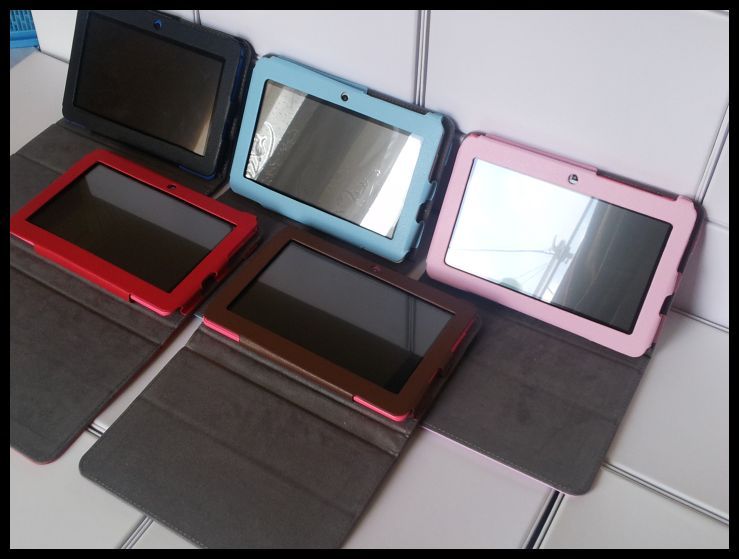 INOUVA ACID TRAY ORIGINAL LEATHER CASE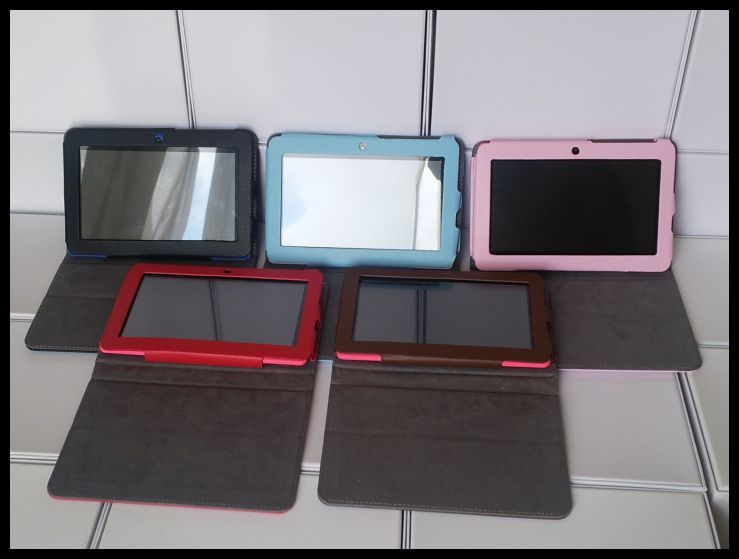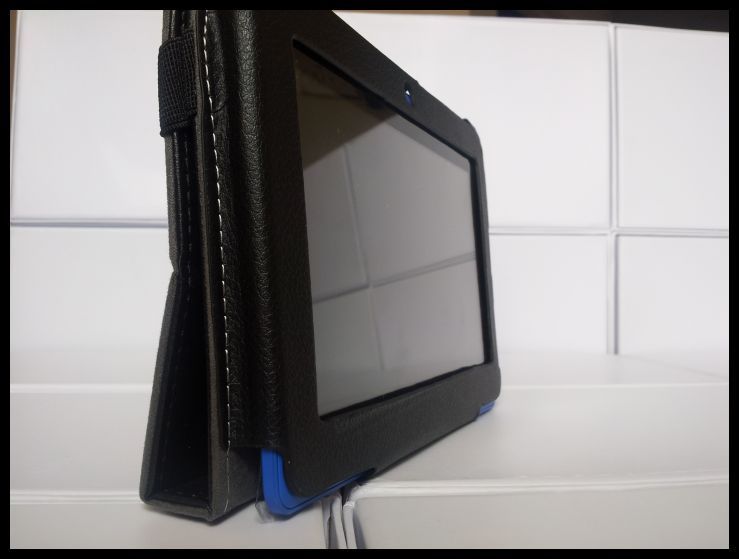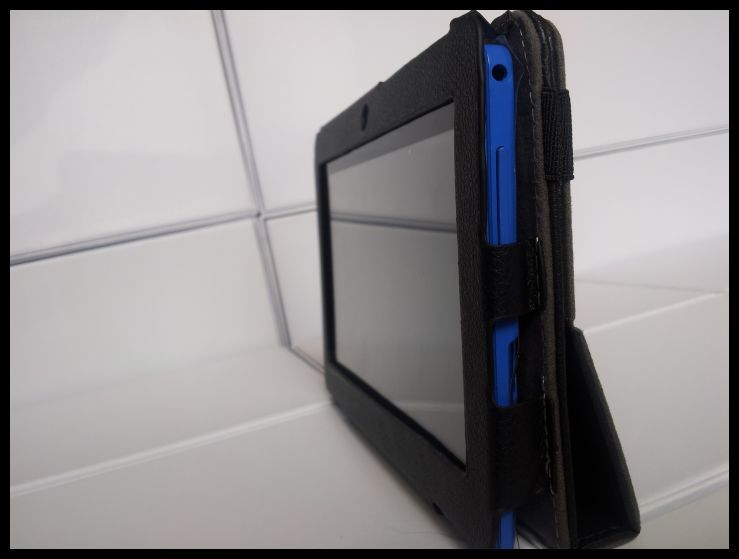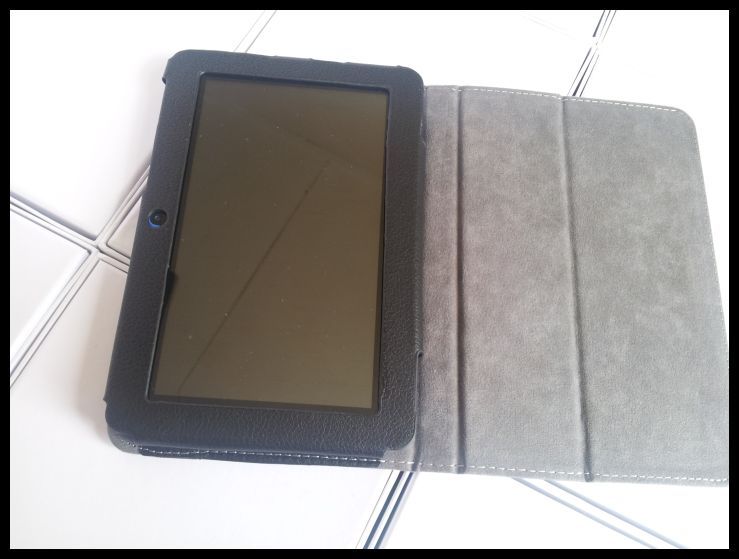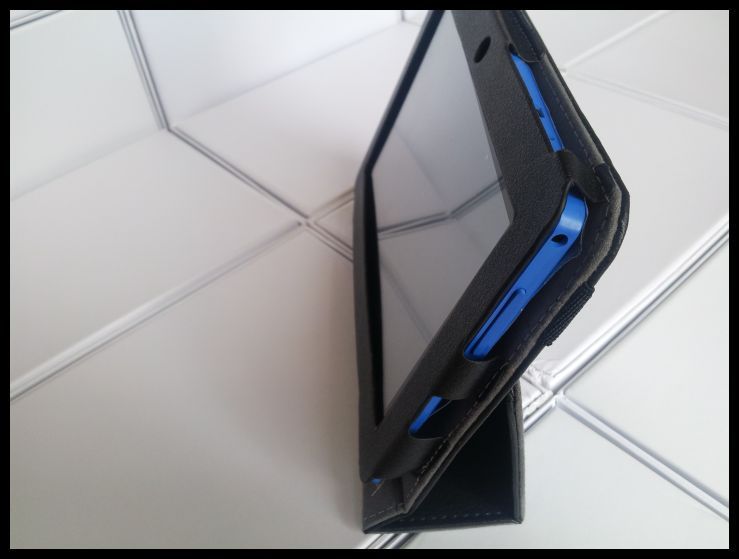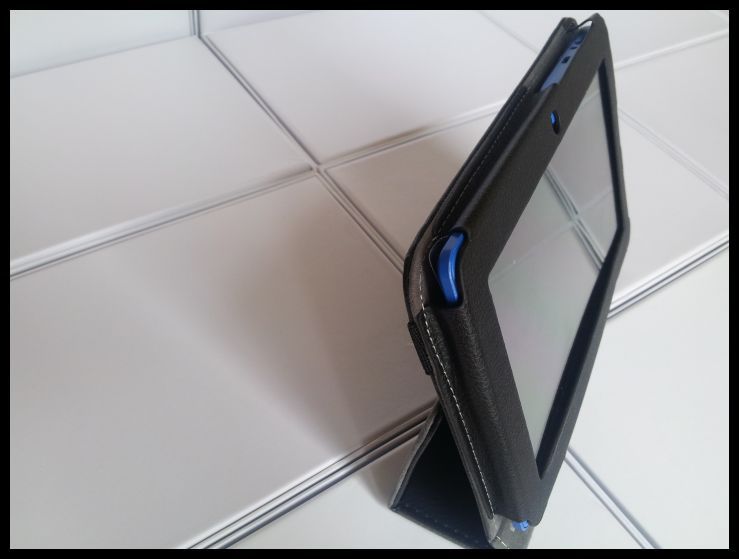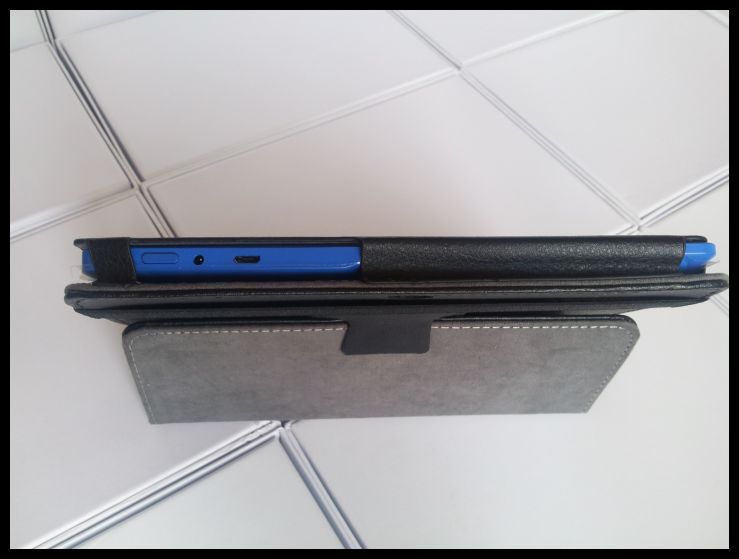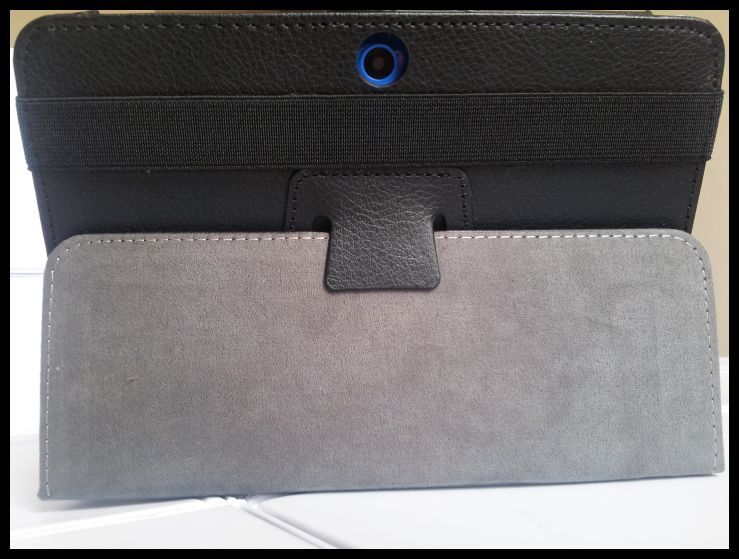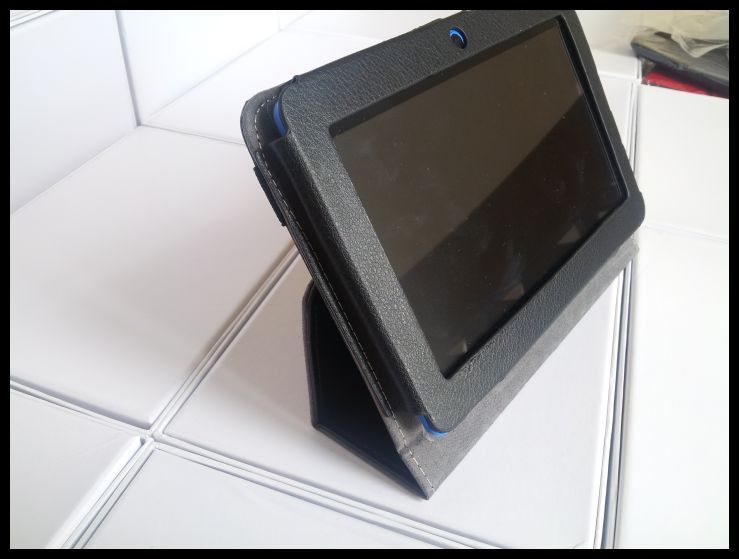 BLACK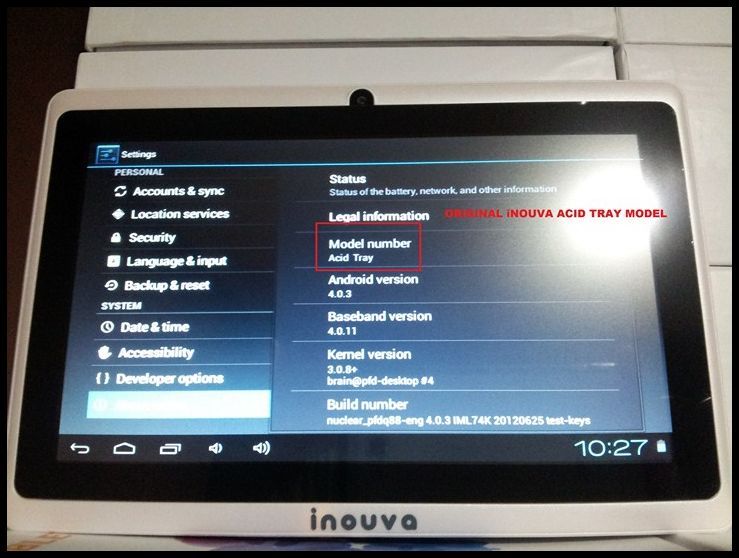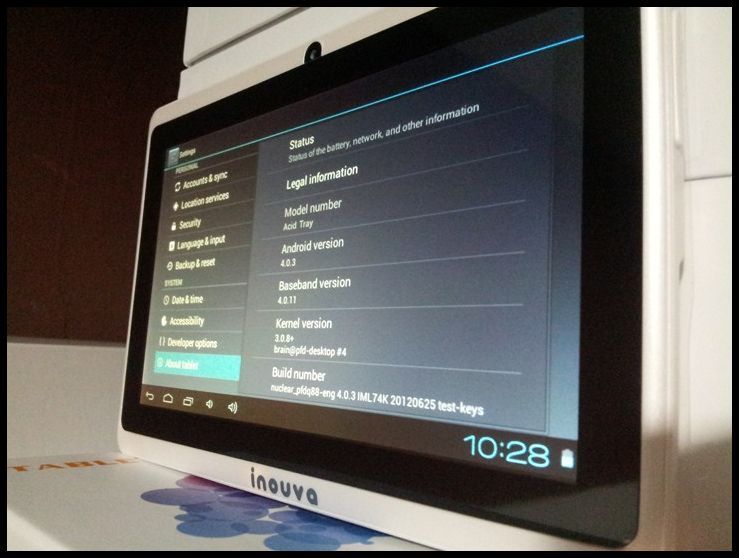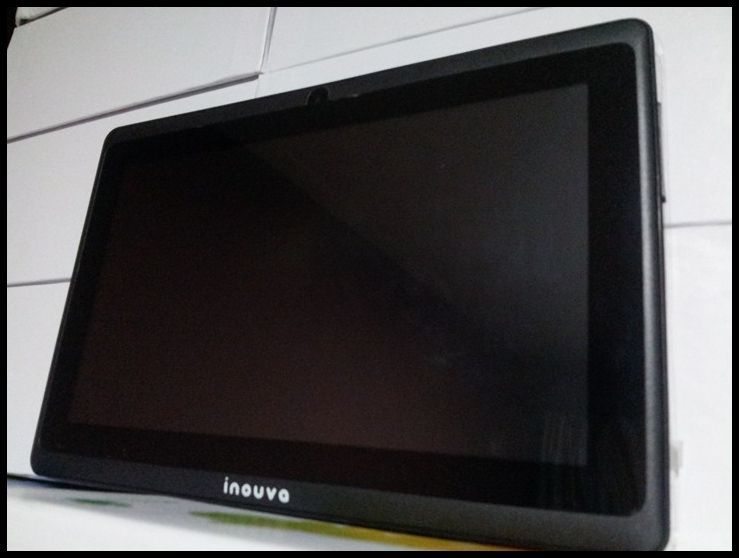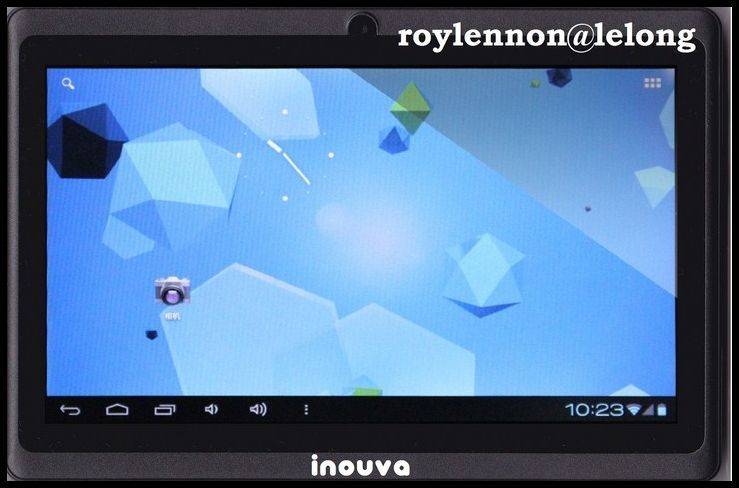 iNOUVA Acid Tray delivers a fast and smooth Android 4.0 Ice Cream Sandwich experience at an incredibly pricepoint. Powerful Allwinner CPU with Mali-400 GPU. The A13 CPU and Mali400 GPU combination is the same as found in the Ainol Novo tablets. We were one of the first UK companies to appreciate the immense power of this CPU, and the torrent of tablets now being released using it does not surprise us at all. This little CPU boasts more than enough power to perform all tasks asked of it, from 3D gaming to HD video playback. It is truly amazing that a tablet at this price can deliver this kind of performance.
7" 800x480 5-point Multi-touch Capacitive Display. The display resolution and type is the same as found in the Novo 7 Advanced and Novo 7 Advanced 2. The 800x480 resolution is great for browsing the web, watching videos, or playing games. The display is of course the capacitive type, for super responsive scrolling and multi-touch operation.
512MB RAM is perfect for running any Android App and for significant multi-tasking of many Apps. Internal flash storage is 4GB, but tablet does feature a micro-SD card slot so storage can be expanded easily and inexpensively up to a suitably large 32GB. This model also features a USB port so external USB storage can be used.
Android 4.0 'Ice Cream Sandwich' is the latest version of Google's Android operating system. It is a major release for Google as it brings together the tablet and phone Android versions. The user experience is much enhanced compared to previous versions with menus and settings optimised for tablet use. The enhancements make Android 4.0 Ice Cream Sandwich a very easy and intuitive operating system to use.
Inouva features a front webcam so you can use it for video or taking photos.
Battery Life inouva CPU has very low power requirements, giving you around 3-5 hours of tablet use with WiFi.
Our model have Android Market pre-installed so 300,000s of Apps are available for easy download and installation. Flash is similarly pre-installed so Youtube, Vevo, and iPlayer all work flawlessly.
Wi-Fi Connectivity Wi-Fi(n) is built in so you can easily connect to your home network, office network, or Wi-Fi hotspot whilst on the move. If you have an Android or Apple phone you can connect to your phone's internet connection easily using the tethering feature. Many external USB 3G dongles are supported.
Build quality is rock solid, as you'd expect from a company with inouva huge experience. The tablet is relatively thin at 13mm and nicely light at 356g. A great benefit of the 7" tablets is that they are highly portable. It is easy to carry this Inouva Acid Tray everywhere with you on the move.
This is a major step forward for Android tablets in that it delivers excellent performance and the latest version of Google's Android operating system at a price that is more affordable than ever before. 
 Specification
General
Operating System:
Google android 4.0 ICS
Model:
Inouva Acid Tray
Announced:
2012
Product Type:
Tablet PC
Keyboard:
On Screen
Display Technology:
capacitive screen
Screen Size:
7 inch
Max Resolution:
800*480
CPU Type:
A8
CPU Manufacturer:
ALLWINNER
CPU Model:
A13
CPU Speed:
1.5
/ Technology:
DDR3
Installed Size:
512MB
Hard Drive Type:
NAND FAST FLASH
Hard Drive Capacity:
8GB
PCMCIA Expansion:
T-FLASH(Support 16G MAX)
Camera:
Dual Camera
3G:
Supporting external 3G modem
G-Sensor:
Four way
Audio:
Built in stereo speakers/Built in Microphone
Software:
Youtube/Facebook/Twitter/MSN/Android market/Skype/Calculator/Google Mail/Google maps/iReader/Quick Office
Language:
Multi-language support
Battery Type:
4200mAh
Battery / Run Time(up to):
3-5H
Power Device Type:
AC Adapter
Voltage required:
100/240V
Color:
Black, White, Pink, Blue, Purple, Red
Item Dimensions/ W*D*H:
18.1*12.1*0.89CM
Shipping Dimensions/ W*D*H:
24*16*7CM
Net Weight:
0.309KG
Input/Output Connectors
Ports:
1 x Mini USB
1 x Micro Sd Card slot
1 x DC jack
1 x Earphone jack
Communications
Networking / Data Link Protocol:
Fast Ethernet
Wireless Connection:
WIFI
Wireless Protocol:
802.11 b/g
Support Format
Video:
AVI/RM/RMVB/MKV/WMV/MOV/MP4/DAT(VCD format)/VOB(DVD format)/PMP/MPEG/MPG/FLV/ASF/TS/TP/3GP/MPG
Audio:
FLAC/APE/WAV
Picture:
JPG/BMP/PNG/GIF
Ebook:
WORD/EXCEL/PPT/PDF/TXT/CHM/HTML

 
PLEASE EMAIL US AT ROYLENNON@YAHOO.COM OR SMS/CALL 0129001732 IF YOU HAVING DIFFICULTIES TO MAKE AN ORDER.
THANKS FOR VISIT.

Last Updated @ 10/18/2012 12:34:35 PM

Last Updated @ 10/18/2012 12:49:34 PM

Last Updated @ 1/21/2013 11:36:32 PM

Last Updated @ 1/21/2013 11:42:33 PM

Last Updated @ 1/21/2013 11:46:36 PM

Last Updated @ 2/9/2013 12:00:27 AM

Last Updated @ 2/16/2013 1:37:23 PM

Last Updated @ 6/15/2013 10:53:34 AM