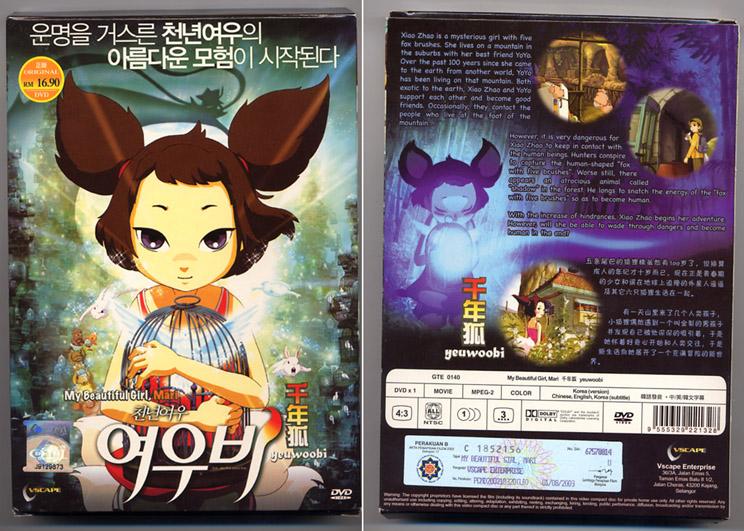 Korean Animation "Yeuwobi (My Beautiful Girl, Mari)" DVD.

韓國動畫 "千年狐" DVD.

正版。

Uncensored. 絕無刪剪。

Spoken Language: Korean. 韓語對白。

English & Chinese subtitles. 中英文字幕。

In good condition. 狀態良好。

Do buy more than one CD/DVD from me because the shipping fee would be the same.

購買超過一片CD/DVD只需付同額郵費。

Ship Worldwide. All are welcome. 運送至全世界。

If you are not in Malaysia, contact me at willchh@hotmail.com to find out how I can ship to you, you can make payment to me at my Paypal account.

國外買家可電郵willchh@hotmail.com查詢郵寄方法與郵費,可以Paypal過賬。

International buyer please note: I will not charge excessive/exorbitant shipping fees, enquiries before bidding are welcome, happy bidding.