LATEST FUNCTION SUPPORTED : ANY DEVICE ACTIVATED ( including camera, cctv ) WHEN ALARM/ MOTION DETECTOR TRIGGER
THERE SO MANY TYPE OF HOME ALARM SYSTEM, BUT WE BEEN SELLING THIS FOR MORE THAN 2 YEARS, ZERO COMPLAINT, ZERO FALSE ALARM
WE HAVE THE MOST COMPLETE SENSORS COVERAGE, SCROLL DOWN TO CHECK, MORE THAN 20 TYPES OF SENSORS!!!
*camera and cctv show in picture is for illustration purpose only, pleaes refer Package Content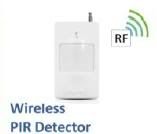 Programmable Anti-Burglary Alarm System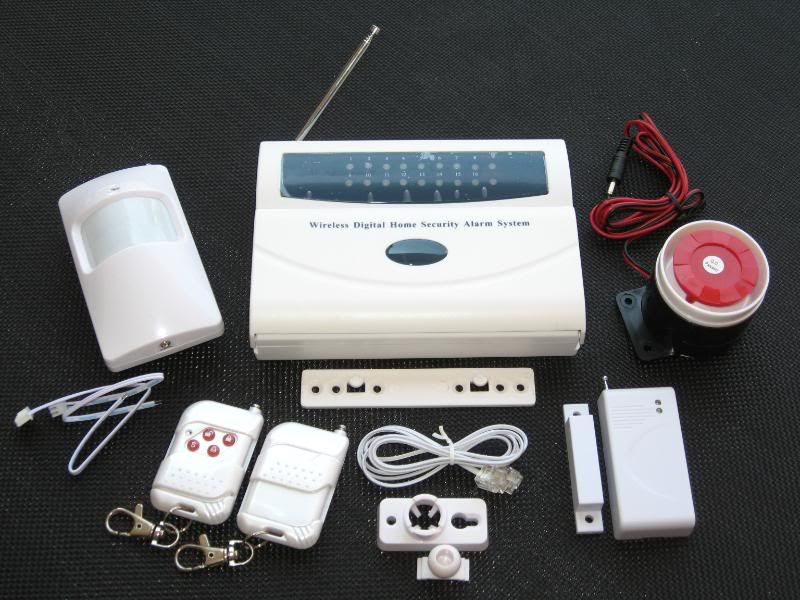 WITH ENCODING AND DECODING METHOD
FUNCTION UPDATE: Build-In Backup Battery for Main Unit Provided. Still Working Even Power Supply Cut off.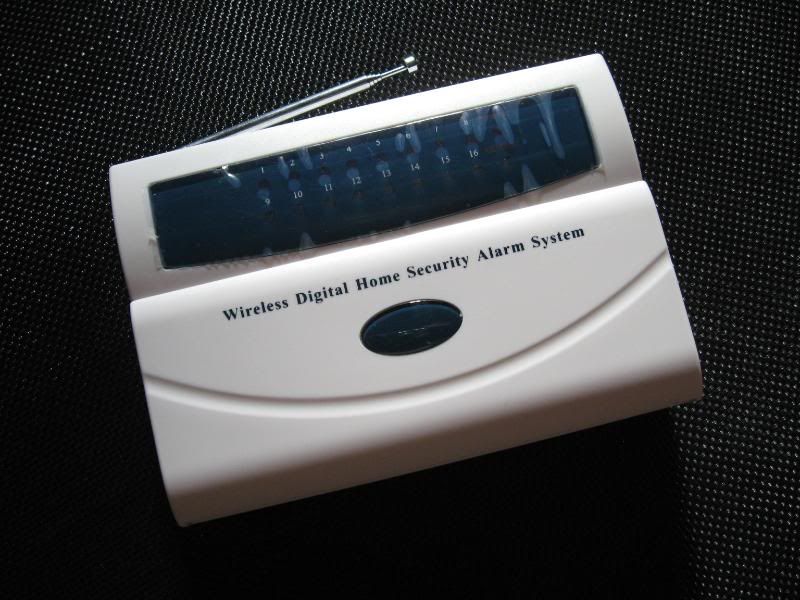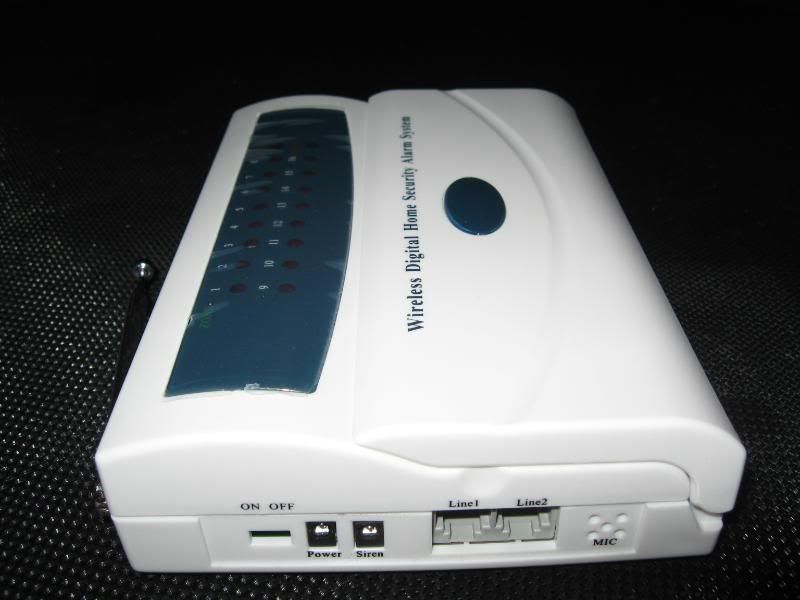 This alarm stem use wireless transmission style to communicate with its wireless detectors. To protect each alarm system from interfering each other, the wirelss signal can use different encoding style fo different alarm system. You can add detectors to an alarm system by encode the detectors.
MAIN FUNCTION AND FEATURES
DC 9V power supply, standby current less than 25mA
Six groups of telephone numbers can be pre-stored
10 seconds pre-recorded memo message
Long distance (via public telephone network) set guard status or withdraw guard to the alarm system
Long distance (via public telephone network) monitor the background sound around the alarm system
Guard setting time delay option (0-90 seconds selectable by user)
Alarm setting time delay option (0-90 seconds selectable by user)
Siren alarm time length control option (1-20 minutes selectable by user)
Telephone line cut off alarm function option
Fourteen wireless zones plus two wired zones, zone 2,3,4,5 can be closed or opened independently
One mergency key for help is provided on the main set
Two emergency key for help is is provided on the remote controller which will make the alarm system give out loud sound or not as well as dialling when being trigged.
Convenient key input is prepared on the front panel
110dB siren speaker enclosed
Various of door magnetic switch and human body infra-red detector are configurable
Rechargeable DC9V power transformer provided for power cut backup
The alarm system can report the alarm messages to an administration host computer immediately via the public
Telephone network communication protocol
Optional Extra Accessories/ Sensors:
Wireless Door/ Window/ Gate Sensor

RM18

Wireless Motion PIR Sensor

RM40

Wireless Vibration Detecotor

RM30

Wireless Emergency Button

RM12

Wireless Smoke Detector ( Standalone )

RM55

Wireless Gas Leakage Detector ( Standalone )

RM60

Extra Wireless Remote Control ( per pcs )

RM15

Wireless PET IMMUNE Motion PIR for PET Owner Resident

RM70

LOUD Siren w. Flash

RM20

WIRELESS LOUD Outdoor Siren

RM60

Extra Mini Siren

RM15

Wireless ORI GlassTrek Sensor

RM50

Wireless Intruder Beam ( Pair )

RM90

Wired Intruder Beam ( PAIR )

RM70

Build-in Battery Adapter

RM30

Wireless Shutter

RM40
Other Accessories Available depending on Customer Needs including Camera, IP Camera. PM for Pricing, guarantee Lowest Price
Package Content:
Cetral Unit x 1
Slide-cover RF remote controller x 2
Wireless Magnetic Sensor x 1
Wireless IR Sensor x 1
Build in BatteryPower Supply Adapter x 1
High-loudness siren x 1
Phone cable x 1
User manual x 1