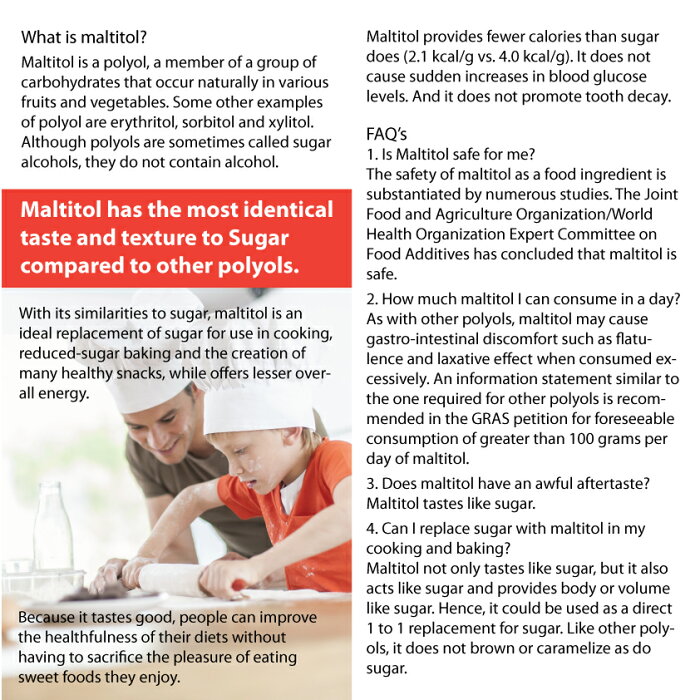 LESZ Maltitol - Sweeteness from 100% Non-GM Tapioca 2 Bottles x 250g (Sugar Replacer)



LESZ is made of crystalline maltitol derived from 100% non-allergen, non-GM tapioca. LESZ is extremely versatile. It is lower in calories compared to conventional sugar, safer for the teeth as it inhibits tooth decay and has a lower glycaemic impact.


food


LESZ is suitable for diabetics as well as the general population interested in low carbohydrate diet and a healthier lifestyle, which includes your whole family. With its natural sweet taste and texture, it closely resembles conventional sugar (sucrose), thus offers you a 1-to-1 sugar replacement effortlessly. One of the many things you gain from LESZ is "Less Overall Calories".