Hosted @ Lelong Picture Services



Hosted @ Lelong Picture Services



Hosted @ Lelong Picture Services
Product Highlight
Android 6.0 Marshmallow with UX 5.0
5.3inch Quad HD IPS screen (1440x2560, 554ppi)
Qualcomm Snapdragon 820 processor, quad-core 2.15GHz
4GB RAM
32 storage
Micro-SD card slot (up to 200GB)
Dual-rear cameras (16Mp 78 degree and 8Mp 135 degree) with OIS and laser auto focus
8Mp front camera
Product Description
Life's Good When You Play More.
Introducing the LG G5, with its brand new design elements that feature a sleek metal body. The LG G5 comes with a 135-degree wide angle lens camera, a slide out removable battery, and a sophisticated 'modular' design which allows you to connect optional range of LG Friends accessories. Life's good when you play more.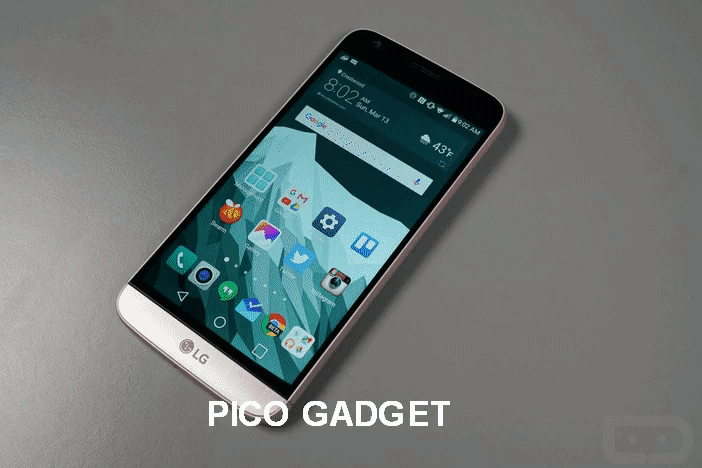 LG G5 Specs & Hardware
Rear Camera 16MP/Wide Angle 8MP
Front Camera 8MP
Display 5.3-inch HD In-Cell Touch (1280 x 720)
CPU Qualcomm Snapdragon 820
Battery Capacity (mAh) 2800mAh Removable
Memory - Internal 32GB
Ram 4GB
Dimensions (L x W x H ) mm149.4 x 73.9 x 7.7mm
Form Factor Modular Type/Full Touch Screen
Colour Titan
Operating System Android 6.0.1 Marshmallow
Weight 159g
The LG G5 Will Launch In The Malaysia In
September — Free Second Battery And Charging Cradle For A Limited Time
One of the more important features of the LG G5 is the battery. Specifically that it's removable. And because you can swap in a spare battery whenever you feel like it, it makes sense to have an extra on on hand. To that end, LG is giving a good many folks who ordered early a free spare G5 battery, complete with charging cradle coffin — and a sweet little adapter to boot.
As you might well have guessed, this isn't just a charging cradle.
Let's take a quick look.
General
Rear Camera 16MP/Wide Angle 8MP
Front Camera 8MP
Display 5.7-inch HD In-Cell Touch (1280 x 720)
CPU Qualcomm Snapdragon 820
Battery Capacity (mAh) 2800mAh Removable
Memory - Internal 32GB
Dimensions (L x W x H ) mm149.4 x 73.9 x 7.7mm
Form Factor Modular Type/Full Touch Screen
Colour Titan grey
Operating System Android 6.0.1 Marshmallow
Weight 159g
Basic Specification
Wi-Fi Capabilities (a, b, g, n, ac) Yes 802.11 a / b / g / n / ac

GPS / A-GPS Yes

SMS Yes

MMS Yes

Quick Charge Quick Charge 3.0 compatible

Battery - removable Yes

SIM card type Nano

# SIM slots 1

Rear camera flash Yes

Expandable memory Yes (up to 2TB)

3.5mm Audio Jack Yes

Speakerphone Yes
Connectivity
IR Emitter (Remote Control) Yes
Bluetooth 4.2 LE (APT-X HD)
USB USB Type-C (3.0 Compatible)
HDMI Yes via USB Type C Adaptor (MHL)
Wi-Fi Hotspot Yes
NFC Yes
Operating Frequency
2G Quad Band GSM (850/900/1800/1900)
3G 3G (HSPA+42Mbps/HSPA+21Mbps) 2100/1900/1700/850/900
4G 4G LTE FDD: 2100,1900,1800,850,2600,900,800, 700 TDD: 2300
Audio
Formats 3GP, 3GP (AAC), 3GP (AMR_NB), 3GP (AMR_WB), AAC, AAC+, AAC+E, AACPLus, ADPCM, aLaw, AMR, AMR_WB, AMR-NB, AU, AWB, HD, iMelody, M4A (AAC), Midi, MMF, mp3, mp4, MP4(AACv4), OGG, PCM, QCELP
In Box
Battery Yes
SIM Tool Yes
Quick Start Guide Yes
Charger Yes (Quick Charge 2.0)
Data Cable Yes
Handsfree Headset Yes
http://www.lg.com/my/support/repair-warranty/locate-repair-center
What In Box
1 x Battery
1 x SIM Tool
1 x Quick Start Guide
1 x Charger(Quick Charge 2.0)
1 x Data Cable
1 x Handsfree Headset
1 x Premium Case
1 x Charging Kit
1 x Phone Holder