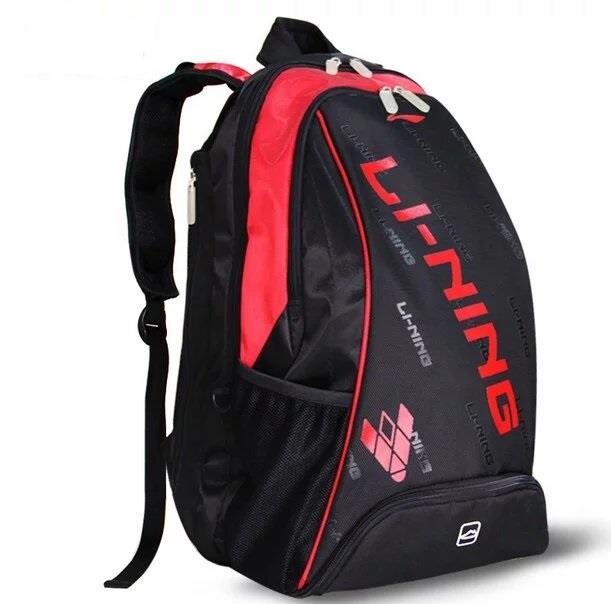 LiNing 074 Black Red Badminton Backpack Li Ning Racket Bag

Features:
The backpack design. Separate racket compartment
and other accessories compartment design, can be
mounted up to two racket. Racket insert at the
outer compartment. Generous and practical design,
exquisite workmanship, portable and convenient,
the superior choice for the majority of fans

Racket compartment and clothing compartment are
separated
The backpack bag can hold racket, books or laptop

Can be placed two rackets, inside the racket
compartment include Velcro buckle
to steady the shaft of the racket

Two (2) small side compartment can placed wrist
band, towels, grips and other small accessories

Size: 28x43x21cm
Weight: 1.0KG


HDGadget Store~Gadgets That Make Your Life Better!
Feeling pain in your wallet everytime you change your gadget? Your solution is here!!! Gadget is an affordable game again.