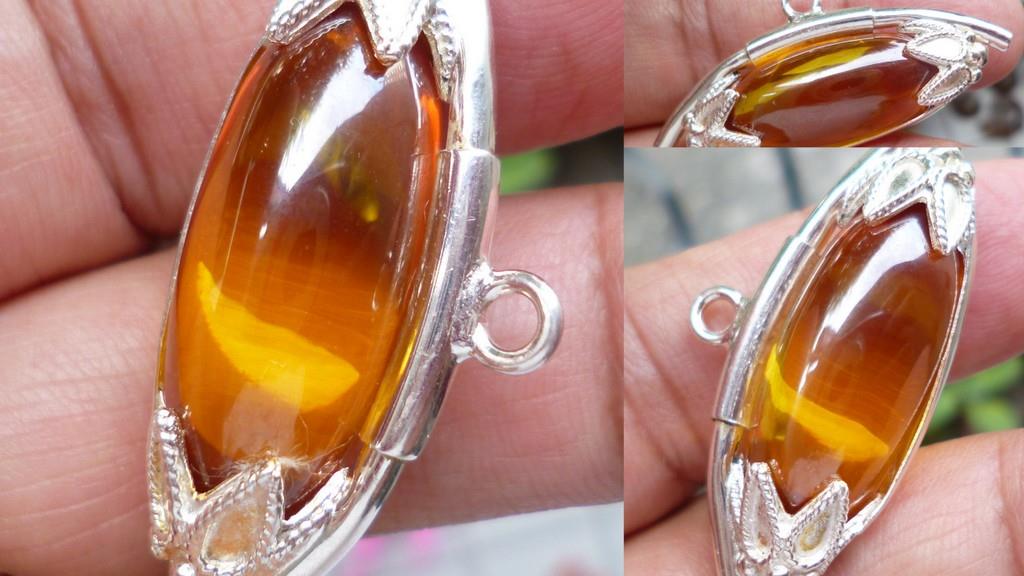 LOVELY AMBER YELLOW NAGA EYE L SIZE , WITH SILVER CLASP HOLDER .
100% GENUINE NAGA EYE STONE , BIG BEAUTIFUL PIECE .
HEAVY WGTED SOLID ASTONISHING BEAUTIFUL STONE.
NAGA EYES ARE SACRED STONES OBTAINED FROM DEEP RIVERS AND IN MOUNTAINS CAVES WHERE NO ONE DARES TO GO .
YOU NEED SPECIAL PRAYERS AND BLESSINGS BEFORE YOU CAN EVEN STEP INTO THESE CAVES.