This webpage is best viewed at 1280 x 1024 Resolution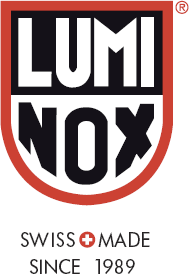 PRODUCT DETAILS
MODEL: A.1844
Article number: A.1844
Series: ATACAMA CHRONOGRAPH 1840 SERIES
Family: Land
Function: Chrono Alarm
Movement (technology): Quartz
Size of case diameter (mm): 42.00
Case material: Stainless Steel brushed
Case back: Screwed
Crown: Security Screw-On with protection
Crystal/Glass material: Sapphire glass anti reflective coating
Water resistance (m/ft/atm): 100 / 300 / 10
Strap/Bracelet material: Genuine Leather
Illumination: Night Vision Tubes (25 years)
MANUAL: http://www.luminox.com/service/service-centers/
---
Warranty : 2 years limited manufacturer warranty (International). Refer at below for details.
LIMITED WARRANTY
This Manufacturer's Warranty Covers: Material and manufacturing defects existing at the time of purchase.
Warranty coverage commences only if the warranty certificate is dated and completed by an authorized Luminox
retailer. Warranty exceptions are listed below.
Duration of Warranty Coverage: This limited warranty runs for a period two (2) years from the original date
of purchase. The warranty on the Luminox Light Technology (LLT) illumination system employed in Luminox
timepieces runs for a period of 10 years from the date of purchase.
This Manufacturer's Warranty Does Not Cover: (1) normal wear and tear (or aging) of band, crystal, bezel,
crown, battery, or plating of metal components; (2) damage to your watch caused by tampering with, misuse or
abuse; (3) damage to the watch case or movement caused by water entering the watch due to improper use or
handling; (4) defects or damage to your watch resulting from battery replacement, service or repairs performed
by non-authorized Luminox service or repair centers. (5) a watch obtained from an unauthorized Luminox
dealer/retailer.
What We Will Do to Correct the Problems: If your watch proves to be defective, we will (at our option), either
repair or replace it.
About Luminox watches from us:
We only supplying genuine LUMINOX watches stock taken from authorised distributor.
(Warranty card will be stamped with authorised dealer company stamp randomly provided by distributor to enable our customers have full trouble free warranty coverage, if you need to service your watch you have to send back to distributor/service centre directly or Davis Online Store but not any dealer name appears in the warranty card.)
Price : Price quoted are final. Cash deal. Any best price enquiry will not entertaint for quantity less than 5 units/order.
Shipping : Free Shipping in Malaysia by PosLaju, ETA 1 to 5 days Max. International shipping by EMS, ETA 3 to 15 days Max. ( contact us for the shipping rate )

Insurance : +1.5% for the item value against parcel lost, parcel damage or any unforeseen circumstances. (Insurance is optional)
Guaranteed : Genuine product from Distributor*. New in box. Lowest price in Malaysia market.
Cash on Collection : Not Available.
Payment with Credit Card or PayPal : Click here to find out. Additional charges apply.

Product viewing : Sorry, we are running mail order sales only.
Contact Us :
: davis@japan.com
: +60-16-4220885
: davis@japan.com
---
About LUMINOX :
In 1989, the Luminox brand -- Lumi for "Light" and Nox for "Night" was founded in the USA, driven by a commitment to offer cutting-edge luminescence and readability in its line of high-performance sports watches.

Like many other American success stories, Luminox came from a forward-thinking individual realizing a need in the market and meeting it. Barry Cohen, a watch industry veteran, came across a Swiss self-powered illumination system and knew that it would make watches more visible and easier to read in low or no light situations. He asked his friend Richard Timbo if he would like to join him. Luminox was born in 1989 (Lumi is Latin for light while Nox is Latin for night), driven by a commitment to offer cutting-edge luminescence and readability in its line of high-performance sports watches.

The Navy SEALs and More

The Luminox Navy SEAL watch is the timepiece that made Luminox famous. The officer in charge of procurement for the Navy SEALs, Nick North, was asked to seek a more dependable watch for night missions and found the solution at a trade show where he discovered Luminox. He worked with Cohen to develop a watch specifically for them and the Navy SEAL watch was born.

After Luminox provided the watches to the SEALs, Luminox began marketing the watch across the country and the world. Luminox was then approached by US Air Force pilots flying the F-117 Nighthawk fighter jet -- Luminox developed a watch for these pilots and contacted Lockheed Martin, which turned into an exclusive arrangement to produce Lockheed Martin timepieces.

Throughout the following 20 years, Luminox has never strayed from its mission and this has been confirmed and validated by the many elite military and law enforcement units that have adopted Luminox as standard equipment. The man on the street has shown particular interest in Luminox, figuring rightly that if the watches are designed for and used by the Navy SEALs, they have to be able to stand up to every day use.

Luminox will continue to combine cutting edge technology, forward-thinking design and extreme performance. Luminox delivers, when and where it counts.

Luminox Light Technology

Our self-powered illumination–Luminox Light Technology (LLT) allows one to view time-at-a-glance, no matter what the light level, even in complete darkness. This ease of being able to read time effortlessly seems to fill a need for various military and law enforcement groups. It is why the U.S. Navy SEALs Procurement officers came to us asking us to create dive watches for them for night missions. It is also why U.S. Air Force pilots flying the F-117 Nighthawk™ Stealth Jets asked the same of us. These are only two of many groups of "heroes" that truly understand and appreciate the inherent benefit of wearing a Luminox timepiece.
---