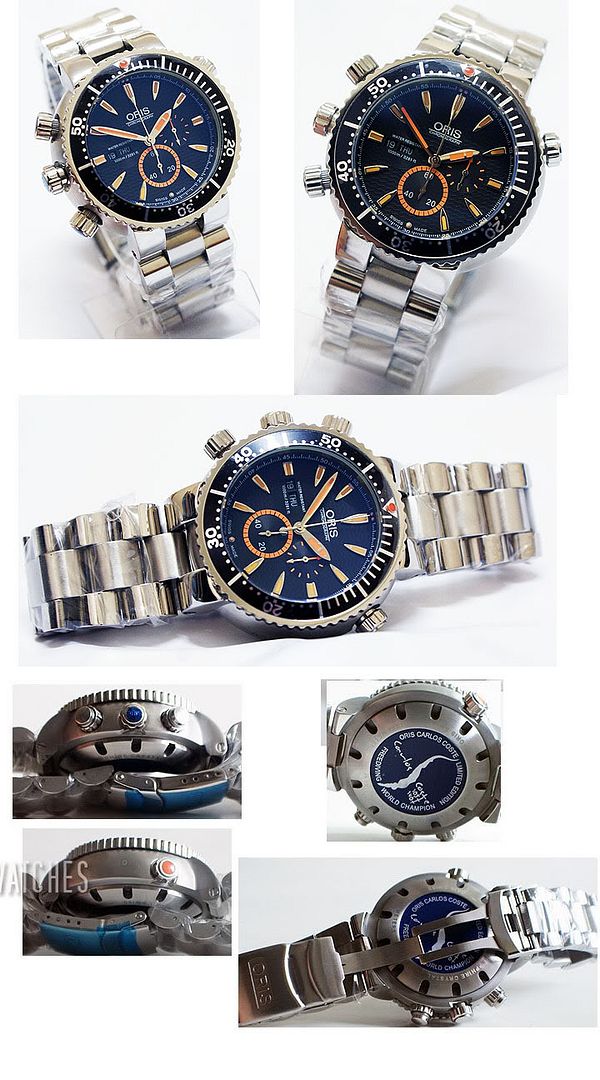 * Stainless steel case and Bracelet.
* Quartz Chronograph fully working stopwatch.
* Hardened mineral crystal.
* Displays date at 9.
* Push Button Foldover Clasp.
* Rotating Bezel.
* 45mm Case Diameter.
* All the appropriate markings, wordings and engravings.
* BRAND NEW FULLY WORKING REPLICA WATCH.

DISCLAIMER
PLEASE UNDERSTAND THAT YOU ARE VIEWING / BIDDING / BUYING HIGH GRADE REPLICA WATCHES.
We do not represent our replica products to be original nor do we represent that they are exact copies, therefore, they do not violate any copyright laws. We simply ask consumers to compare quality and price of the above mentioned name brands to ours. Any reference to brand names or "compare to" are made strictly for comparison and to encourage consumers to immediately go buy the real product after comparing. Note: Any purchase(s) made by you indicates that you have agreed with this disclaimer.Any question or more info do kindly email us at first before you place a bid or purchase.To bid/purchase from these pages and links, you must agree to our policy.