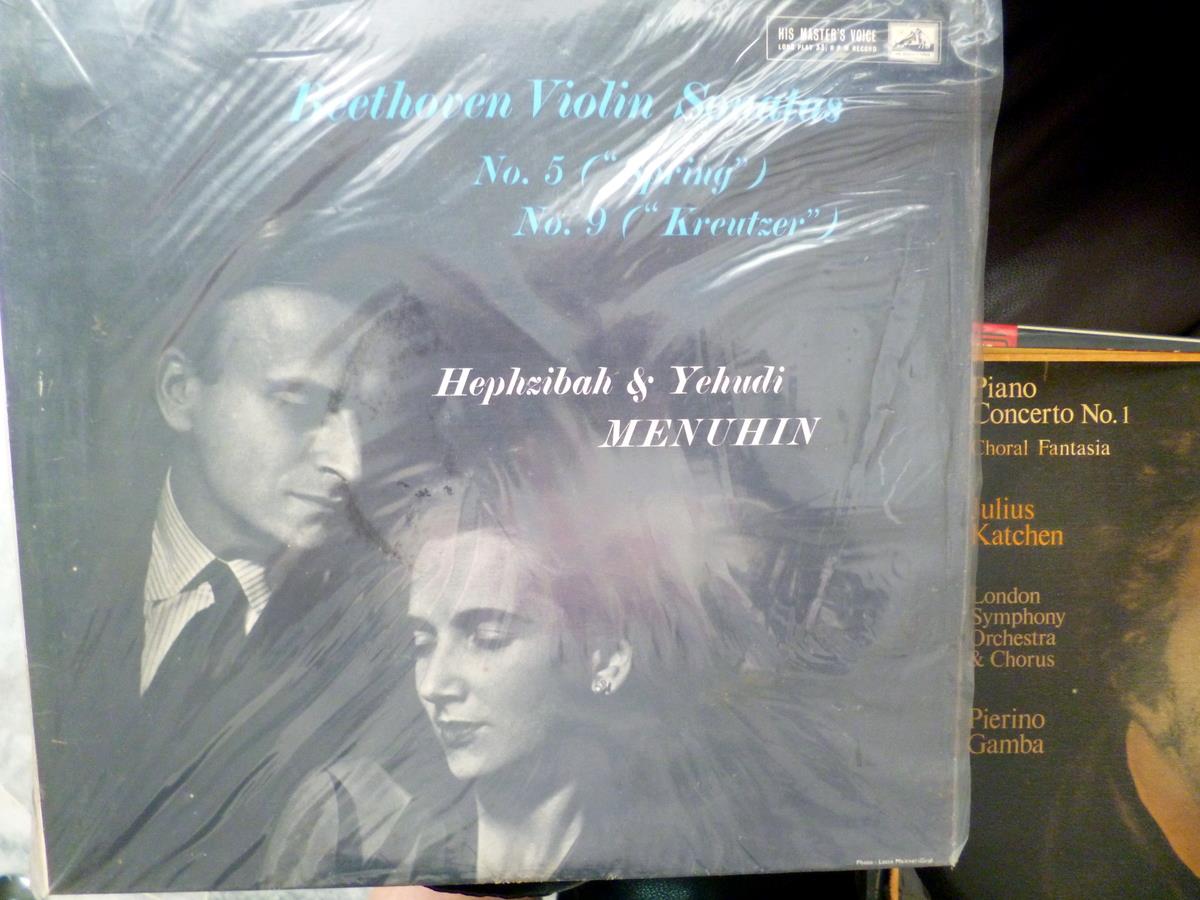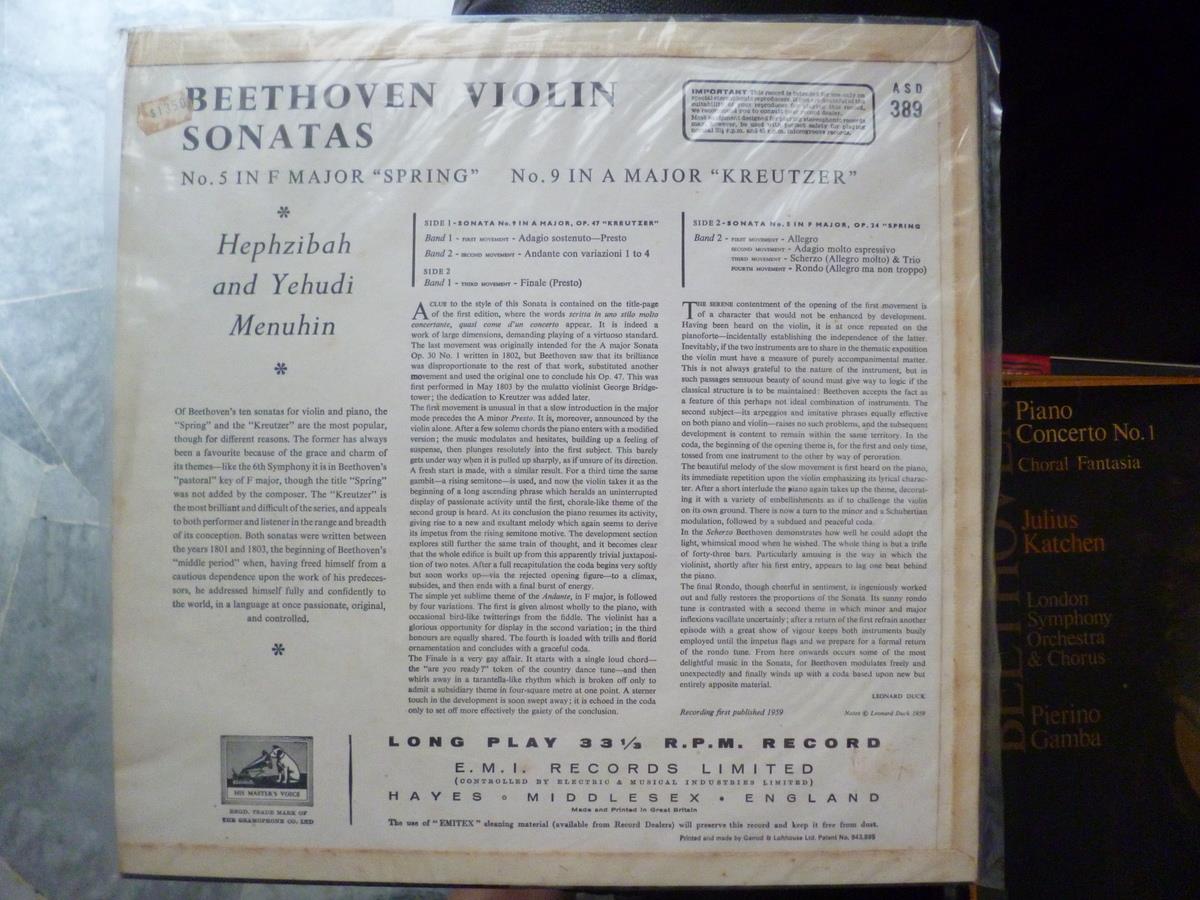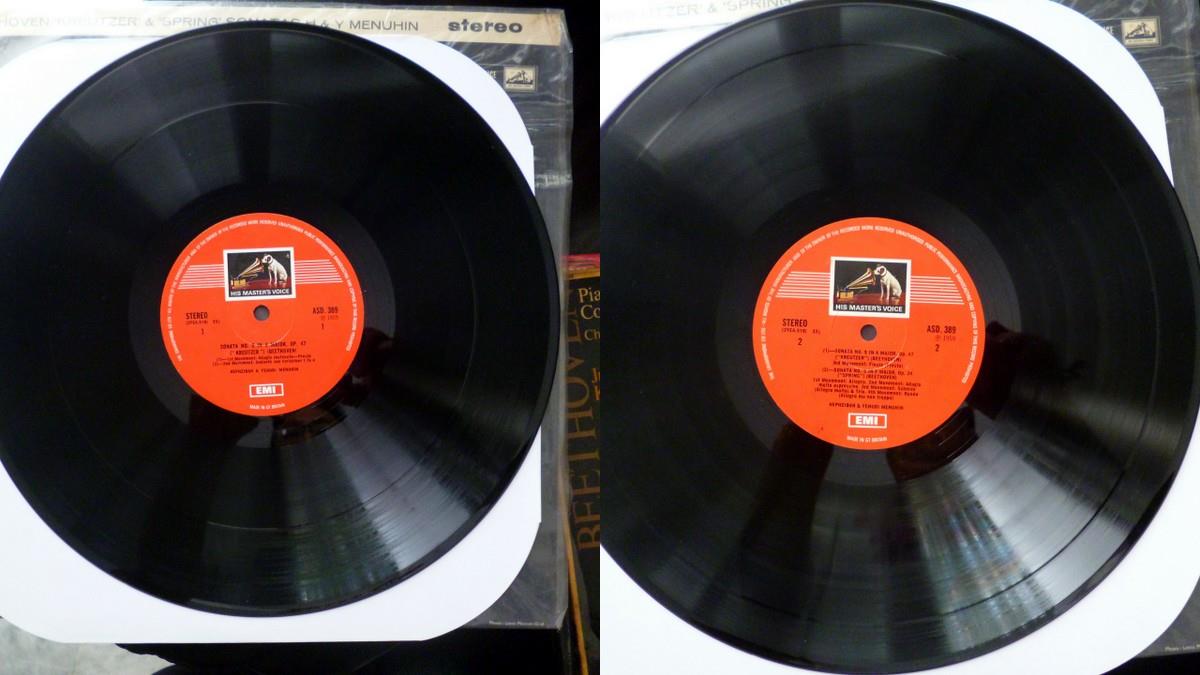 BEETHOVEN VIOLIN SONATAS PLAYED BY YEHUDI MENUHIN THE FINEST VIOLINLIST IN THE WORLD
ORIGINAL LP VINYL RECORD 33 1/3
PLAYS EXCELLENT WITH SLIGHT STATIC NOISE
The Violin Sonata No. 5 in F major, Opus 24, is a violin sonata by Ludwig van Beethoven. It is often known as the "Spring" sonata (Frühlingssonate), and was published in 1801. Its dedicatee was Count Moritz von Fries, a patron to whom the fourth violin sonata, the string quintet of the same year, and the seventh symphony were also dedicated.[1]
The work is in four movements:
The Scherzo and its trio are particularly brief. The entire sonata takes approximately 22 minutes to perform. The "Spring Sonata" was the name given to it after Beethoven died.
The Violin Sonata No. 9 of Ludwig van Beethoven, commonly known as theKreutzer Sonata, was published as Beethoven's Opus 47. It is known for its demanding violin and piano parts, unusual length (a typical performance lasts slightly less than 40 minutes), and emotional scope — while the first movement is predominantly furious, the second is meditative and the third joyous and exuberant.
Yehudi Menuhin, Baron Menuhin OM KBE (22 April 1916 – 12 March 1999) was an American-born violinist and conductor, who spent most of his performing career in Britain. He is widely considered one of the greatest violinists of the 20th century.