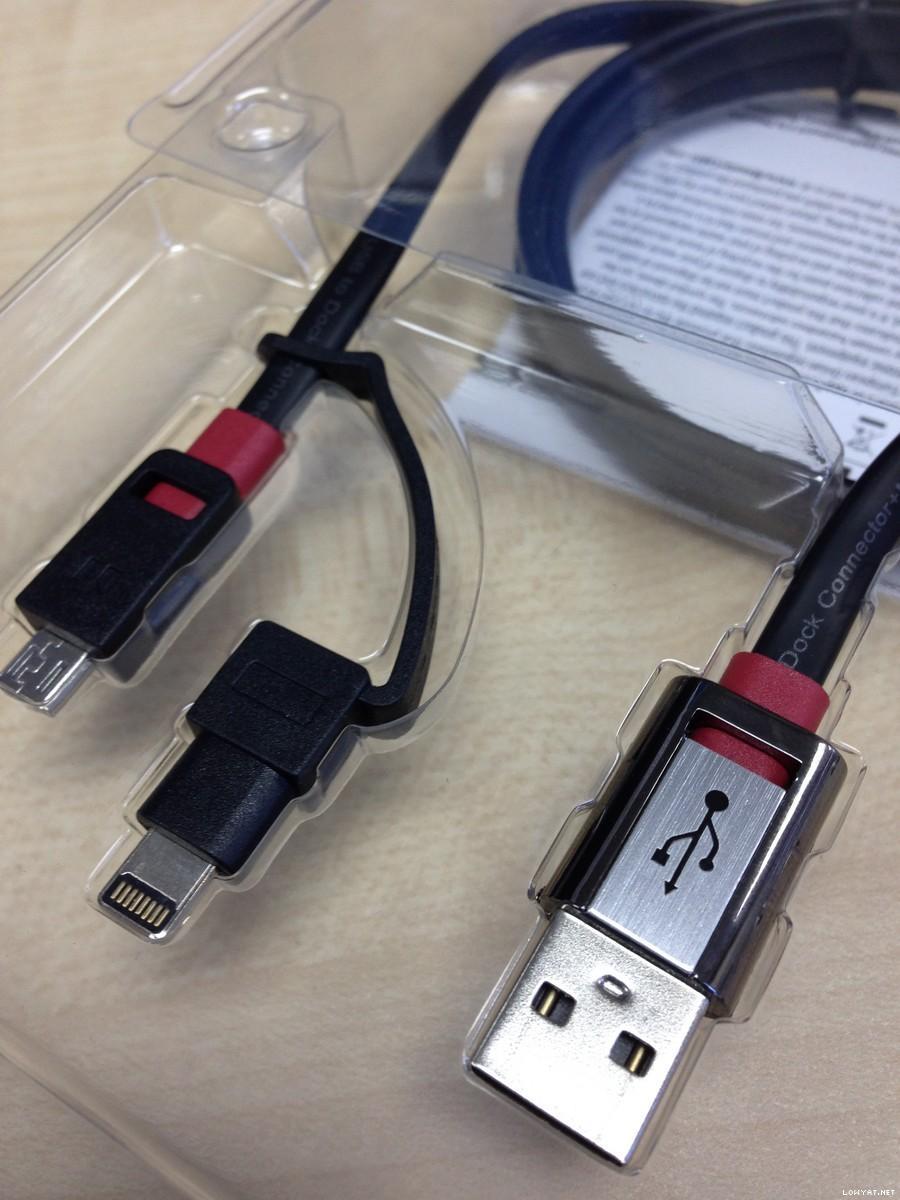 Monster iPhone Lightning USB & Samsung Micro USB Data Cable

Confirm IOS 7 Supported ! No Warning Message When Charging or Sync !
FULLY SUPPORT iPhone 5S & 5C !!!

Monster Connect2 USB Cable
2-in-1 Cable Provides Both Lightning And Micro USB Dock Connector, Maximizing Types Of Devices You Can Charge With Just One Cable
Features:
* 2-in-1 cable charges multiple devices
* Deliver faster charging and maximum data transfer
* Heavy-duty dual-layer shielding ensures a smoother connection
* The flat cable design prevents tangles
HDGadget Store~Gadgets That Make Your Life Better!
Feeling pain in your wallet everytime you change your gadget? Your solution is here!!! Gadget is an affordable game again.