Item Specification
Model / SKU
: Moto G (1st Gen)
Product Description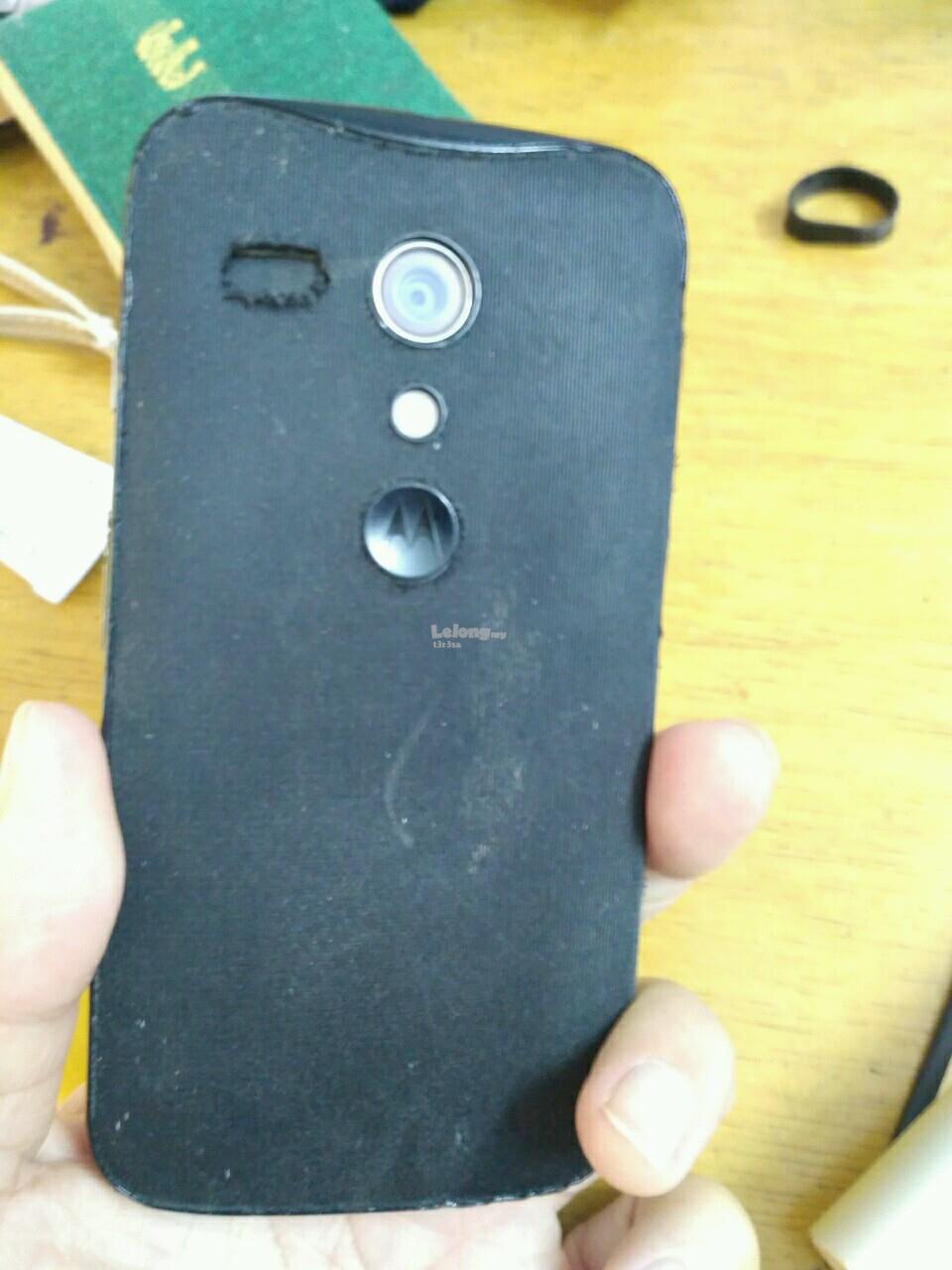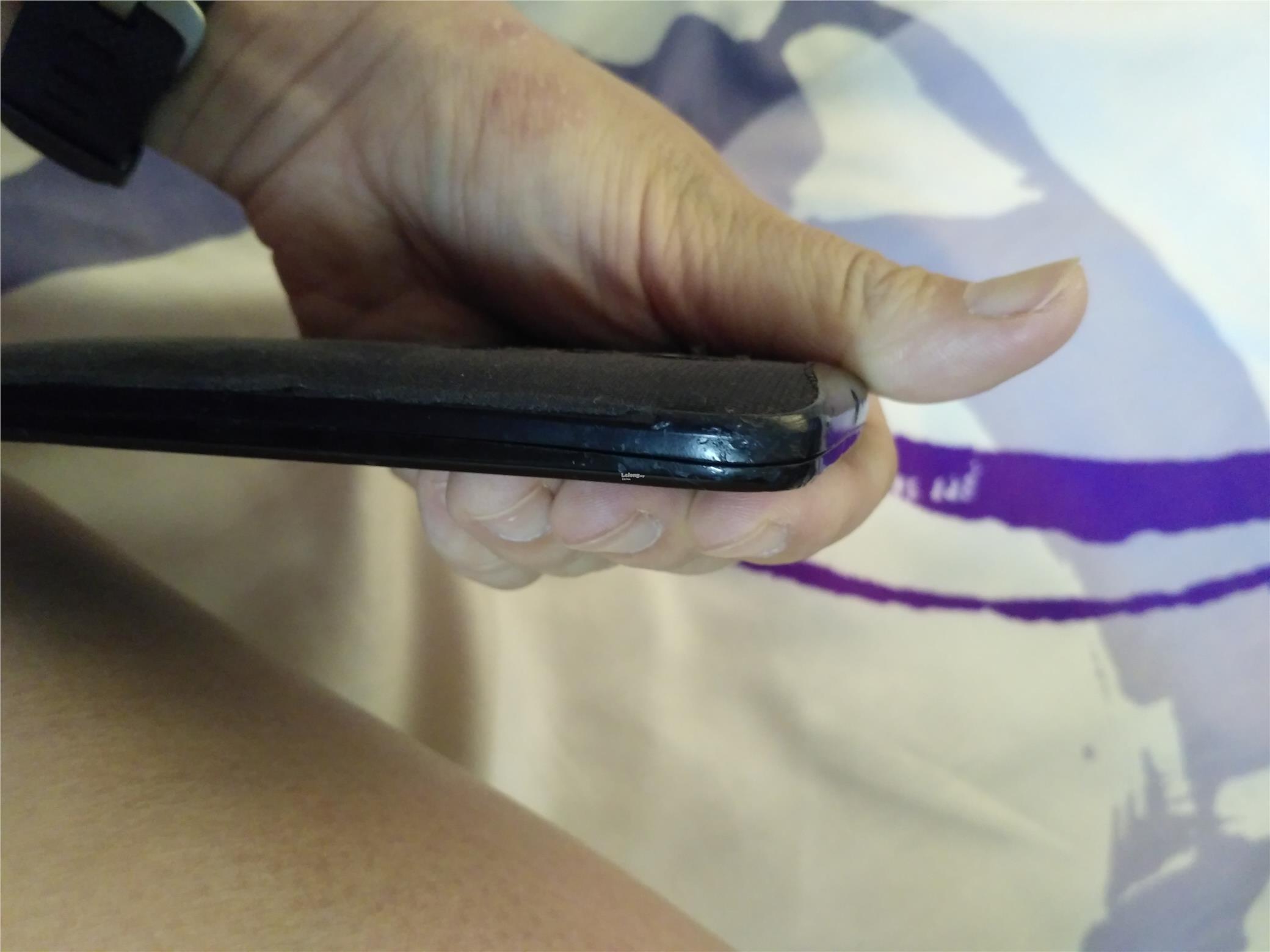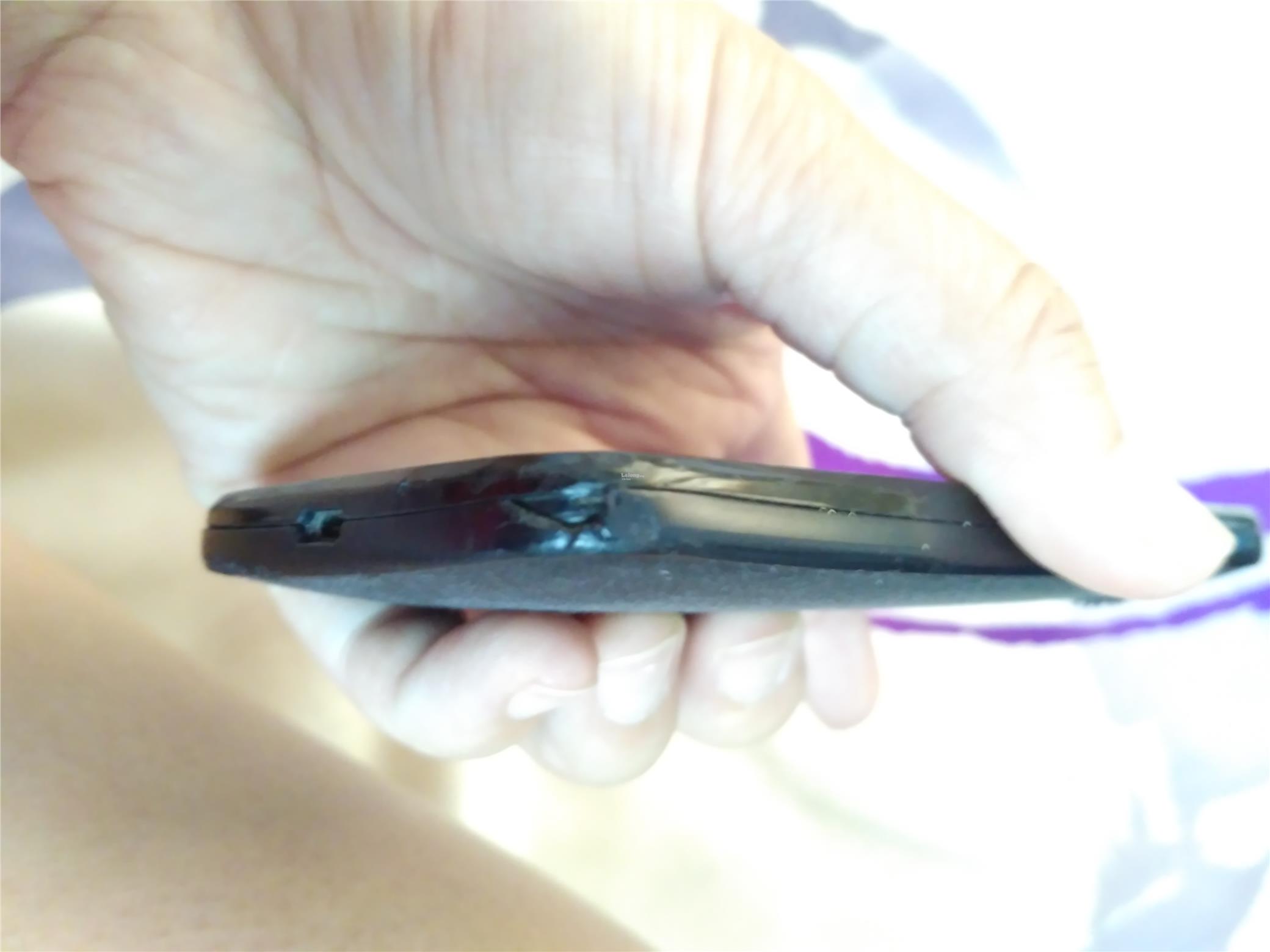 I have used many phones in the past but this had to be my favorite phone simply because it is indestructable. The scratch resistant glass is made from Corning Gorilla Glass 3. Despite having a few bad falls with the phone, there are only few minor scratches to it and bear in mind I did not use any screen protector whatsoever.
This would be an antique phone in today's standard as it is the first generation of Moto G bought in 2013.
Please refer to this link on the specs:
https://en.wikipedia.org/wiki/Moto_G_(1st_generation)
Multiple dents and scratches around the body. Please refer to the photos. The one thing good about the casing is that it is tough plastic and therefore could absorb / break the fall of the phone, almost impossible to have a crack screen from a fall.
Questions & Answers
Do you have any questions to ask merchant about this product
Bidders
Bidder
Bid (RM)
Date
Status
rustik82 (91: 5+, 100.00%)
66
02 Dec 2016 04:11:00 AM
Won
rustik82 Message:
{System Message : Revise Autobid}
rustik82 (91: 5+, 100.00%)
66
02 Dec 2016 01:36:00 AM
Lost
fahrulman (4: 3+, 100.00%)
65
02 Dec 2016 01:34:00 AM
Lost
rustik82 (91: 5+, 100.00%)
64
02 Dec 2016 01:34:00 AM
Lost
fahrulman (4: 3+, 100.00%)
63
01 Dec 2016 10:36:00 PM
Lost
Alexwy (3922: 251+, 100.00%)
62
01 Dec 2016 10:36:00 PM
Lost
fahrulman (4: 3+, 100.00%)
61
30 Nov 2016 12:32:00 PM
Lost
clifford77 (56: 13+, 100.00%)
60
30 Nov 2016 12:31:00 PM
Lost
fahrulman (4: 3+, 100.00%)
60
30 Nov 2016 12:31:00 PM
Lost
clifford77 (56: 13+, 100.00%)
57
30 Nov 2016 12:30:00 PM
Lost
fahrulman (4: 3+, 100.00%)
56
30 Nov 2016 12:30:00 PM
Lost
clifford77 (56: 13+, 100.00%)
55
30 Nov 2016 12:30:00 PM
Lost
fahrulman (4: 3+, 100.00%)
54
30 Nov 2016 12:30:00 PM
Lost
clifford77 (56: 13+, 100.00%)
52
30 Nov 2016 09:13:00 AM
Lost
rustik82 (91: 5+, 100.00%)
51
30 Nov 2016 02:01:00 AM
Lost
herman001 (153: 69+, 100.00%)
50
30 Nov 2016 02:01:00 AM
Lost
rustik82 (91: 5+, 100.00%)
50
30 Nov 2016 02:01:00 AM
Lost
herman001 (153: 69+, 100.00%)
46
30 Nov 2016 02:00:00 AM
Lost
rustik82 (91: 5+, 100.00%)
45
30 Nov 2016 02:00:00 AM
Lost
herman001 (153: 69+, 100.00%)
40
30 Nov 2016 02:00:00 AM
Lost
rustik82 (91: 5+, 100.00%)
39
30 Nov 2016 02:00:00 AM
Lost
herman001 (153: 69+, 100.00%)
32
30 Nov 2016 01:59:00 AM
Lost
rustik82 (91: 5+, 100.00%)
31
30 Nov 2016 01:59:00 AM
Lost
herman001 (153: 69+, 100.00%)
30
29 Nov 2016 08:45:00 PM
Lost