NOVA NOTE III: A beautiful combination of two essential devices. Enjoy the mobile communications and portability from a smartphone while experiencing the large made-for-media display of a tablet. With the N8000 Note Dual SIM Android 4.0.3 Smartphone Tablet, you get the best of both worlds.
---
SHOP ADDRESS::
SELANGOR BRANCH !!!!
NAVIGATE TECHNOLOGY, LOCATED AT LOT 2.09 THE SUMMIT USJ,SECOND FLOOR BEHIND DIGI SHOP.
JOHOR BRANCH !!!!
NAVIGATE TECHNOLOGY, Level 2, S2-14, IT Plaza, Skudai Parade, 81300 Skudai, Johor
---
NOVA NOTE III IS IMPROVED VERSION OF STAR N8000 SERIES PHONES. WE PAID EXTRA FOR GOOD QUALITY LCD DISPLAY PANEL, WIFI RECEIVER, AND TV RECEIVERS.
---
RM599
[*]1 SUPER BRIGHT LCD PANEL- IPS LIKE
[*]2 QUALITY WIFI RECEIVERS
[*]3 QUALITY TV RECEIVERS
[*]4 LOUDER SPEAKERS
[*]5 LARGER 2500MAH BATTERY
[*]6 ROM MODIFICATION- THE SYSTEM RECONIZED SD CARD AS INTERNAL STORAGE,, NO MORE LIMITED SPACE AS NOTE II..

BUY MORE SAVE MORE
2 PCS--DISCOUNT 5% 3-4 PCS--DISCOUNT 5%
5-10 PCS--DISCOUNT 10%
11-19 PCS-- DISCOUNT 13%
CREDIT CARD ACCEPTED AT SUBANG BRANCH !!!!!
---
NOVA NOTE III: Not too big and not too small, the NOTE IIIfits perfectly in your hand and performs all of its tablet/phone duties on a fantastic 5 inch multi-touch capacitive screen that simply looks great.
NOVA NOTE III:: At its core, the NOTE III is still a smartphone, which means you can make/receive calls and read/write SMS messages. What makes the NOTE III truly special, however, is the 5 inch capacitive screen. From browsing the internet to watching online videos to playing Angry Birds, everything looks much better and you'll instantly see the difference with a large screen.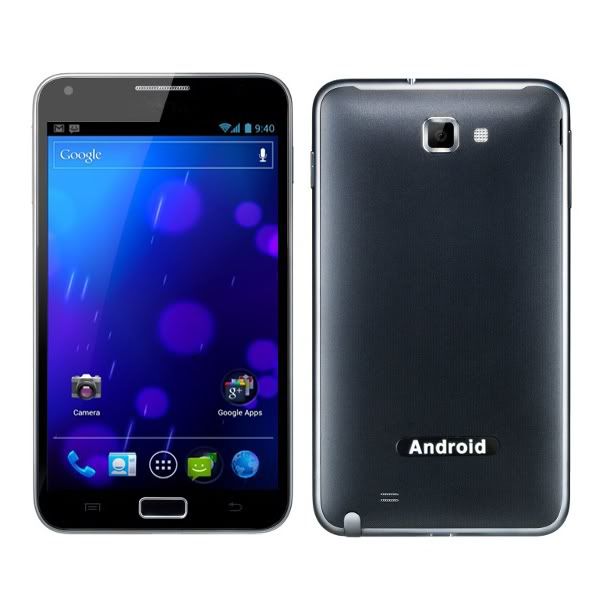 ---

SUPPORTS MOST OF THE 3D GAMES. THANKS TO HIGH END GPU CHIPSET

---