Item Specification
Product Description
Latest Model Openbox X5 Multifunction F1080p PVR Receiver with LifeTime Cline (Double servers)
Multifunction FullHD Decoder and Media Player has arrived! Can completely replace the Skybox and DM Series, becoming the mainstream DVB-S2 HD and SD viewing platform!
This decoder is 1 of the best Multifunction FullHD decoder now! Using Latest Sunplus SPHE1512a Chipset (High Performance 667Mhz MIPS 24 KEc Processor) and DDR2 RAM. It completely defected Skybox F5, S10, M3 and DM800! ! ! Built in new, tough and robust casing! Running at much lower temperature! Much more durable and stable. Run amazing faster and better than previous model e.g. F5, M3, X3, S12, S11 and S10. It also support 1080p Video output and 1080p mkv playback. It also added a lot of feature such as Youtube, Gmail, Google Map, Internet VOD (Video on Demand), Flash Game (Downloadable), Web Album (Picasa, Flickr, Yupoo) and etc
Specs and Features:
1) High-Performance 667MHz 32-bit MIPs 24KEc Processor, Supports 8KB Scratch Pad Data Ram
2) Support MPEG-2 (ISO/IEC 13818-2) MP@HL and MP@ML for HD and SD Decoding
3) Support MPEG-4 (ISO/IEC 14496-2) extended ASP
4) Support H.264 (MPEG-4 AVC, ISO/IEC 144496-10) MP/HP@L4.1 for HD and SD Decoding
5) Support RealVideo (RealPlayer v8,9,10and later), DivX 3.11/4.12/5/6/HD, and Xvid, Dolby
6) Support WMA and WMA-pro, Dolby MS10 option, RealAudio
7) Support various bitrate for MPEG-1 Layer I/II, AC-3 and E-AC-3
8) Support HDMI 1.3 transmitter with HDCP, 1080i/p, 720p, 576i/p and 480i/p outputs
9) Support TWO USB2.0 ports EHCI host controllers with PHY embedded
10) Infra Red Receiver/ Transmitter
11) Support Dual Smar Card Controller interfaces
12) Support one out of two interfaces - PCMCIA controller interface for CI/CI+ applications, NAND controller interface
13) Automatic and manual channel scan options;
14) Automatic Service Blind Scan
15) Channels change time < 1 second
16) OSD in many languages and Skin-support
17) Multilangual support on screen menu (OSD): English, Frence, Deutsch, Italian, Spanish, Swedish, Danish, Greece, Portuguese, Finland, Holland, Turkish, Czech, selectable.
18) LED Display
19) Anolog audio output: Stereo (L+R)
20) YCbCr video output available
21) Screen format: Auto, 4:3, 16:9 wide screen
22) Upgrade software through USB2.0 port and Internet
23) Powerful program management function, Parental Lock;
24) Directly bouquet-lists

Note:
The Openbox X5 come with authorized DOLBY AC3 license KEY, can decode AC3 sound properly.
Some photos to share: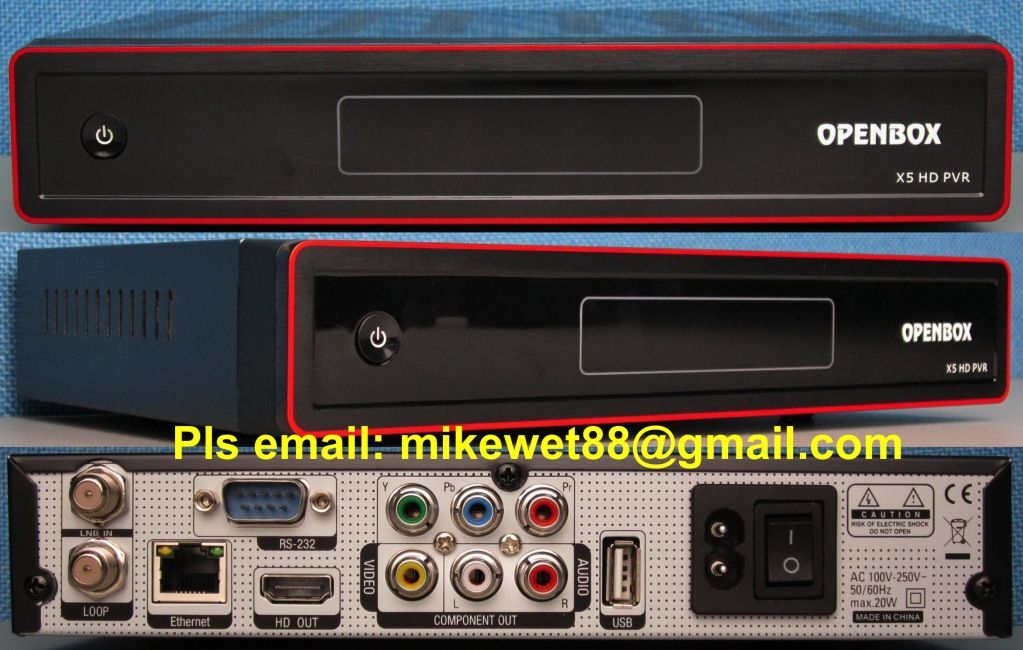 1) Come with not 1 but 2 (Two) USB ports. 1st port hide inside Front Panel. 2nd port located at the back panel

2nd USB port at BACK Panel:

2) Youtube. You can now watch Youtube clip while waiting for rain to stop because of No signal. Support FULL HD clip. Very good quality!!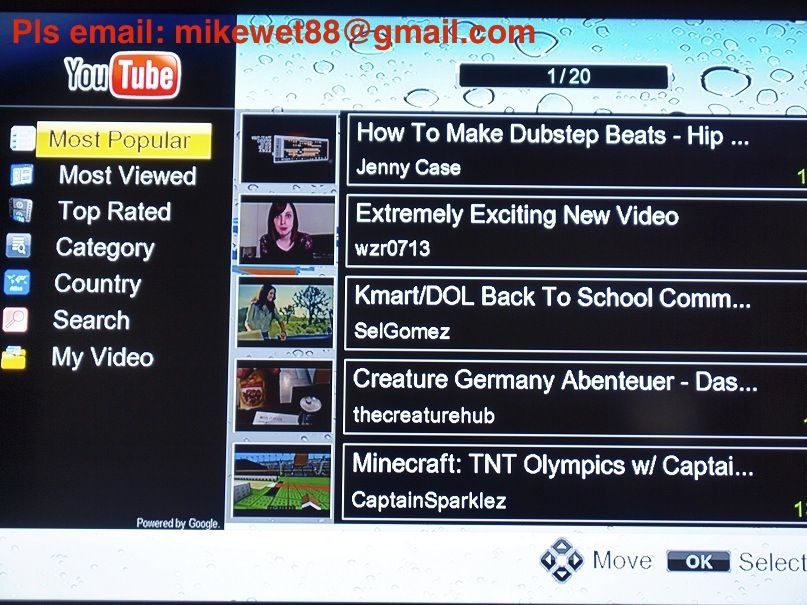 3) More Easy and User Friendly Main Menu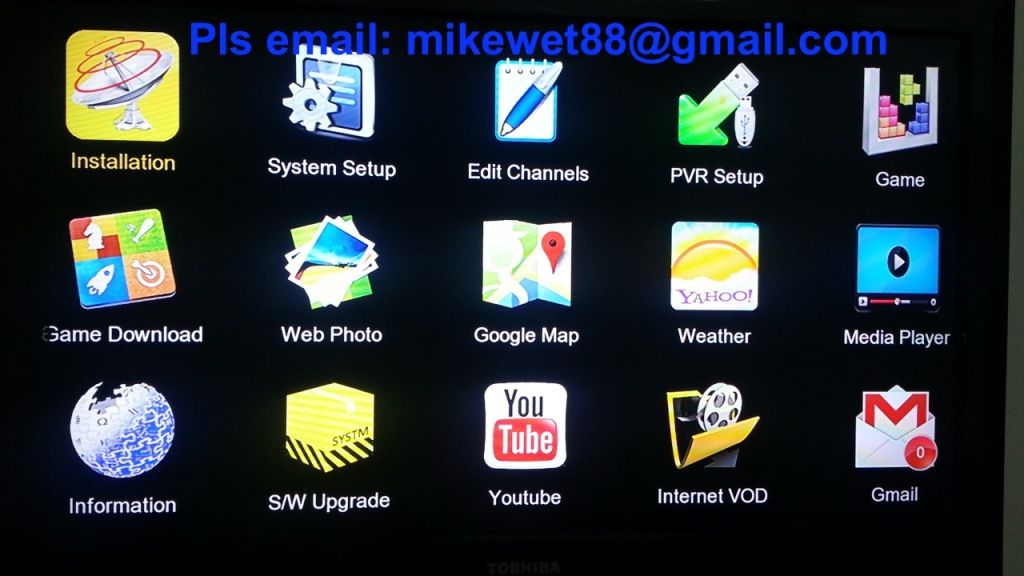 4) Improved Channel info: Now You can see all EPG information without press info button.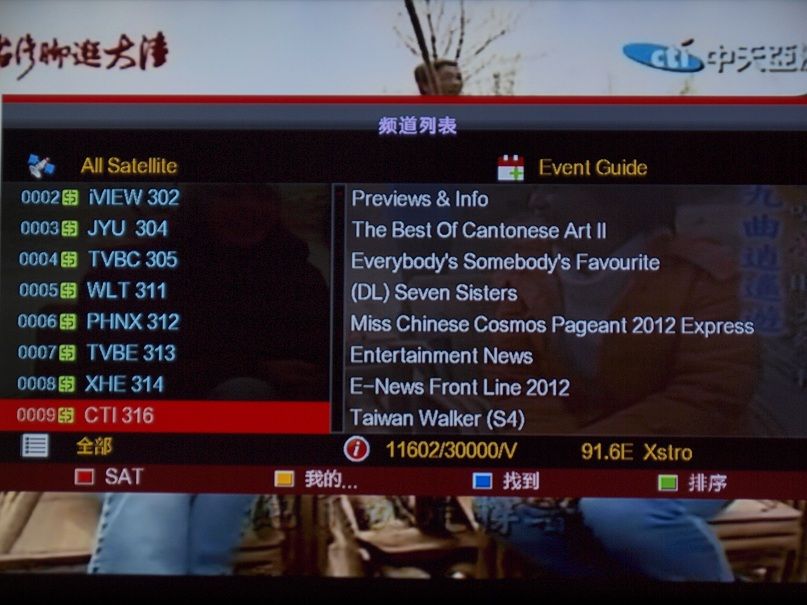 5) Gmail Client. Never miss an important Email while watching TV :)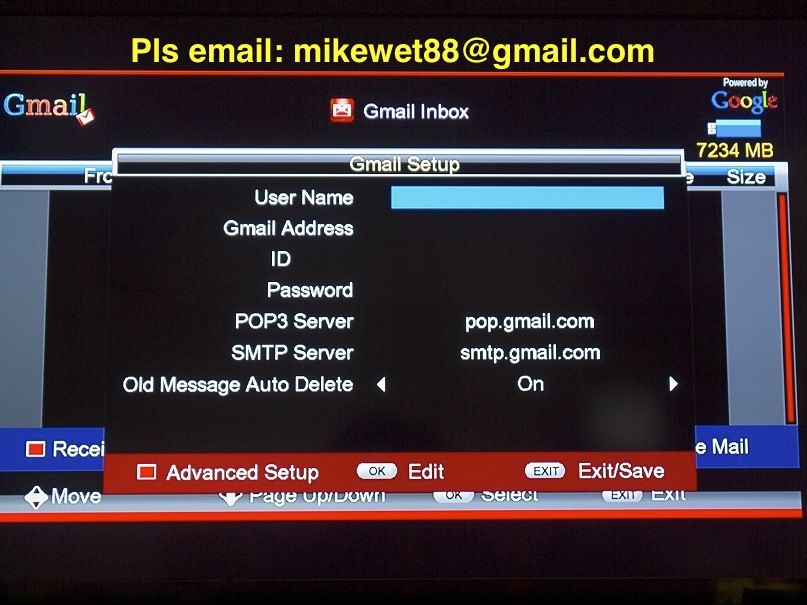 6) Flash Games. You can download many games and save them on your Thumbdrive or External Hardisk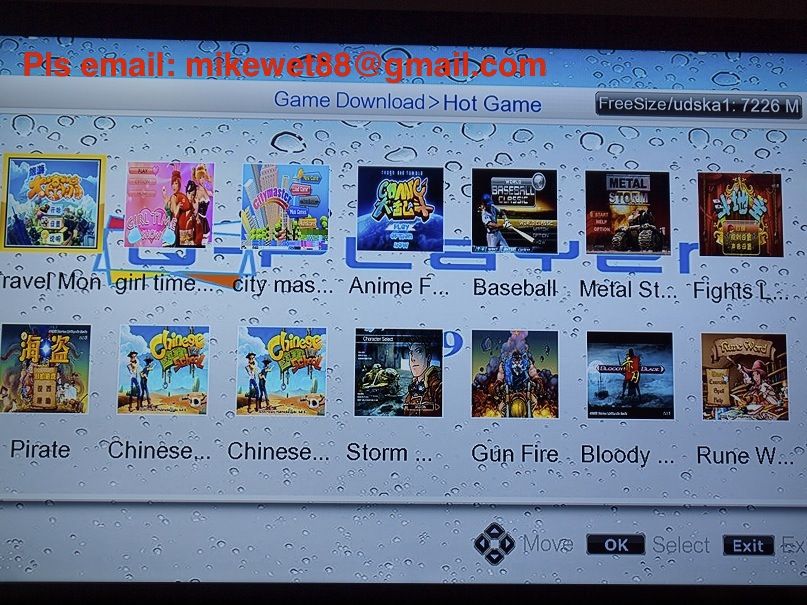 1 of the many games, Chinese Monopoly Game: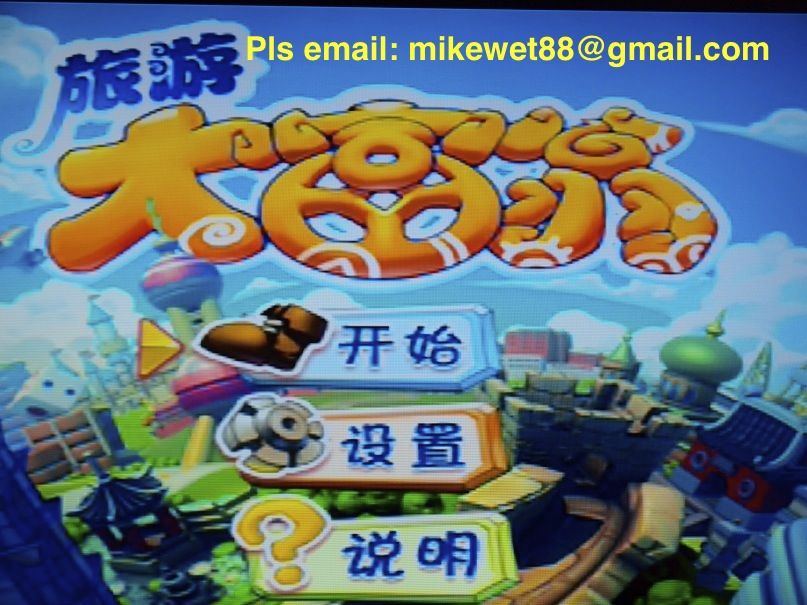 7) Improved Web Album: You can now view your photos right from this decoder. Picasa, Flickr and Yupoo.

8) Google Map

9) Internet Video on Demand (VOD): It is password protected by default. You can change the default password easily to block unauthorized access. Very secure.
10) Powerful Media Player: This is one of the 1st decoder that had Multifunction Media player. Support Movies, Music, Photos and etc.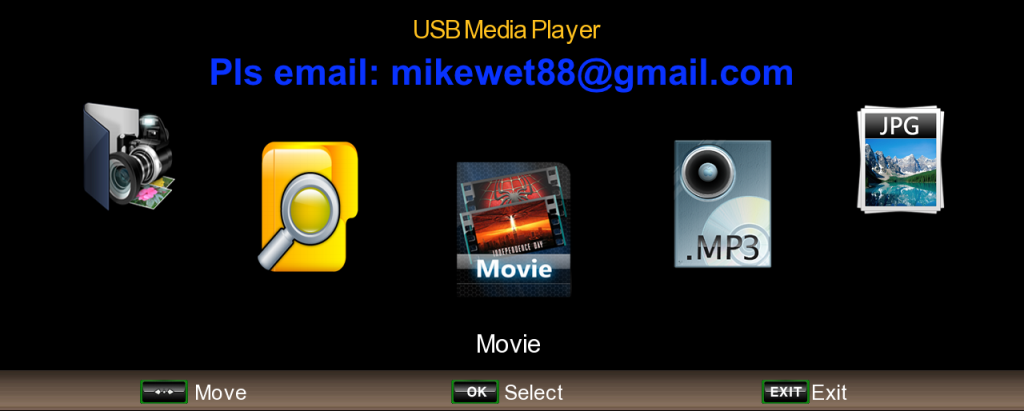 11) Complete accessories to get you start to view right away. Remote Control (Enchance Version), HDMI cable, RCA Cable and External Power Supply. This will help lessen the heat in the decoder and it can be easily replace.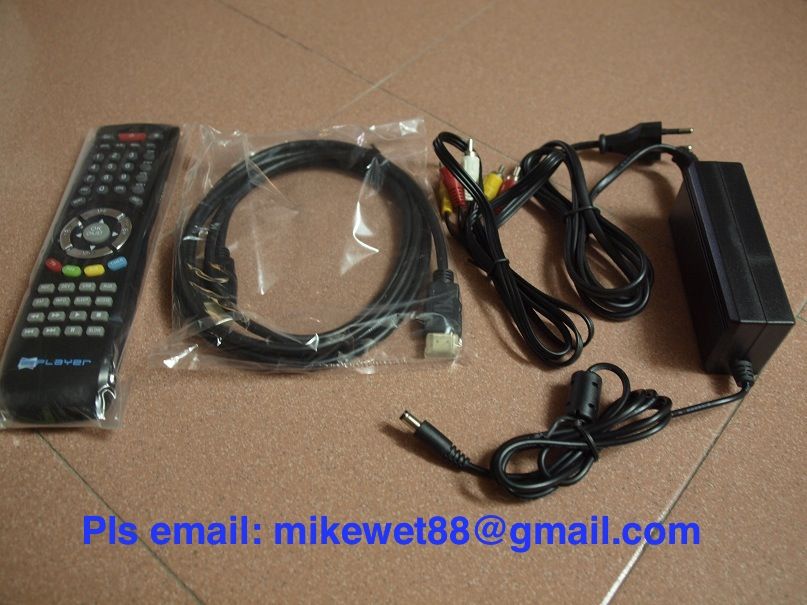 12) Improved Wifi Interface: Easy to Search for Wireless AP to connect.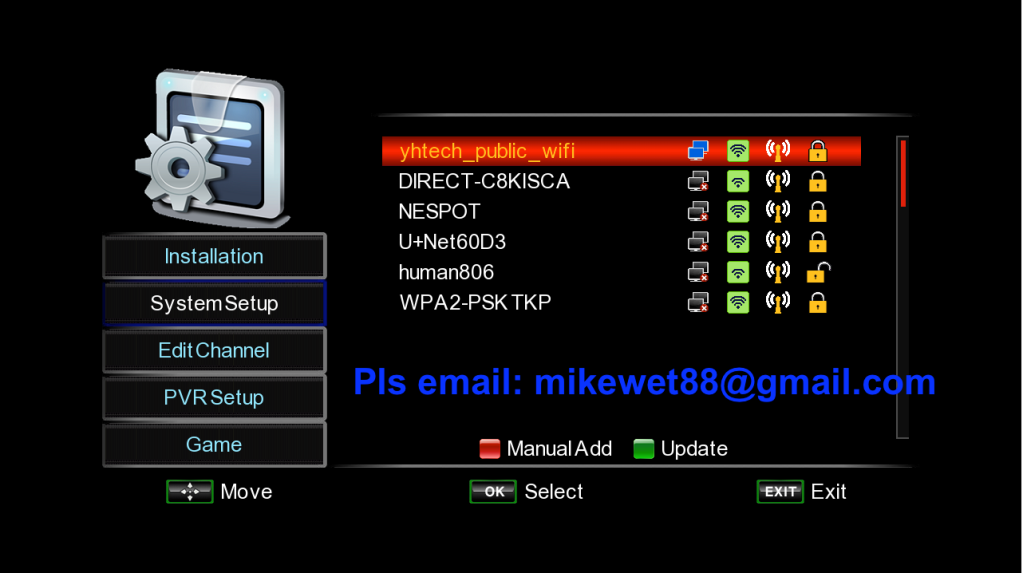 13) Improved Video output Interface: You can adjust contrast, Select Video resolution, Color Space and Deep in 1 single UI.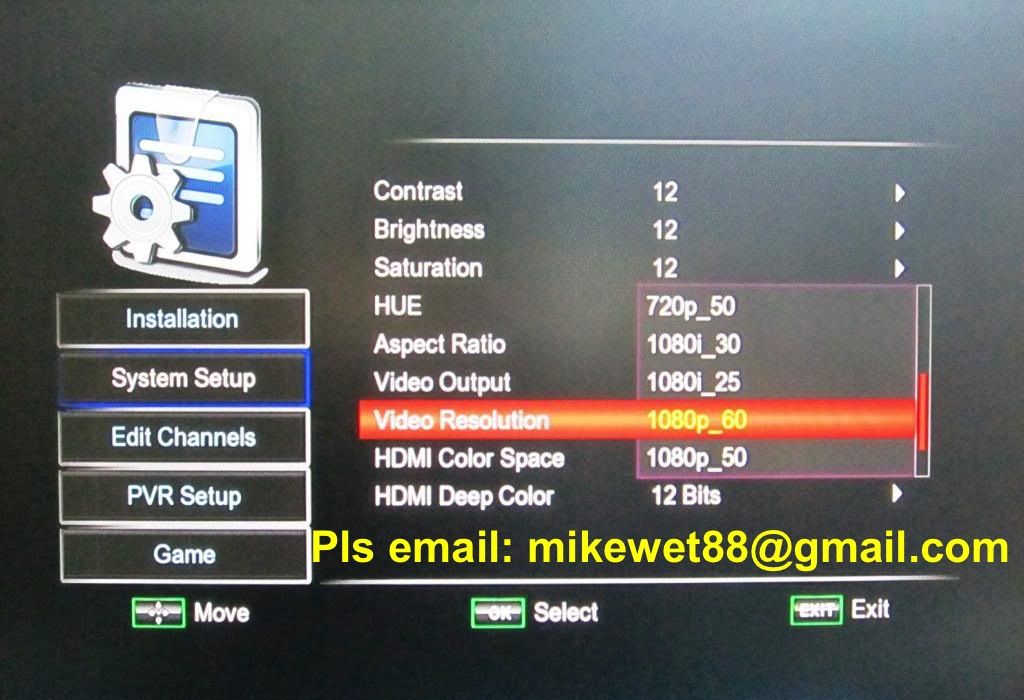 14) Industrial Standard Design: All Components are in modular format. Can be easy to repair and replace. Not like other small decoder (F5, M3, S12) that soldered onto motherboard. 1 component spoiled had to change whole motherboard which is costly.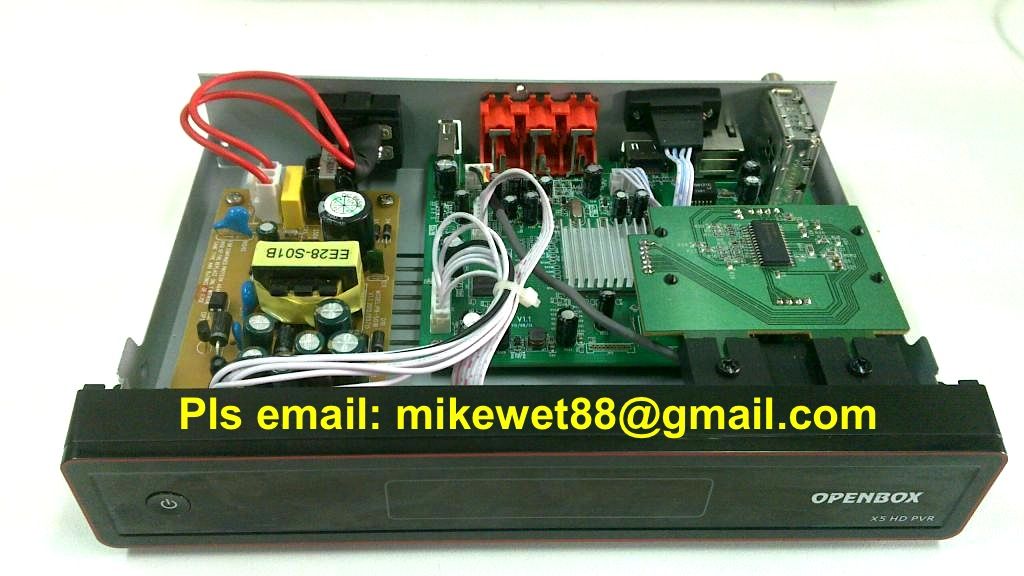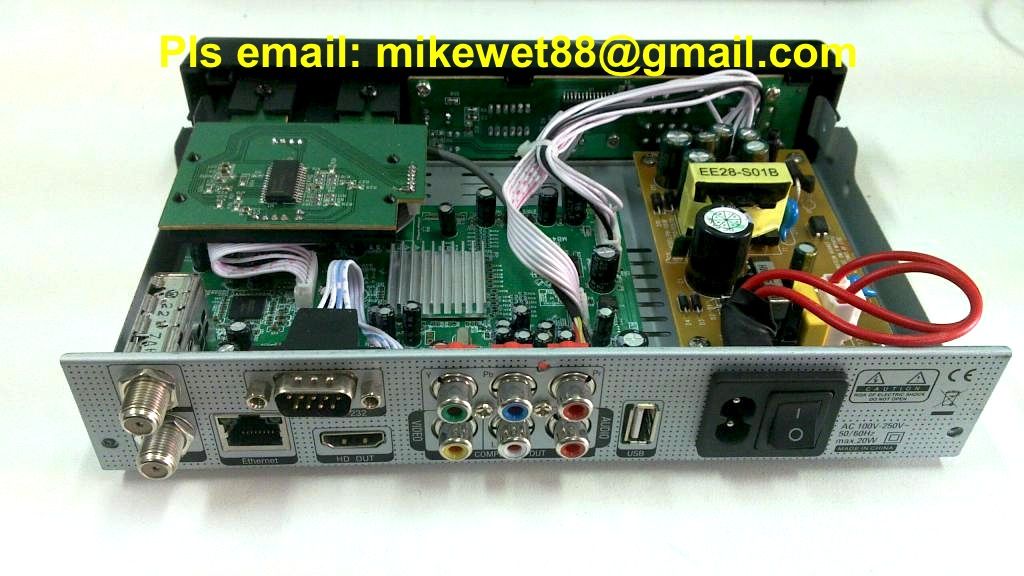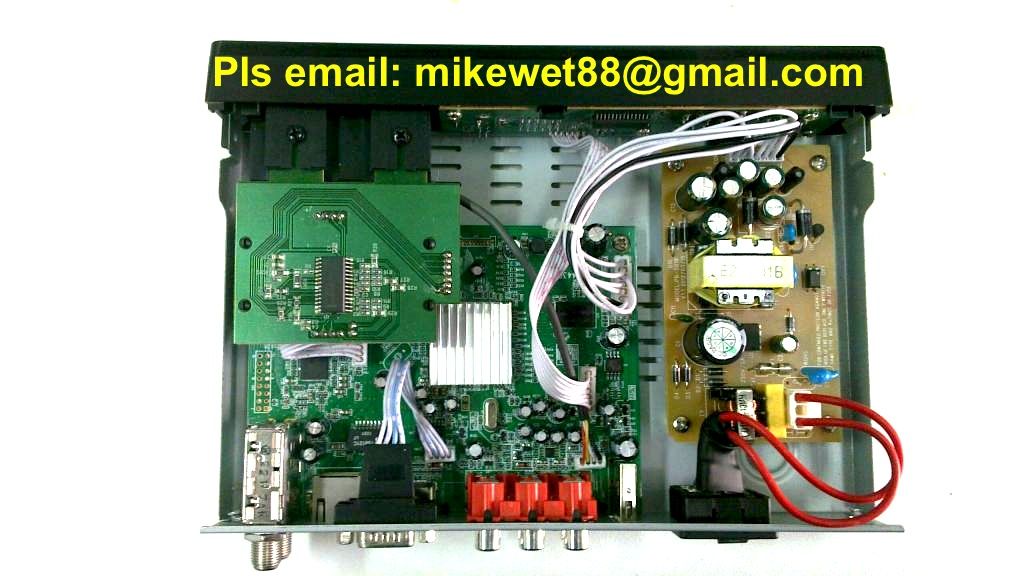 That it!. 14 features that worth mentioned on this Latest Model Openbox X5 Multifunction FullHD Decoder
First Launch PROMOTION!!! USB Wifi Dongle add RM25 (Worth RM45) for all customer. Please HURRY!. Offer while stock last!
What u need to watch tv from Openbox X5 FullHD decoder:
Openbox X5 Full HD Receiver
CS Service
Internet Connection Using LAN cable (Streamyx/Unifi/P1/Celcom/Maxis) * must be stable
1 Dish Astro
Advanage on our cline:
1) True Dual Axtr0 Servers hosted in different datacenter. Using server grade hardware (If 1 server down, another wil backup. You can still enjoy your favourite channels)
2) Support First movie and Best movie now!
3) Dedicated personnel to monitor/ maintenace 24/7
4) Bonus, Additional Pay TV!
- 78.5Ku (Th@ic0m5) Tru3Visi0n - 3 HD channels
- 88.0C & 88.0Ku (ST-2) offer latest Taiwan Variety shown, Hokkien/Mandarin Drama Series
- 100.5ku (Asi@sat 5)
- 108.0C (T3lk0m1) T3lk0mVisi0n
- 108.2S (S3s7) Ind0Visi0n - Super Galaxy pakage: more than 100+ channels
- 115.5C (Ch1naSat 6B) - 2 HD channels.
- 125.5C (Ch1naSat 6A)
- 128.8C (JCS@t 3A)
- 132.0Ku (V1n@Sat 1) K+ & VTSee Digital: 12 HD channels.
Package include:
1) 1 X Openbox X5 Multifunction Decoder
2) 1 X Remote Control (Latest Enchance version)
3) 1 X Audio/Video Cable
4) 1 X Power Supply Unit
5) 1 X FOC HDMI cable




Contact:
mikewet88@gmail.com
MSN: mikewet88@hotmail.com

Last Updated @ 1/11/2013 1:21:01 PM
Recently Viewed Items
---
Questions & Answers
Do you have any questions to ask merchant about this product
Ask Seller