Hosted @ Lelong Picture Services



Hosted @ Lelong Picture Services



Hosted @ Lelong Picture Services
Promotion price, limited time only !
All of our item are brand News
Model
Baofeng BF-888s
Frequency Range
UHF:400-470MHz
Channel capacity
16
Output power
5W
Operating Voltage
3.7V DC
Antenna Impedance
50 ohm
Working Temperature
-30°C—+60°C
Frequency Spacing
12.5/25kHz
Battery capacity
1800mAh
Color
Black
Dimension(Exclude antenna)
110x60x33mm
Weight(Include Battery)
156g/Piece
Feature
CTCSS/DCS function
50 CTCSS/105DCS
Built-in LED torch
Yes
Low battery alarm
Yes
Power saving function
Yes
Monitor function
Yes
Busy channel lock-out(BCL)
Yes
Flashlight Function
Yes
VOX function
Yes
Emergency alarm
Yes
Squelch level
Yes
Time-out timer(TOT)
Yes
Voice prompt(English and Chinese)
Yes
PC software programmable
Yes
Specification
Frequency stability
±2.5ppm
Modulation Mode(W/N Band)
F3E
Maximum Frequency Deviation (W/N Band)
<5kHz(W), <2.5kHz(N)
Spurious Power
<=7.5 µW
Adjacent channel power
65dB (W) ,55dB (N)
Audio Distortion
5%
SNR
-52dB(W), -48dB(N)
Transmitting Current
<=1500mA
Sensitivity
<0.20 µ V (12dB SINAD)
Audio Power
1 W
Inter modulation Interference Resistance
>=65dB (W), >=55dB (N)
Adjacent channel Sensitivity (W/N Band)
>=65dB (W), >=55dB (N)
Receiving Current
<= 400mA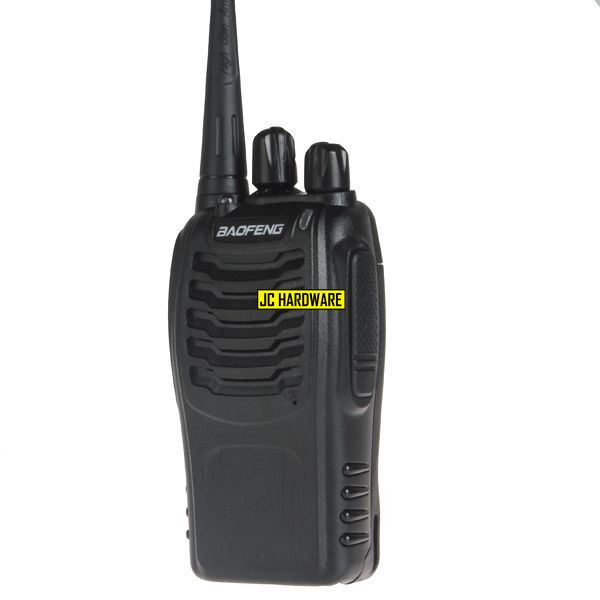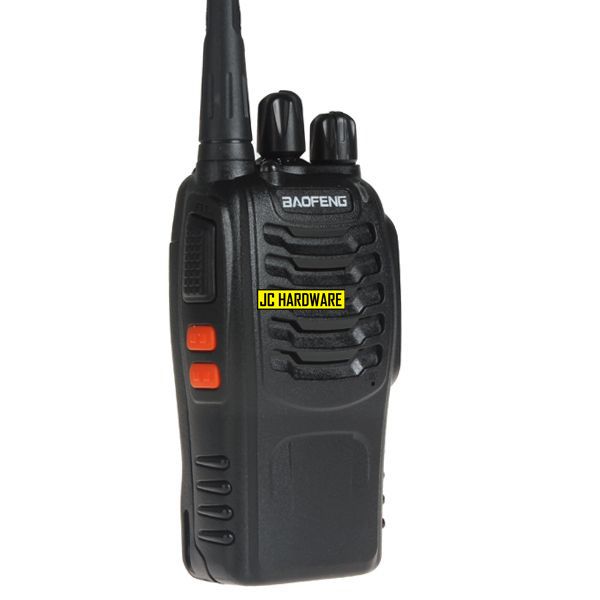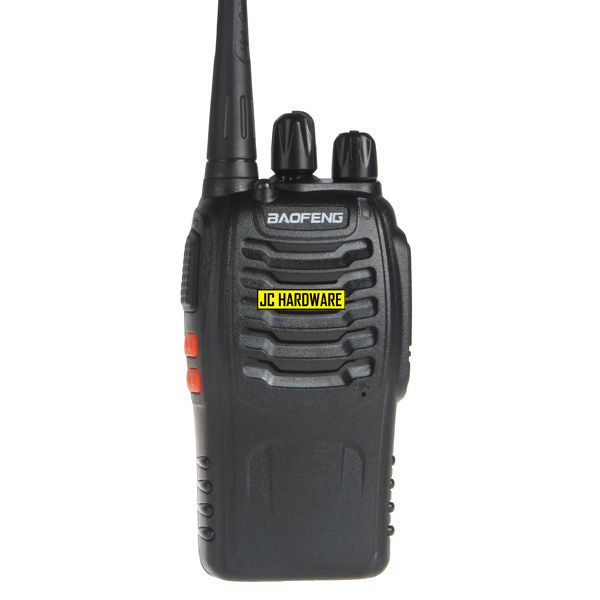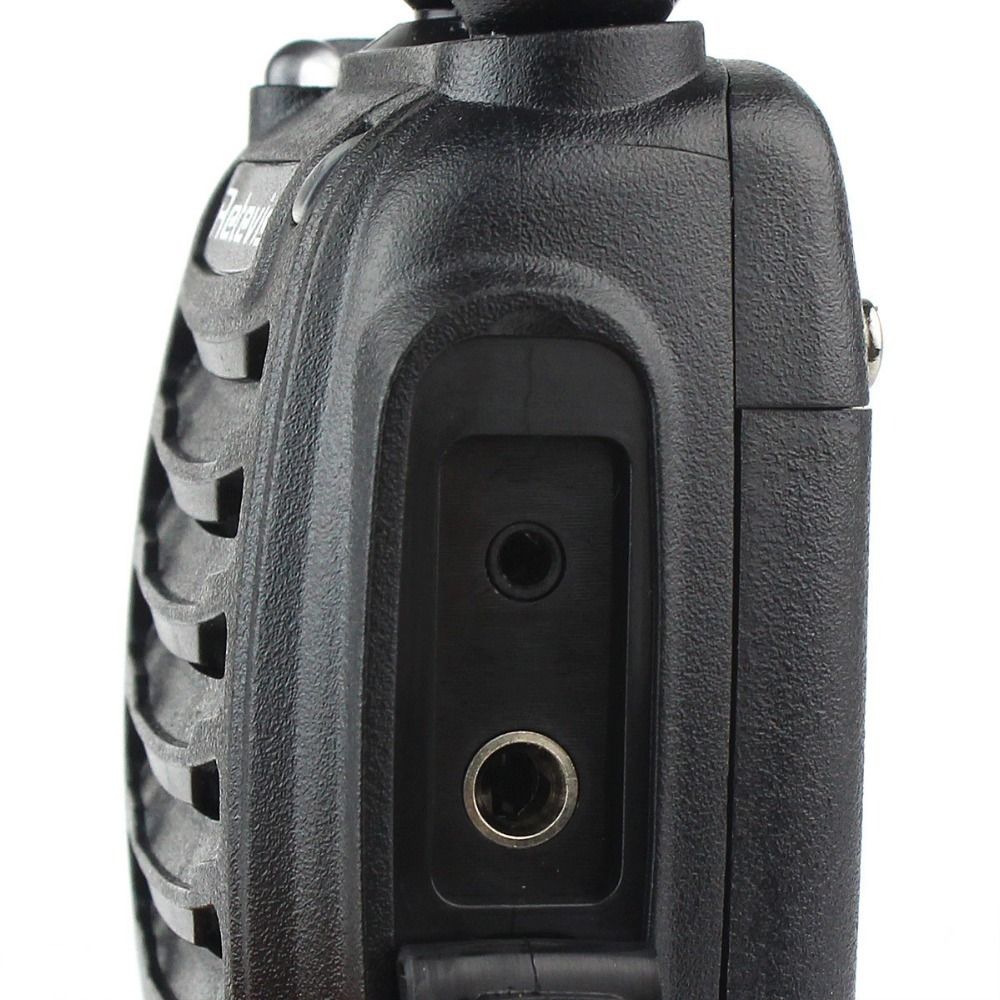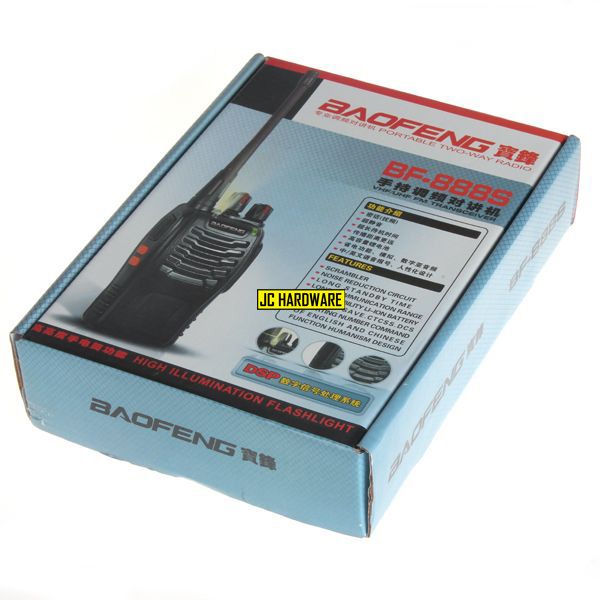 - Most economic device with satisfied performance.
- Frequency editing service provided.
(Need to provide frequency detail).
- Torch Light

- Frequency Range: UHF 400-470MHz 
- Operated Voltage: 3.7 V
- Battery: 1500MAh Li-ion
- Weight: 198g (with battery,antenna)

Change frequency service is available.
Pls contact for more information.

Last Updated @ 9/9/2016 10:38:23 AM