Inject Originality Into Your Performances
You've got way to much style to play by the rules, so add a Paiste PSTX Swiss flanger stack to your kit and start expressing your individuality! Earthy, warm, dry, and washy, this cymbal stack provides you with everything from trashy hi-hat sounds to noisy-washy crash effects, depending on how hard you tighten the pair. The drummers here at Sweetwater have noted that what really sets this cymbal stack apart (beyond its silky surface) is its Swiss cheese-like holes of various sizes. This unconventional layout creates an exotic, decidedly light (yet surprisingly explosive) effect that's guaranteed to add some delightful trashiness to your playing. If you want to inject some originality into your drum performances, check out the Paiste PSTX Swiss 14" flanger stack!
Paiste - a tradition of innovation
Headquartered in Switzerland, Paiste meets the creative needs of drummers and percussionists with innovative cymbals, gongs, and bronze percussion instruments. Founded at the beginning of the 20th Century, Paiste lays claim to a number of cymbal firsts, including the first use of 8% bronze, the wavy-edged hi-hat bottom cymbal, the bell-less flat ride, unlathed hammered cymbals, color-coated cymbals, China cymbals with a downturned edge, and the invention of their 2002 Bronze Alloy. World-class drummers such as Bill Bruford, Stewart Copeland, and Vinnie Colaiuta have long relied on Paiste cymbals to forge their signature sounds - and you can, too!
Paiste PSTX Swiss 14" Flanger Stack Features at a Glance:
Alloy: CuSn8 bronze; MS63 brass/aluminum
Applications: Live playing and casual recording in an entire range of styles at all volume settings
Sound: Noisy, dirty, trashy, exotic, explosive effect sounds
Call 016-3111286/03-77813596 or Email us at sales@musicbliss.com.my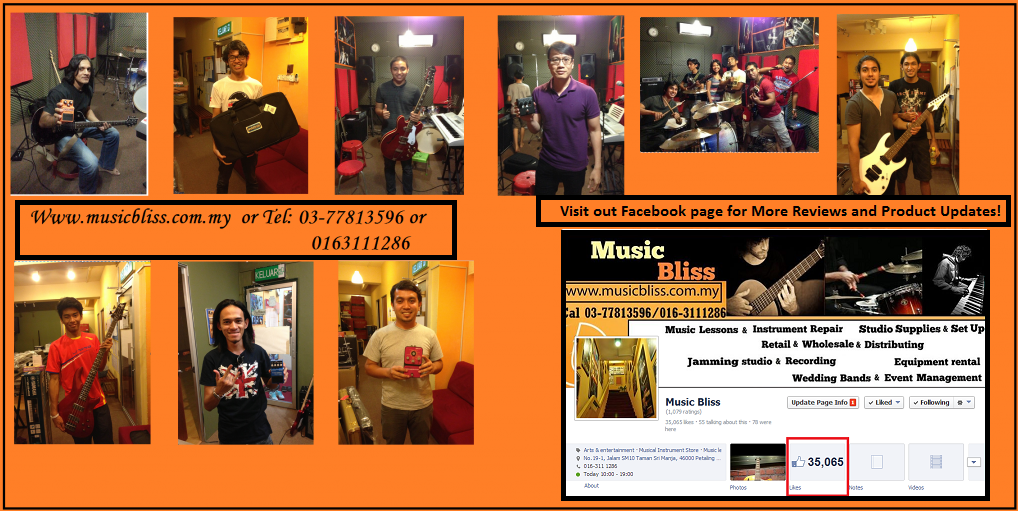 Shipping Option A:(FREE SHIPPING)
Shipping Details:Absolutely FREE Shipping,no hidden cost! 
Shipping Method:Logistic/Distribution Company
Cost: FREE OF CHARGE! (No hidden Cost!)
Description: Reliable and Effective according to Schedule
Shipping Arrival Time: (5-7 days Semenanjung Malaysia),(2 Weeks arrival Sabah and Sarawak)
Shipping Reference:Self Service Call into Logistic Company for Checkup (Reference Number Provided)
Shipping Updates: No Real Time Updates and require Call in to Customer service
Warranty: By Manufacturer
Arrival:Guaranteed Arrival!
Packing Cost:Free Packing and Consolidation Services
Shipping Option B: (Extra Charge:Courier Service)
Shipping Details:Extra Charge for Paid Shipping
Shipping Method: Express Shipping Courier Service (Poslaju,Gdex,Abx depending on location)
Cost:Charges depending on Location and Weight of Item
Description:Efficient and Surprisingly Quick! 
Shipping Arrival Time: (1-3 Working days throughout Malaysia) 
Shipping Insurance:Covered
Shipping Reference: E Tracking Thorugh Courier Service Website
Shipping Updates: REAL Time shipping and Location Updates
Warranty: By Manufacturer 
Arrival:Guaranteed Arrival!
Packing Cost:Free Packing and Consolidation Services
COD Method:Music Bliss Delivery Team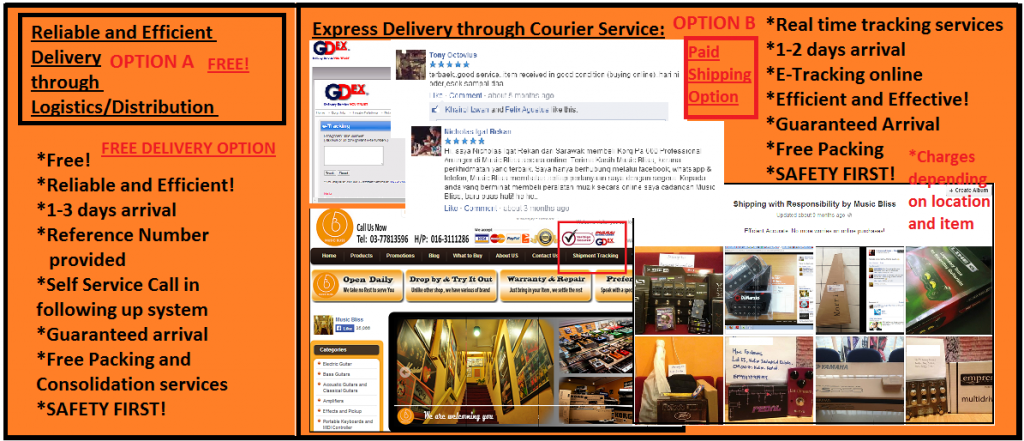 Call 016-3111286 or Email us at sales@musicbliss.com.my
Visit our website for more deals! 
Our Location and Map is HERE!
Walk in Today to Music Bliss Today! 
Retail Opening Hours:Weekdays Daily 

10am to 9pm

 (Closed on Friday) **Weekends 

10am to 630pm
For More promotions come in Facebook here!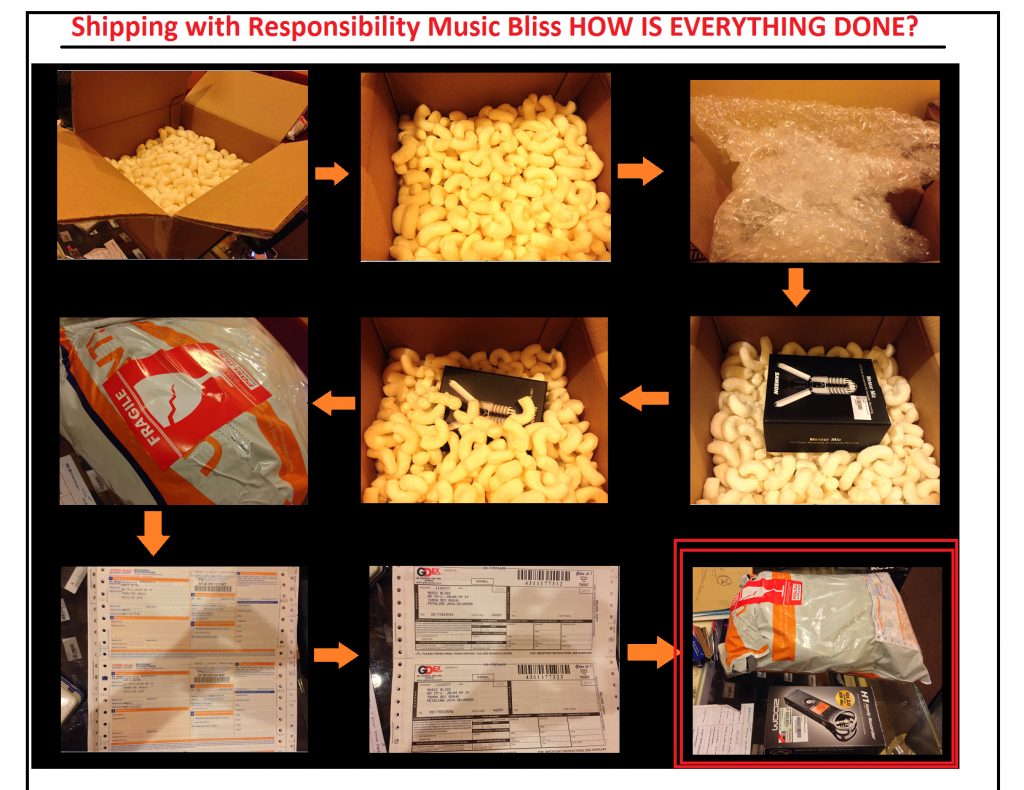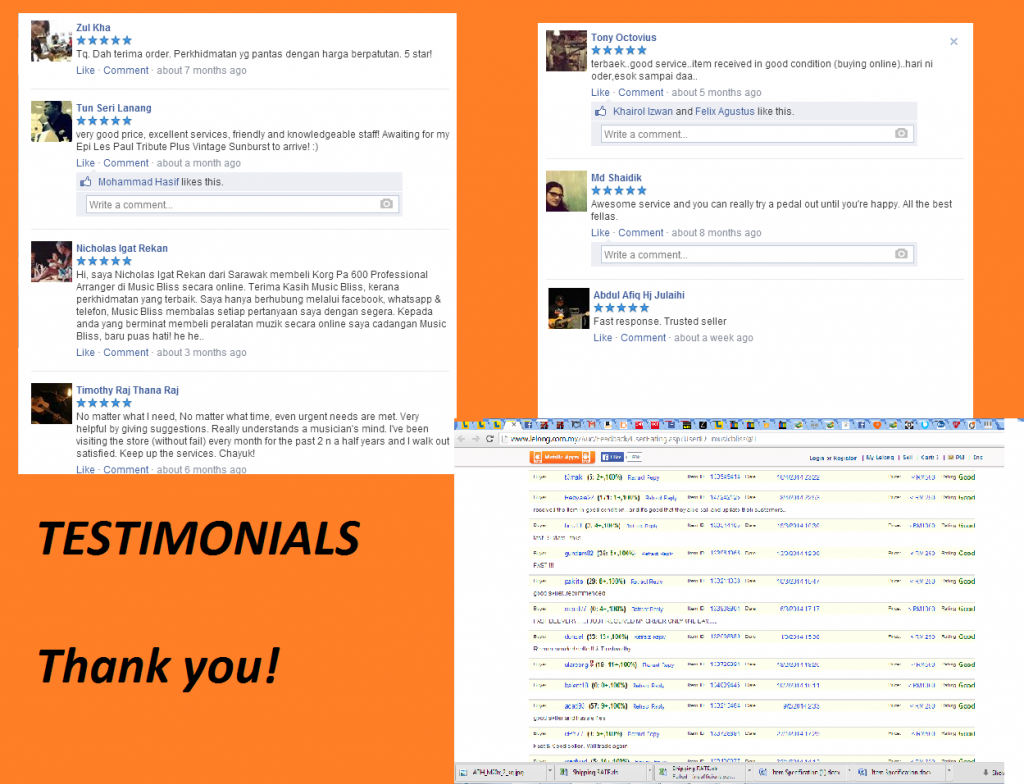 Last Updated @ 3/31/2016 3:40:54 PM