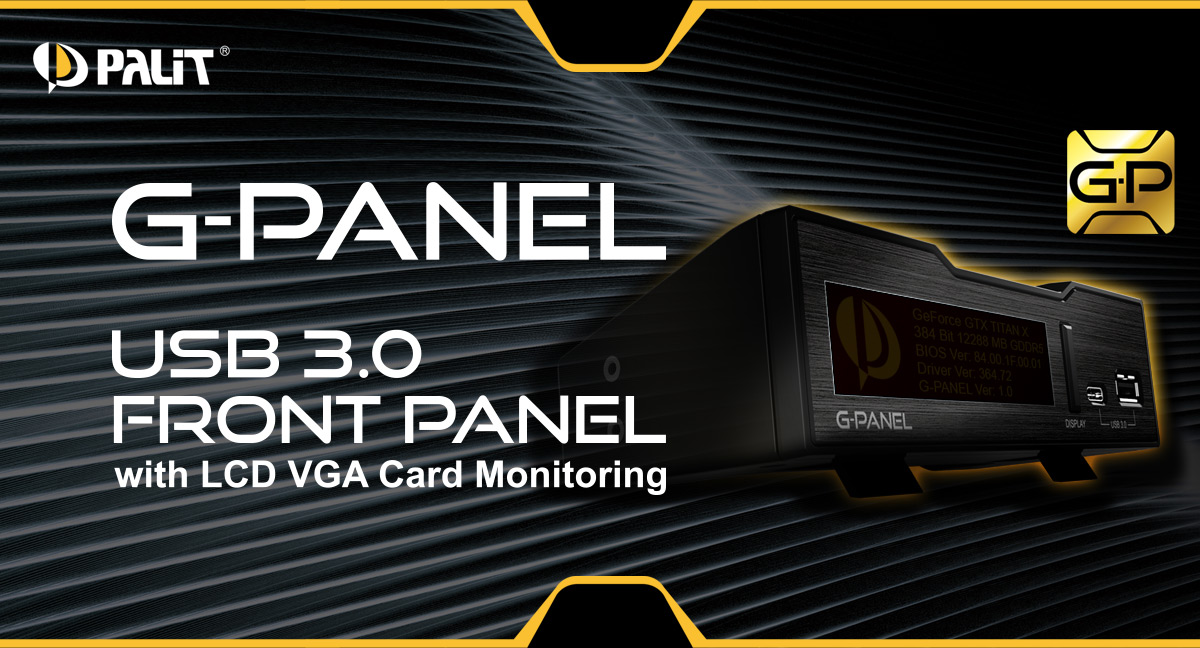 The G-Panel provides a helpful tool for PC gamers to monitor the graphics adapter information/status on a 3.12" LCD display.

An extra USB 3.0 type C port and USB 3.0 type A port are provided on the panel.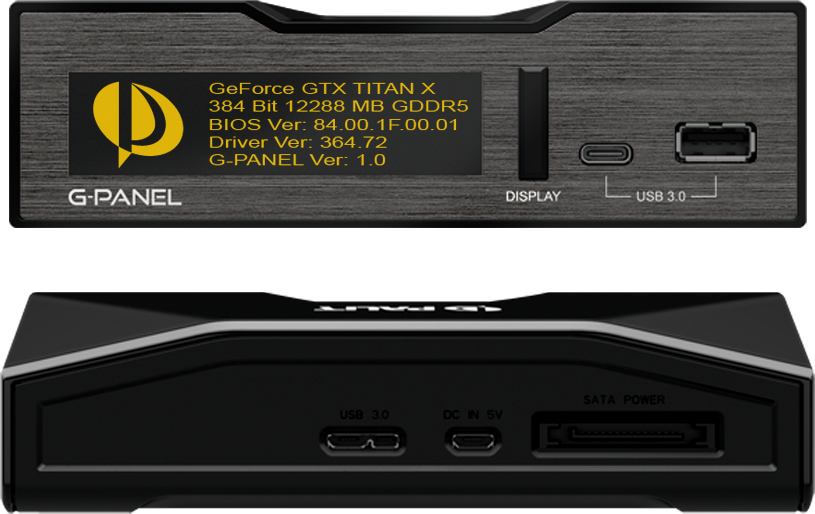 Additional Monitor to display GPU data to keep your PC monitor exclusive for gaming screen.

Compatible with any NVIDIA GeForce Graphics cards.
High Speed USB Performance

USB 3.0 Type A and Type C Ports
Time Clock

GPU Information

Driver Version

BIOS Version

G-Panel Version

GPU clocks Speed

GPU Voltage

Fan Speed

Temperature

GPU Usage

Memory Usage

Power Usage